Whether it's your first time visiting Vancouver USA or you're a regular guest, there are always some pinnacle experiences waiting to be explored. Use this 2020 Vancouver USA Bucket List to help you make the most out of your visit and experience the can't-miss events and spots around the city.
1. Wine your way through the Waterfront
The recently developed Waterfront has become prime real estate for tasting rooms to open right on the Columbia River. Start with Maryhill Winery (which set a record with 15 medals at Platinum Judging at the end of 2019), then head to Pepper Bridge Winery & Amavi Cellars' joint space two blocks away. Opening in 2020, Brian Carter Cellars, Airfield Estates, and Naked Winery will join the esteemed line-up.
After you've sipped your way through the Waterfront, be sure to check out the 17 other wineries and tasting rooms in the area, including Vancouver's oldest winery English Estate, which was settled in 1903 and first planted wine grapes in 1980. 
2. Experience life at Fort Vancouver after dark
Vancouver USA is very fortunate to have a National Park & historic landmark right in our downtown core: the reconstructed Fort Vancouver National Historic Site. Explore by candle light during one of the many Lantern Tours throughout the year or during the annual Campfires & Candlelight event to see how the soldiers and residents used to live at the Fort in the 1800s. 
3. Get caffeinated at the world's largest Cold Brew Festival in Esther Short Park
Learn about the process from farm to cup, sample more than 30 different types of cold brewed coffee, use the caffeine high to dance to the live music, and nosh on food from local food carts at this one-of-a-kind festival. 
4. Work on a Brewcouver Passport
Get a taste of local craft brews with the Brewcouver Passport. From Northwest-style IPAs to flavorful lagers, drink your way through the 13 breweries represented on the (free!) passport, then snag your reward at Final Draft Taphouse.
Don't stop there! Clark County is home to more than 40 breweries and tap rooms. While we don't recommend trying them all at once, we do suggest trying as many as you can while you're in the city.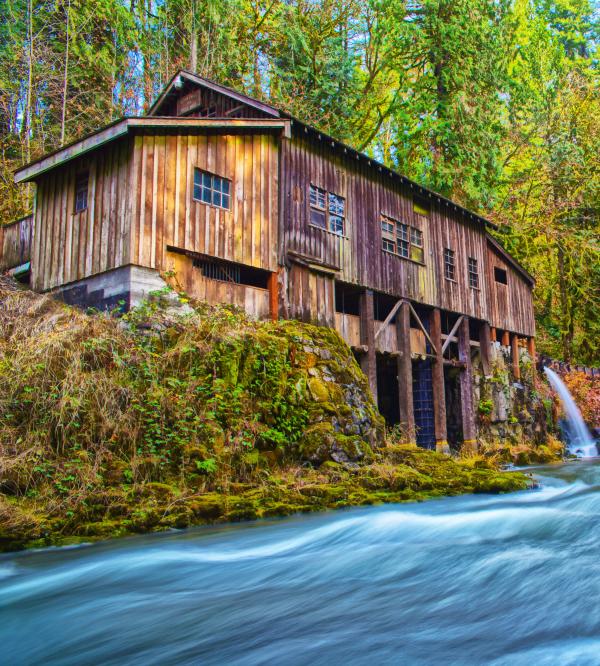 5. Spend the day sampling food at an 1876 water-powered grain-grinding mill
Head to Cedar Creek Grist Mill every last Saturday of the month from May to October for a themed food day (think fresh churned butter and bread, hand-pressed cider, blueberry pancakes, and more). Save room for some outdoor exploring for the perfect photo op in any season. 
6. Experience live music and culture in the oldest public square in Washington
Esther Short Park is the cultural hub of Vancouver, hosting live music and festivals year round. Be transported to Hawaii during 4 Days of Aloha, sip on a variety of local wine while dancing the night away during the Vancouver Wine & Jazz Festival, and experience the best of Latin culture in SW Washington during Viva Vancouver. 
Also check out weekly free concerts in the park during the summer, the Recycled Arts Festival, and multiple brewfests throughout the year.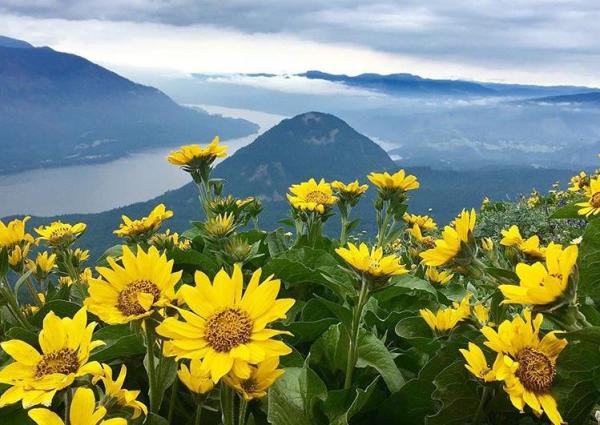 7. Take a hike and experience the seasons in their full glory
Spring wildflowers are a can't-miss in the Pacific Northwest and Vancouver is surrounded by some of the best hiking spots to view them, including Dog Mountain & Lacamas Heritage Trail. 
Summer calls for waterfall escapes. Head to north to Moulton Falls, or explore the Columbia River Gorge to fulfill that waterfall wonder.
Fall foliage in Vancouver is hard to beat and with the cooler weather and smaller crowds, autumn is often the best time to hit the trails. Try Silver Star Mountain or Whipple Creek Park to experience breath-taking seasonal color. 
Winter brings snowy scenes in higher elevations around Vancouver. Drive to Mt. St. Helens (sno-park pass required) or Beacon Rock for views of the Columbia River Gorge 
8. Head downtown for local art and culture during First Friday
Every first Friday of the month brings new opportunities to experience downtown Vancouver's art scene. Find galleries open late, businesses offering specials and hosting art from local artists, and more. 
9. Catch a classic flick in an historic theatre in the heart of downtown Vancouver
From Casablanca to cult-classics, Kiggins Theatre shows a wide array of films to help check off any bucket list flick. If you're in town on the fourth Saturday of the month (or on Halloween) catch a live performance of Rocky Horror Picture Show.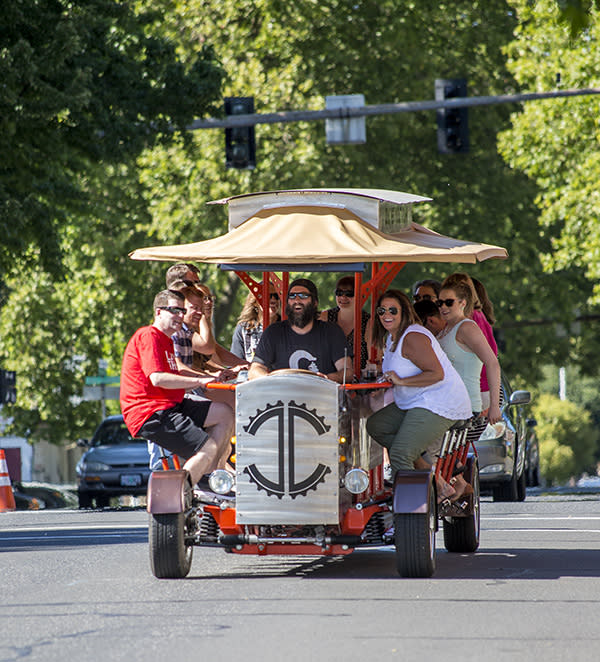 10. Hop on the Couve Cycle to experience downtown businesses in a new and fun way
Get some exercise and explore downtown's beer, wine, coffee, and history in a fun and unique way. Sign up by the seat or book the whole bike to customize your own tour. 
Also check out ExoBus for other unique tour opportunities of Vancouver and Clark County's beer and wine scene. 
11. Spend an Instagramable day on a downtown mural walking tour
Grab a map, hit the pavement, and get ready to be wowed by the 26 murals in downtown Vancouver USA. If you manage to see them all, head east on Fourth Plain to view more colorful wall depictions with international flair. 
12. Make Vancouver USA your home base and visit the coast, the mountains, and the Gorge all in a weekend
Stay at one of Vancouver's many hotels, then hit the road! Washington's Long Beach is about two hours away from downtown Vancouver, Mt. St. Helens is about an hour and a half, and the nearest Columbia River Gorge viewpoint can be reached in 30 minutes. 
13. Visit one (or all) of the surrounding towns in Clark County
Venture out and find upscale, modern dining in Camas, great antique shopping in Battle Ground, a bustling casino and wine tasting in Ridgefield, and hiking and craft brews in Washougal. 
14. Alpacapalooza (need we say more?)
Two days of all things alpaca held at the Clark County Event Center (which is also home to many other Vancouver favorites, like the Clark County Fair, Clark County Scaregrounds, and Jurassic Quest).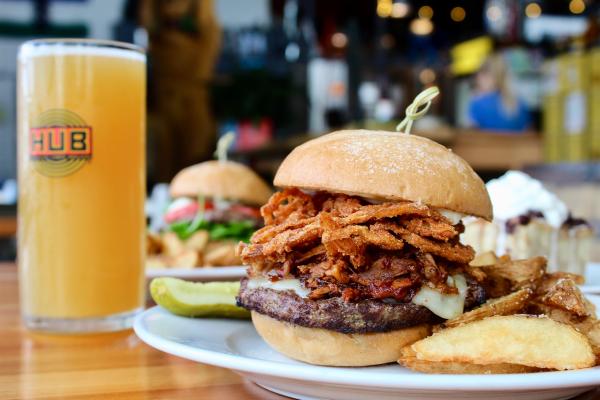 15. Indulge in deals all month long during Dine the Couve
2019 boasted more than 30 participating restaurants offering special 3 for $23 menus during the entire month of October. Start training your appetite now by checking out some of Vancouver's biggest eats.
16. Visit one (or all) of the seven local farmers markets 
Plan your schedule now for the upcoming farmers market season (March-October), and check out the Night Market Vancouver occurring monthly on the waterfront.
17. Spend the day climbing at downtown's Source Climbing Center
Work up a sweat, then celebrate your achievements at one of the 10 breweries within walking distance of the centrally-located climbing gym.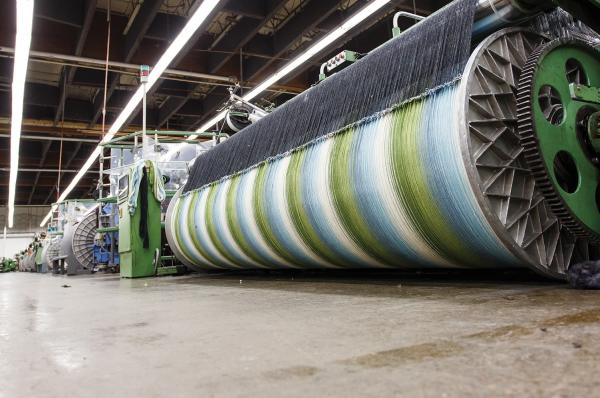 18. Tour the Pendleton Woolen Mill
One of the last four remaining mills of its kind, the Pendleton Mill is located a short drive east of Vancouver USA. After you finish your tour, be sure to check out the store to get yourself one of their coveted blankets or sweaters.
19. Nosh on food cart grub while enjoying craft brews 
Find Thai food and tacos at Trap Door Brewing, Cajun cuisine, banh mi, and Mediterranean food at Brothers Cascadia, and sandwiches and tacos at Fortside Brewing Co.
20. Find "Hidden" bricks and learn more about the history of Vancouver along the way
Hidden Brick Company started in 1871 and some of their original bricks can still be found around downtown. Start your day with a tour of the Providence Academy, admire the stained glass at the St. James Cathedral, visit the Clark County Historical Museum, then close out your day with dinner and drinks at Brickhouse Bar & Grill, the original location of the Hidden Brick Co.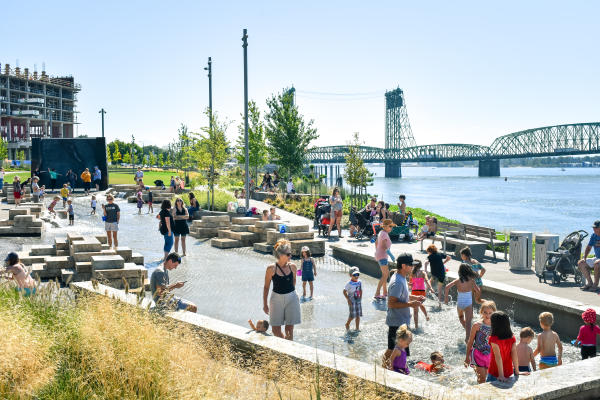 BONUS: Spend the day on the Columbia River
Watch the sunrise on the Waterfront Renaissance Trail with a cup of locally brewed coffee. Walk along the five-plus miles of paved path along the river while you make your way to a riverfront brunch at WildFin American Grill. Pack up the beach toys and towels for a relaxing day at Marine Park . Head to Barlow's Public House for dinner and an overhead view of the Grant Street Pier. Don't forget to enjoy one of the 30+ beers from their self-serve beer wall (the only one in the Portland area). Walk out onto the pier to enjoy a sunset over the river and snag a few pics for the 'Gram. Then head into Twigs Bistro & Martini Bar for happy hour martinis and a toast to a full day spent along the Columbia River.