Testimonials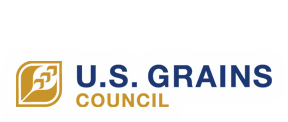 I did not get the chance to adequately thank you and your team for a great meeting in Vancouver USA, the original Vancouver!
Our members thoroughly enjoyed the meeting location. Our members loved the weather, loved being able to stroll around, get an ice cream, go to the farmers market and go to some nice, interesting dinner spots. Bottom line, they loved the ambiance and "user-friendly" nature of being in Vancouver.
We are definitely going to add Vancouver, USA to our meeting destination rotation and I will continue spreading the good news about the original Vancouver, particularly with my agriculture industry colleagues. It was a GREAT location for us, we had a wonderful meeting.
   Tom Sleight
   President and CEO
   U.S. Grains Council
---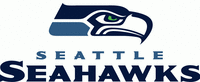 On behalf of the Seattle Seahawks, we would like to thank you for your support! 12 Tour's success would not have been the same without your team.
Your players were exceptional in every aspect and made the events successful beyond expectations. We appreciate having each of you as part of the 12s. We look forward to hearing and seeing your spirit again as our team defends its title this season.
Again, thank you for the generous support and GO HAWKS!
   The Seattle Seahawks
---
After a 12-year absence, the National Street Rod Association brought the Northwest Street Rod Nationals Plus back to the Northwest in 2013 and chose Vancouver USA as the new home.
As the Event Director for this event, I couldn't have received a more helpful welcome from everyone that I came into contact with at Visit Vancouver USA. Coordination of these events sometimes requires a few last minute "must-haves," and I was never let down no matter the need or who I was asking.
Everyone made myself, my staff and our participants feel right at home. It's one of the many reasons we have signed a two-year contract and are looking forward to hosting this event in the Vancouver USA area in the future.
   Mike Chrispyn
   Event Director
   National Street Rod Association
---

Downtown Vancouver USA continues to awe, inspire and delight our American Federation of Teachers conference attendees. Once they find out we're going back to Vancouver, they are on-board--literally.
Many start and end their conference experience with a relaxing Amtrak ride. Esther Short Park with its many events and festivals is a favorite off-hours destination among our oh-so-serious attendees--a fun break to savor!
Although I now live elsewhere, I'm always proud to say, "This is where I grew up! It's still a wonderful city!"
   Elizabeth Ferrell
   Administrative Assistant   
   American Federation of Teachers Washington State