10 Reasons to Visit Vancouver, Washington
We think this is the year to visit Vancouver, Washington—and others agree! New York Post named Vancouver the 'hippest' city in the nation, faring well in the brewpub to people category. The city was also ranked the Northwest's top value town by Sunset Magazine. See what everyone is talking about with our top 10 reasons to come say 'hey'.
1. Waterfront Wonder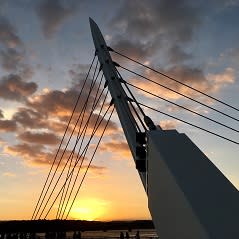 Vancouver's historic waterfront is transformed to host hotels, shops, and a 7.3-acre park anchored by the Grant Street Pier. New restaurants bring flavor to the Columbia River's north shore, while eight renowned Pacific Northwest wineries provide space to sip and take in the views.
2. Abundant Brews
Vancouver is earning its nickname "Brewcouver" with more than 45 breweries and tasting rooms in the area. New additions include Ridgefield Craft Brewing Co., Waterfront Taphouse, and Taps Growler House. The high microbrewery to people ratio even got us ranked #1 as most hipster in America.
3. Dine Like a Local
New eateries with unique dishes debut regularly in Vancouver—from Georgian delicacies to slow-cooked chili and gourmet burgers alongside boozy milkshakes. Visit in October for our annual Dine the Couve month, with menu deals and drink specials to explore.
4. Stroll Back in Time
Explore Vancouver's roots at Fort Vancouver National Historic Site and the Pearson Air Museum, located just a half mile from downtown. Experience the 1840s-era frontier fur-trading post through demonstrations by reenactors and learn about the rich history of aviation in the area.
5. Fun, Free Favs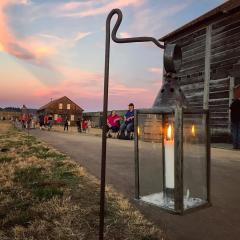 Sometimes the best things in life are free. Like experiencing the mighty Columbia River along the Waterfront Renaissance Trail or driving the North Clark County Scenic Drive.
6. Say 'Aloha!' to Events
From annual favorites, like Four Days of Aloha, to recently established gatherings, like Viva Vancouver and the AppleTree Marathon, Esther Short Park stays busy year-round with live music, delicious food, and vibrant colors.
7. Get Outdoors
Clark County offers an array of recreational activities from kayaking on Lacamas Lake to fishing on the shores of Battle Ground Lake. Miles of hiking trails wind through lakeside paradises and dense forest groves, or use Vancouver as a base camp to venture farther out to explore the Columbia River Gorge, Mount St. Helens, or the Pacific Coast.
8. Vancouver Farmers Market
Score a bounty of fresh food and entertainment at the largest outdoor market in Southwest Washington. More than 100 vendors showcase artisan crafts, hand-stitched fashion items, and organic produce at the Vancouver Farmers Market—ranked tenth in the country by The Daily Meal.
9. Shop Antiques & Boutiques
With more than 10 antique shops in Vancouver and a growing number of locally-owned boutiques, there is no shortage of fun finds and stylish hunts. The unique shopping experience will take you through downtown and Uptown Village.
10. Experience Main Street
Home to local breweries, coffee shops, a historic theater, artistic murals, and so much more, Main Street was voted one of the best in the West by Sunset Magazine. Explore the Arts District during the First Friday of each month by watching a glassblowing demonstration, visiting a local art gallery, or mingling with regional artists.