Dine the Couve
Thank you to everyone who came out for Dine the Couve 2023! 
Vancouver WA's official dining month brings unbeatable dining specials and the chance to try out the area's hottest restaurants.
Follow us on Facebook, Twitter and Instagram to stay up-to-date with the latest #DineTheCouve news and contests.
(Read the full contest rules here.)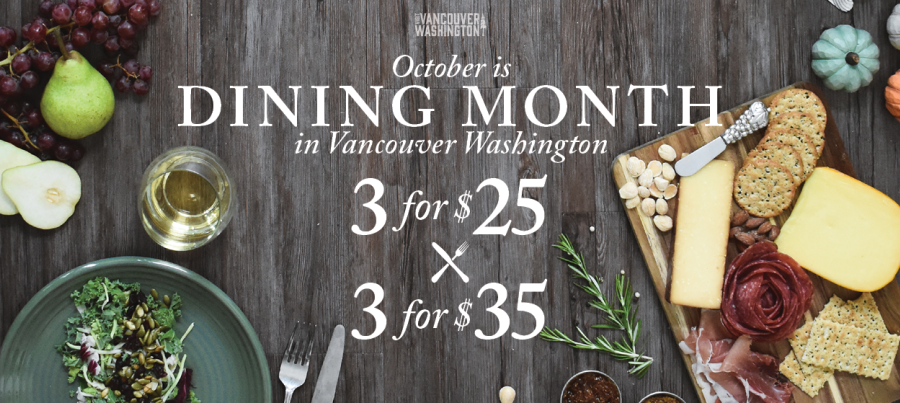 Download your pass now!
Sign up for your mobile-friendly Dine the Couve pass! The pass includes all participating restaurants, their special Dine the Couve menus, and the ability to participate in this year's check-in challenge to win a prize!
Prize info: Check in at five participating locations and order their Dine the Couve menu throughout the month of October to be entered to win a $100 gift card to the participating restaurant of your choice!
2023 Participating Restaurants: