Dine the Couve
Vancouver WA's official dining month brings unbeatable dinner specials and the chance to try out the area's hottest restaurants.
Follow us on Facebook, Twitter and Instagram to stay up-to-date with the latest #DineTheCouve news and contests.
(Read the full contest rules here.)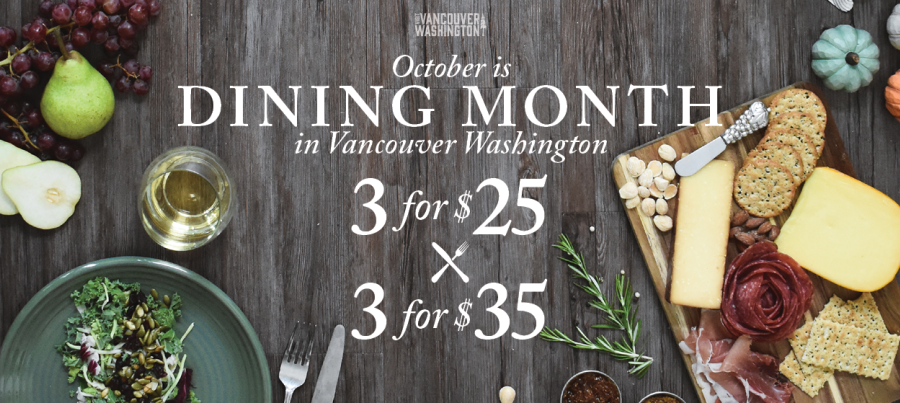 Sign up for your mobile-friendly Dine the Couve pass now and you will receive a link to access and download your pass by September 29. The pass will include all participating restaurants, their special Dine the Couve menus, and the ability to participate in this year's check-in challenge to win a prize!
2022 Participating Restaurants (click restaurant name to see menu):
McMenamins on the Columbia
McMenamins East Vancouver Pub
Uptown Barrel Room