Clark County Historical Museum
Celebrating its centennial in 2017, the Clark County Historical Museum is dedicated to the collection, preservation, and interpretation of the cultural history of Clark County and the Pacific Northwest.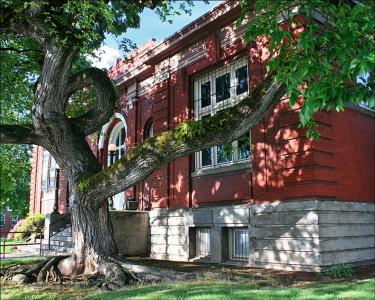 Located just off Main Street between downtown and Uptown Village, the museum is operated by the Clark County Historical Society (founded in 1917) and housed in Vancouver's 1909 Carnegie Library building. The building is listed on the National Register of Historic Places and received a recent overhaul, including new flooring, fresh paint, exterior improvements, and enhanced meeting space.
In addition to intriguing, award-winning exhibits, featured programming brings life to the history. Find an engaging Speaker Series, History on Tap, and First Friday events scattered throughout each month. The most popular events are the summer downtown walking tours, with rotating content ranging from architecture and garden explorations. In October, the tours take a spooky turn with haunted walking tours through featured neighborhoods.
Find current exhibits and an updated events line-up here.