For the uninitiated to Vancouver's craft beer scene, a trek through the tap turf of the city's downtown breweries provides an easygoing orientation. With 10 breweries and taprooms located within a walkable one-and-a-half-mile stretch (word to the wise: Don't try and tackle them all in one day!), a self-guided walking tour is the best way to explore all things "Brewcouver."
Start at the Waterfront ⇩
STOP 1: A popular southeast Portland beer stop, Ruse Brewing opened a "Crust Collective" on this side of the Columbia, serving up Detroit-style pizza to pair with a dozen of their original taps. Seltzers, wine, and nonalcoholic drinks appear on the menu too at this family-friendly joint right next to Vancouver's waterfront park. So what is Detroit-style pizza exactly? Expect a rectangular deep dish-style pie with thick, yet somehow airy crust oozing with cheese and loaded with toppings.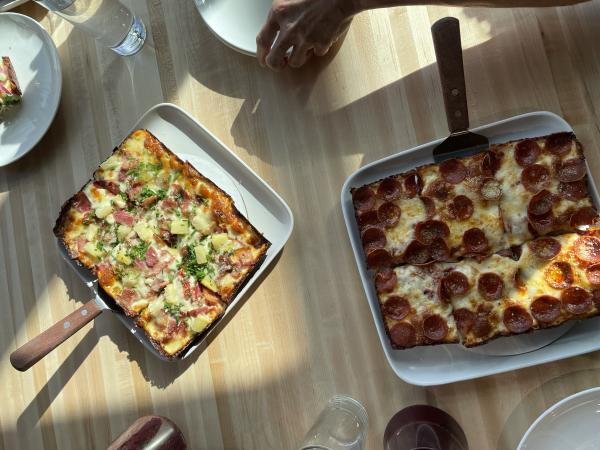 STOP 2: On the other end of the Waterfront make sure to stop in at The Waterfront Taphouse. Serving upscale pub food and a wide variety of local beers, The Waterfront Taphouse's second-story spot on the north shore of the Columbia River overlooks the Grant Street Pier.
Work Your Way North ⇧
STOP 3: From new-to-the-scene to a downtown Vancouver veteran, Loowit Brewing is arguably one of the most celebrated forerunners of the city's current craft beer boom. Loowit is known for its award-winning beers and laid-back digs complete with garage doors, vintage arcade games, live music, and a family-friendly atmosphere. Try the Shadow Shinobi, the brewery's flagship beer with a storied past, for a classic Northwest-style IPA.

STOP 4: Head north two more blocks to find taps of the apple variety at Locust Cider & Brewing Co. With unique flavors like Dark Cherry and Honey Pear, you'll want to try them all! Don't skip the flights paired with a modest flatbread or savory snack.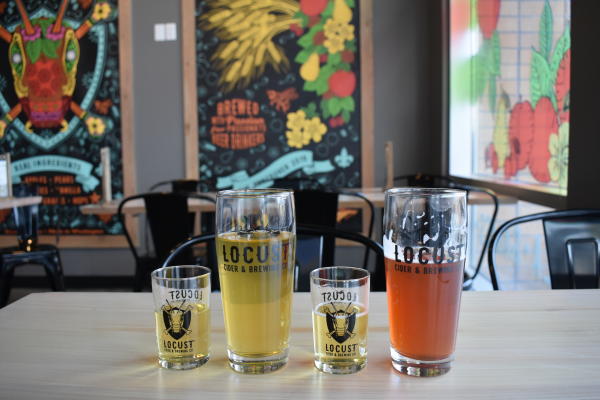 Then West ⇦
STOP 5: Just a hop's toss westward on Evergreen Boulevard, Mav's Taphouse boasts a continually rotating tap list of local beers and ciders. The versatile spot is great for a late-night bar stop with friends, a dinner for two in the ivy-covered courtyard, or a family hang in the adjacent arcade room.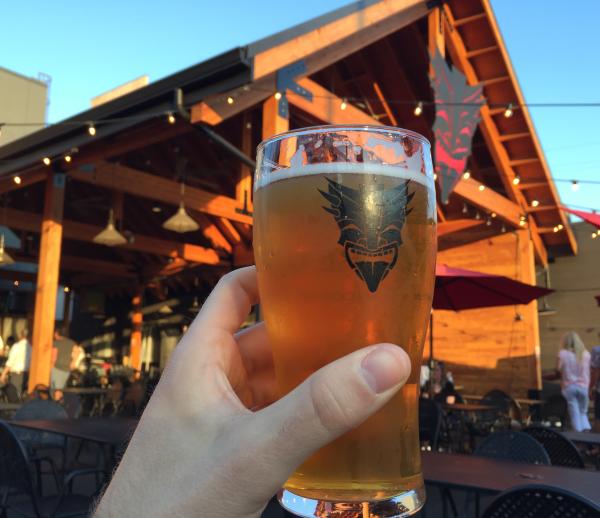 STOP 6: Up the street, Heathen Brewing's Feral Public House welcomes craft beer aficionados with its promise of "progressive ales for the promiscuous palate." Heathen rollicks in irreverence with beers like the Promiscuous Blonde (featuring "seductive Saaz hops") and Son of Malice Imperial IPA (unrepentant at 8.7 percent ABV). Don't miss happy hour on the massive patio for pub grub and discounted drinks.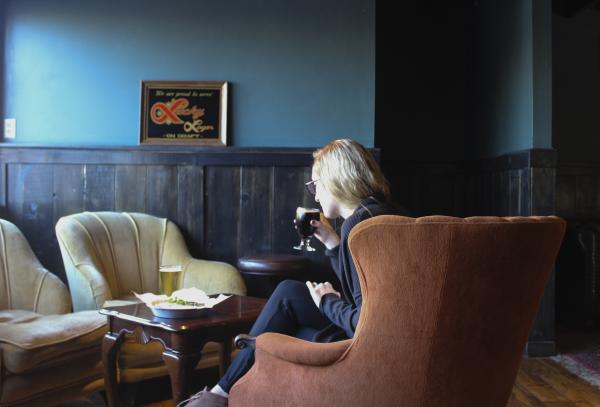 STOP 7: Before you make your way north to Uptown Village, pay a visit to the industry hangout spot best known for it's 32-oz birthday steins. Boasting 20 rotating taps to choose from, Tap Union Freehouse provides a bevy of both locally brewed options and farther-flung finds. What isn't readily available on tap can be pulled out of the cooler in bottle or tallboy form. Check out the upstairs space for a cozy atmosphere complete with overstuffed chairs for lounging and board games.
Head to Uptown ⇪
STOP 8: Where to head when the apocalypse is nigh? Hit the road and cruise up Main towards Doomsday Brewing Safe House for a pint of Nuclear IPA or Redemption Red. The Safe House is Doomsday's Vancouver outpost (brewing operations are headquartered just east in Washougal), and it brings a taste of steampunk to the streets of Uptown Village. Skulls and apocalyptic murals adorn the walls but hunker down out back to enjoy the expansive patio space and Thai food cart.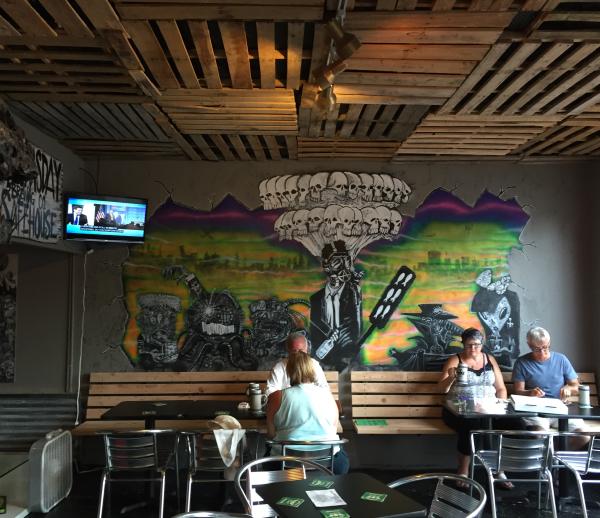 STOP 9: Follow in the footsteps of Bigfoot himself and take a trip up the block to enjoy the woodsy tavern meets hipster taproom vibes of The Thirsty Sasquatch. The trendy, re-modeled spot features fun craft cocktails, rare beer bottles, 22-inch pizza pies, and a room dedicated to pinball. 
STOP 10: The northernmost purveyor of suds on Main Street, Trap Door Brewing anchors Uptown Village's lively food cart pod. Its best beers are often juicy and experimental, such as its hazy IPAs laden with Citra hops or its fruit-forward concoctions like the Mango Lassi sour gose. The pints taste great inside the taproom, but they're best enjoyed on the covered "Beer Porch"—complete with gas fire pits and food from E-San Thai and The Taco Truck. 
BONUS STOP: Looking for a refreshing non-alcoholic beverage option during your Tap Trek? Make sure to stop by SOMA Kombucha Taproom on Main Street. Their locally brewed kombucha is a bubbly, flavorful alternative to beer that's perfect for a mid-trek pick-me-up. Try a flight of their unique flavors, and feel good knowing you're supporting a sustainable and health-conscious local business.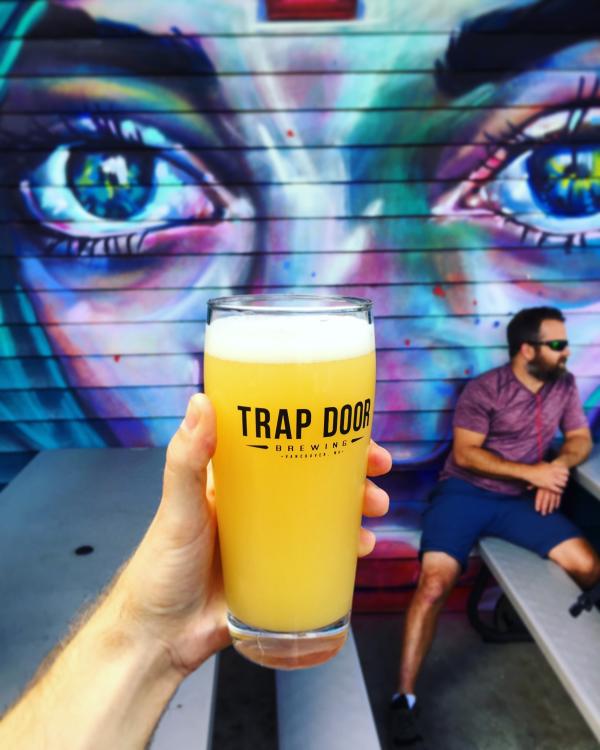 Find a map of all Clark County breweries and taprooms here.
(Header photo by Stuart Mullenberg for Visit Vancouver WA)