Photo by Stuart Mullenberg  

Conjuring up images of the Pacific Northwest and nestled among the mist-shrouded forests, snowy mountain tops, and winding backroads, you'll uncover the distinctive pattern of Pendleton blankets, dyed-in-the-wool for more than a century. The Oregon-based company has become an international brand for woolen textiles and a staple for cozy cabin decor and wintery Instagram photos. Best of all, you can experience it yourself when visiting Vancouver WA.
To find one of the last remaining mills of its kind in the United States (Pendleton owns two of the four), head east from Vancouver on WA-14 for 15 miles to Washougal. Tours are offered at the Washougal Mill on Monday, Tuesday, Thursday, and Friday at 11 a.m. and 1 p.m. Tours are around one hour long and are free of charge. Guests are also invited to shop at the Mill store located on the same grounds. To sign up for a mill tour, guests can either fill out an online form or call the Washougal Mill at 360-835-1118.
Throughout the tour, you will see portions of the process, from raw wool treatments and dying to spinning and sewing. The commitment to craft is undeniable—it takes six weeks to complete each blanket! One room contains machines that are 100 years old and require special mechanics on site, and you'll notice the humidity change in others. Experience it through all the senses, including touch, but keep your camera tucked away during the tour.
The seventh-generation company that started in 1863 moved to Pendleton, OR in 1909 and began making Native American-inspired blankets with new designs, colors, and patterns. These patterns are still produced, and Pendleton's distinctive style can be spotted all around the world.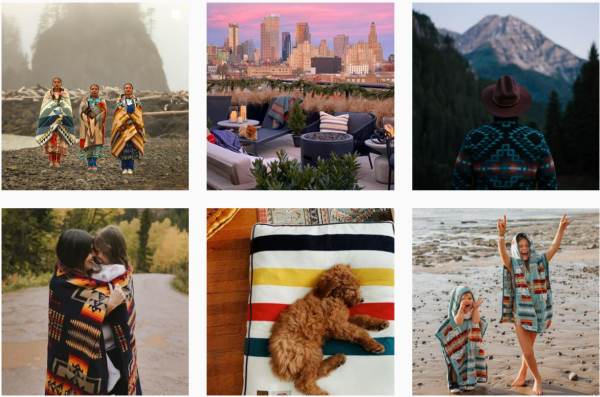 The cool part? The Washougal mill is the only Pendleton mill with a finishing department, which means every blanket you see around the world came out of Washougal.
For more information, visit the Pendleton website.