In Vancouver WA, there is a market for almost every neighborhood to stroll through for fresh, local produce and handmade trinkets. In addition to the nationally recognized Vancouver Farmers Market, which continues to amaze visitors on weekends, neighborhood markets attract mid-week shoppers and nearby dwellers.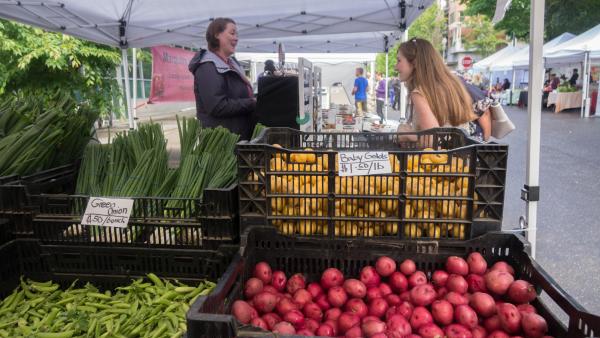 Mondays: Figure out your market schedule for the week!
Tuesdays: The Salmon Creek Farmers Market, located in North Vancouver, is a community-based market held at a new location at the Salmon Creek Grange from 11 a.m. to 3 p.m. This market runs through the first week of October. (On Thursdays find the Salmon Creek Farmers Market at Legacy Hospital) 
Wednesdays: Head east to the Camas Farmers Market for a full-scale event with activities and live music from 3 to 7 p.m. Special festivities, like Berry Days and the Whole Foods Veggie Derby, are scattered throughout the summer until the end of September.
Thursdays: From 10 a.m. to 2 p.m., the East Vancouver Farmers Market hosts vendors until the end of September. Pick up ingredients for your weekend recipes and enjoy the fresh air.
Head to the second Salmon Creek Farmers Market location at Legacy Hospital on Thursdays from June to October 11 to 3 p.m.!
In an effort to help small businesses and give residents a place to connect and gather, the La Center Farmers Market is open on Thursdays from 4 to 7 p.m. at the church on E 5th Street. 
Fridays: Hosted at their new location, the Battle Ground Farmers Market is back on Fridays from 3 to 7 p.m. until mid-October. Find fresh produce, soaps and lotions, food vendors, and more for the whole family.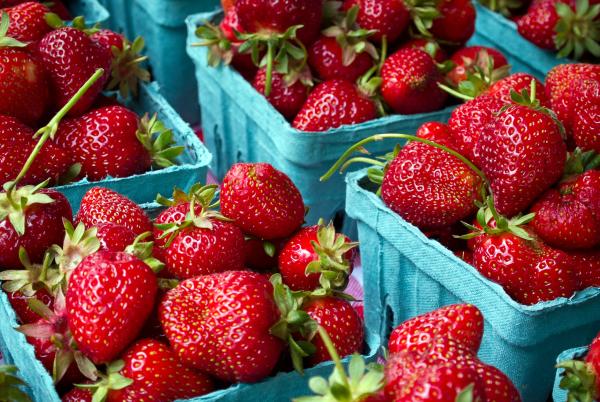 Saturdays: Get a taste of rural living from 9 a.m. to 2 p.m. at the Ridgefield Farmers Market, located north of Vancouver in Ridgefield's 'Old Town' until the end of September. The epitome of small-town, Northwest living, you'll find longtime artisans from local farms and dairies. *All June Farmers Markets will be held at Davis Park due to the Overlook Park Splash Pad construction.
Saturdays/Sundays: Score a bounty of fresh food at the largest outdoor market in Southwest Washington. More than 150 vendors showcase artisan crafts, hand-stitched fashion items, and organic produce at the Vancouver Farmers Market from 9 a.m. to 3 p.m. on Saturdays and 10 a.m. to 3 p.m. on Sundays. The longest-running, this market operates from mid-March to the end of October, and the Fall Market keeps it going until mid-December for holiday shopping.