Let's be real: We could all use a vacation after this particularly unique year. But until we can safely sip Mai Tais on the beach in a far off land, why not make the most out of what's in your own Pacific Northwest backyard? The fall season brings with it beautiful weather, dining month deals(!), and plenty of opportunity to explore SW Washington during the peak of the leaves changing. Even better? We took out all the hard work of planning—all you have to do is book your hotel nights and get ready to relax!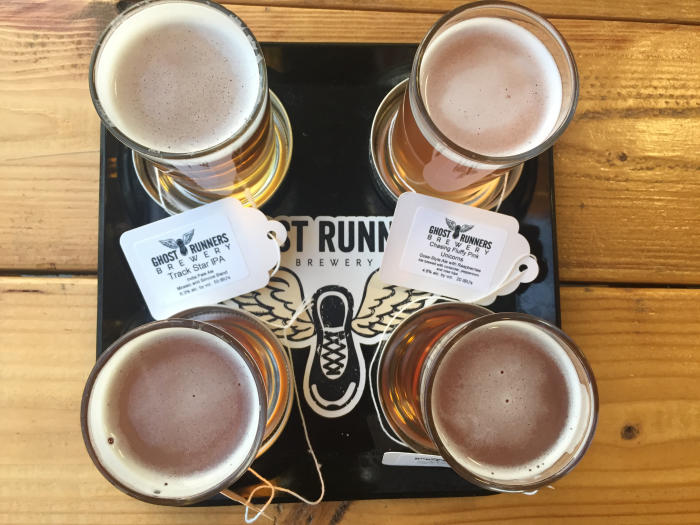 MAKE IT A BEER-CATION IN CENTRAL VANCOUVER
Get in the center of the action, literally, and stay in Central Vancouver! Find cozy lodge vibes at The Heathman Lodge, or spacious suites at the recently opened Staybridge Suites or Sonesta ES Suites. After you check into your hotel, head to Final Draft Taphouse or Ben's Bottle Shop to cheers to a great stress-free weekend ahead. End the night cozied up with a cocktail and dining deals near the fireplace at Hudson's Bar and Grill, located on the first floor of the Lodge.
Get a bright and early start on Saturday with breakfast and coffee at Sweet Touch Café. If you brought Fido with you, or if you want to just get out and stretch your legs, head to David Douglas Community Park or Burnt Bridge Creek to take in the full beauty of the seasonal colors. From there, the craft beer world of Vancouver awaits! Victor 23 Brewing, Ghost Runners Brewery, The Heavy Metal Brewing Co., and Fortside Brewing Co. are all located within a short drive of each other. Grab dinner at Taco Spaceship (located at Fortside Brewing) or grab a six pack to-go and get takeout from Rally Pizza to make it a hotel room picnic. Close out your weekend with breakfast and coffee at Presso Coffee Kitchen or River Maiden.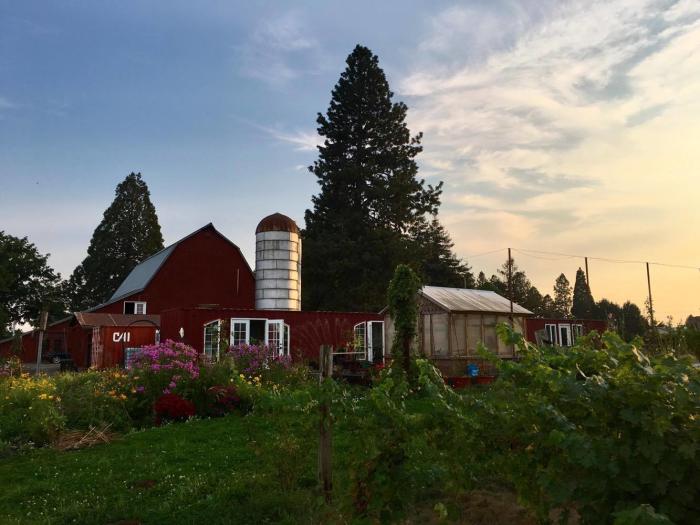 GO ALL OUT ON THE EAST SIDE
Make it a jam-packed weekend of fun and food in East Vancouver. Find all the cozy classics you expect from a nice hotel stay at Marriott SpringHill Suites, Residence Inn by Marriott, Hampton Inn & Suites, or Candlewood Suites. After checking in on Friday, tap into your creative side at Live Laugh Love Art by making a one-of-a-kind mug or wall painting. Once you've worked up an appetite, head next door for dining month deals at Hopworks Urban Brewing and enjoy the sunset views through their floor to ceiling windows while sipping a craft beer.
Start your Saturday morning with a classic diner experience at Breakfast at Valerie's or do it up with a hearty brunch at newly opened La Provence. Head to Camas Meadows Golf Course for an early tee time or a couple of buckets at the driving range. Grab lunch at their on-site eatery, Hickory Restaurant + Bar, or venture to The Hammond Kitchen & Craft Bar. Be sure to check out Lacamas Lake Heritage Trail to work off lunch and take in the autumn vistas while exploring waterfalls and hidden gems throughout the park. Toast to a successful staycation weekend at English Estate Winery, Vancouver's oldest vineyard and winery. Finish the night out with dining deals at Feast at 316 or dinner and margaritas at Jorge's Margarita Factory. Check out Sunday morning and grab breakfast and coffee to-go at Gold Cup Coffee.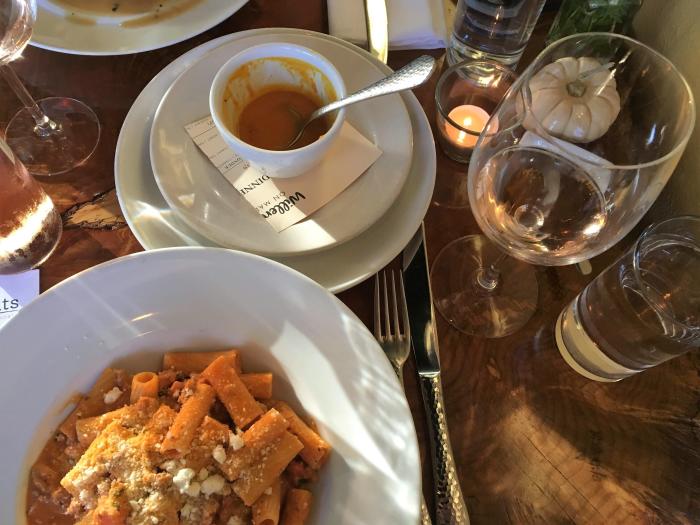 NOSH YOUR WAY THROUGH DOWNTOWN
Stay in the heart of the city and eat some of the city's best food offerings. Make it a full B&B experience at Briar Rose Inn or stick with a classic hotel stay at The Hilton or Comfort Inn & Suites. After checking in, head to Zoot Scoot to explore the area by electric scooter. Go on a mural tour from Downtown to Uptown, or make your way to the Waterfront to ride more than five miles of paved pathways along the Columbia River. Once you've gotten the lay of the land, head to Waterfront Park for dining deals and a stunning overhead view of the river and Grant Street Pier at Barlows Public House. Find neighboring Twigs Bistro & Martini Bar for one of their famous namesake cocktails or go back into downtown for nightcaps at The Grocery Cocktail & Social.
Begin the following morning with breakfast and java at Kafiex Coffee Lab, Compass Coffee, Relevant Coffee, or Brewed Café. Next, walk a couple of blocks to Esther Short Park to check out the Vancouver Farmers Market and nearby Night Market Vancouver storefront to find locally crafted artisanal goods and more. Feeling hungry? Nonavo and Vinnie's has just the trick with pizza-centric menus, or head to Nom Nom Restaurant & Grill for Thai and Vietnamese inspired fare. After lunch it's time to wine and dine your way from downtown to the Waterfront. Find SuLei Cellars, Brian Carter Cellars, Pepper Bridge Winery & Amavi Cellars, Airfield Estates, and Maryhill Winery all within walking distance of each other. Get fancy for dinner at Elements Restaurants, Eatery at the Grant House, or Grays for upscale Dine the Couve menus. Finish the night out at Vancouver's only underground speakeasy, UnderBar, or find The Infirmary at Shanahan's for laidback whiskey lounge vibes. After checking out on Sunday, end your weekend on a sweet note with a delicious brunch at Bleu Door Bakery.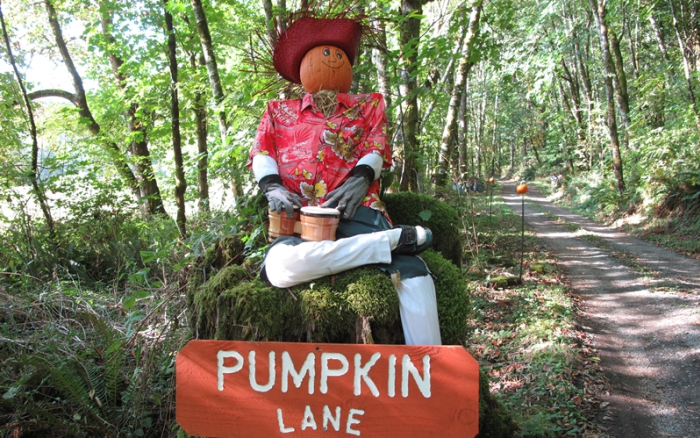 GET SPOOKY IN THE NORTH NEIGHBORHOODS
SW Washington is notoriously beautiful year-round, but autumn tends to be especially picturesque, and the best place to get in the spooky spirit is definitely in North Vancouver. Check into a comfy weekend stay at Holiday Inn Express, La Quinta Inn, or Red Lion Inn on Friday afternoon, then grab a sweater for the day's adventures. Start the weekend off by grabbing something sweet at Chandelier Bakery and head to the Salmon Creek Greenway Trail for an Instagram-worthy sunset photo along the paved path. Just down the street, Mt. Tabor Brewing has delicious dinners and locally made craft brew to finish off the evening.
Commence the next day at Seize the Bagel or Mr. Maple Donuts, grab coffee to-go at Creed Coffee Co, and hit the road! Start with a scenic drive to Cedar Creek Grist Mill. While inside the mill is still temporarily closed to the public, the grounds provide some of the most awe-inspiring sights and the perfect photo op during the fall season. Spend some time exploring the beautiful area, then pack up and head to Pomeroy Farm to drive through Pumpkin Lane and snag some pumpkins of your own to carve later. Grab a snack from one of the vendors at the farm and make your way back to the city. Once back in The Couve, head to Brothers Cascadia for a pint of one of their unique lagers or IPAs, or Heathen Brewing for beer tastings. From there, find Farrar's Bistro for delicious dining month deals or Mahoney's Pub for more casual fare. If you're still feeling up for more adventure, ilani is the place to be for casino gaming and late-night drinks. Ready for a night in? Grab a six pack to-go at one of the breweries and head back to the hotel room for a virtual screening film rental from Kiggins Theatre. After checking out the next morning, you can't go wrong at Carol's Corner for a filling breakfast. Take the backroads home to soak up all the autumn colors along the way.