Looking for a break from the daily routine and a chance to explore the beauty of nature? Look no further than Vancouver, Washington! With its scenic Columbia River Gorge, majestic Mount St. Helens, and urban trails, there is no shortage of outdoor adventures to be had. Whether you're in the mood for a leisurely hike, a challenging climb, or a relaxing picnic, this area has something for everyone. So pack your bags and start planning that spring break road trip or summer weekend getaway!
Choose a regional outdoor area, book your hotel, and take a much-needed and long-awaited vacation!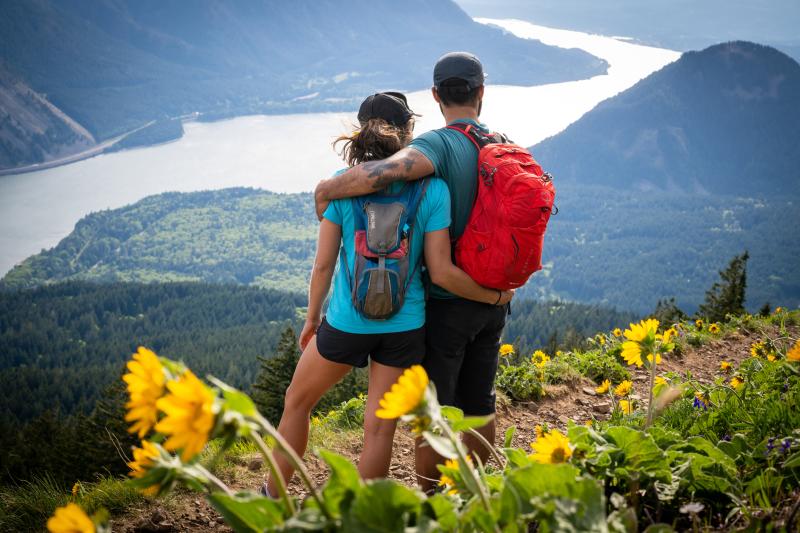 Outdoor Spot: Columbia River Gorge
What to Do: Whether you head out for a simple scenic drive or an exhilarating excursion, the 80-mile Columbia River Gorge is a sight to see, and one of the Pacific Northwest's true wild wonders. Choose to stay close to the car with picturesque stops, like the Cape Horn Overlook or Dog Creek Falls just off Highway 14, or plan for a day-long hike to see the fields of spring wildflowers along Dog Mountain Trail (be sure to get a $1 trail permit if you plan to hike on a weekend between mid-April and mid-June) or Coyote Wall (also popular for mountain biking).
Take a stroll through the Steigerwald Lake National Wildlife Refuge, a peaceful birder's paradise, in Washougal on your way back to town, and take a pit stop in Camas for quaint small-town boutiques and eats.    
Where to Stay: Book a hotel in east Vancouver, surrounded by family-friendly restaurants and post-adventure activities. The Holiday Inn Express & Suites Camas-Vancouver offers spacious rooms, and with being pet friendly you can bring your furry friend along as well! Best Western Premier has a complimentary breakfast buffet to get you fueled up for the day, and when you return, they also have their own restaurant for those too tired to go out after a busy day of adventure. Both are close by to Hwy 14, the gateway to the Columbia River Gorge.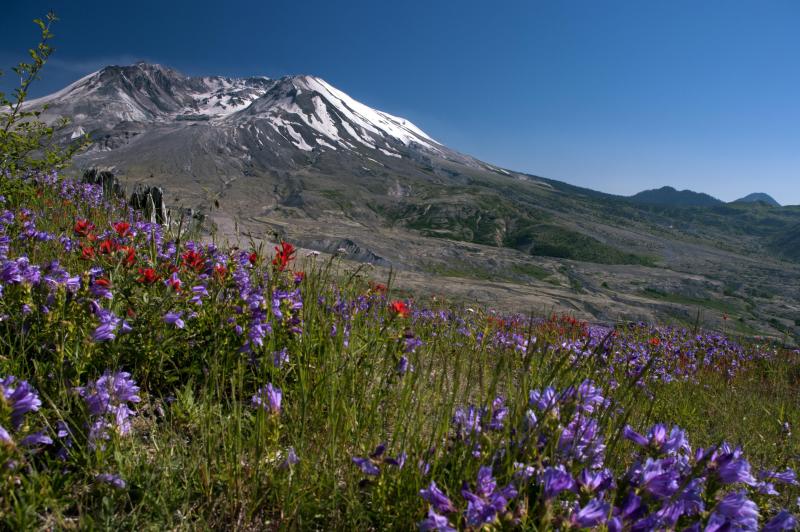 Outdoor Spot: Mount St. Helens
What to Do: Another Pacific Northwest gem right in Vancouver's backyard, Mount St. Helens attracts a variety of visitors from the casual mountainous scene viewer to the thrill-seeking backpacker looking to circumnavigate an active volcano. Stop off at pull-outs along the road to Hummocks Trail, a mostly flat and short path, for clear views of Mount St. Helens. Picnic at Coldwater Lake across the street, or go to the end of WA-504 to find the Johnston Ridge Observatory in the heart of the blast zone.
Remain on the south side of the volcano with a drive through the small town of Cougar (a good spot to stop and purchase permits if needed) for access to Ape Cave, a safe underground hiking experience, or the starting point to a spring or summer summit at Climbers Bivouac (this permit must be purchased online ahead of time).
Where to Stay: Make Vancouver your home base by staying in a hotel on the northern side of the city. Located near ilani casino, Holiday Inn Express in Salmon Creek, can offer entertainment for a post-hike unwind before you rest your head. Located near the Clark County Fairgrounds and major highways is Quality Inn & Suites, here you'll get in a good night's rest before you hit the road again towards your next stop.
Outdoor Spot: Moulton Falls & Cedar Creek Grist Mill
What to Do: In search of waterfalls, mountain biking trails, or a flat stroll along a river? Head to Moulton Falls Regional Park to be surrounded by towering trees and picture-perfect bridges. On hot days, swim in the chilly Lewis River and jump from rocks carved by early lava flows. If you prefer to stay above water, find the Bells Mountain Trail for a long hike or premier mountain biking.
Check out more spots on the Northern Clark County Scenic Drive with stops at the Cedar Creek Grist Mill (above) and the Pomeroy Living History Farm (when open for events or wine tasting).
Where to Stay: After you've spent your day in the Pacific Northwest forest you can continue that trend by finding a cozy escape at a mountain-like retreat in the city at The Heathman Lodge. Built from woods of the Northwest forests and basalt from the ancient volcanic flows of the Columbia River Gorge, The Lodge delivers a type of energy that can rejuvenate the soul.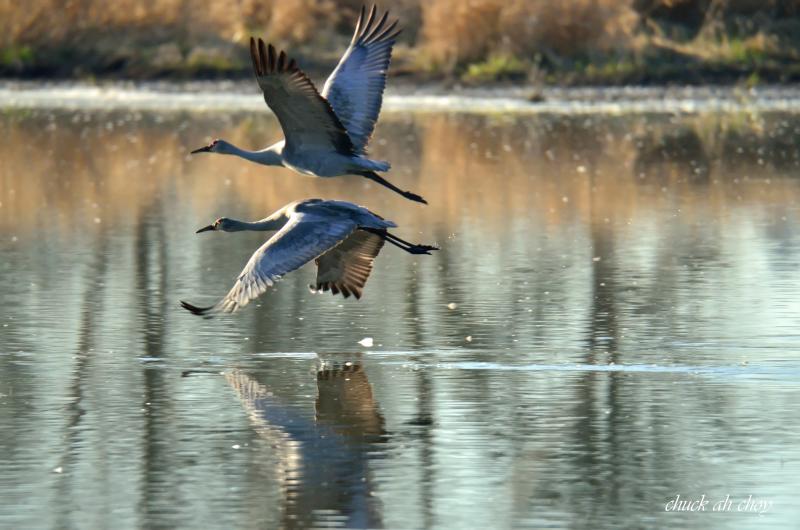 Outdoor Spot: Ridgefield National Wildlife Refuge
What to Do: Just north of Vancouver lies the Ridgefield National Wildlife Refuge—200 acres of marshes, lakes, and grassland offering a myriad of activities. Take the driving route on the River 'S' Unit (self-driven) Auto Tour, or walk the Kiwa Seasonal Trail and Oaks to Wetlands Trail for a breath of fresh air. Get even closer to the natural sights by kayaking through the area with your eyes peeled for Sandhill Cranes and bald eagles. Keep exploring to find the Cathlapotle Plankhouse, which tells the story of the area's first inhabitants.
Nearby, Whipple Creek Park offers 4.3 miles of dirt trails among massive Douglas fir trees. Not far from cityscapes, it is truly a natural oasis easily accessed by urban dwellers.
Where to Stay: Just south of Ridgefield is the quickly expanding downtown Vancouver. After a busy day of bird watching and enjoying the area's outdoor offerings, you can relax at Hilton Vancouver WA. Right next to Esther Short Park, you can take an evening stroll around town or enjoy a sit down meal at their restaurant, Grays, or one of the many others nearby.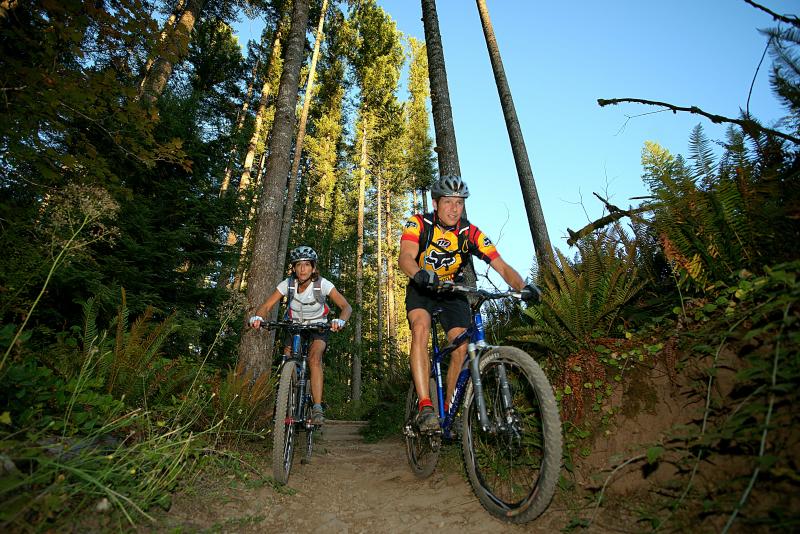 Outdoor Spot: Urban Trails & Parks
What to Do: While we are the fourth largest city in Washington, you wouldn't know it walking through Vancouver's accessible downtown and cute surrounding neighborhoods. If you gain energy from a buzzing city center, check out one of Vancouver's many trails covering more than 20 miles for walkers, runners, and bicyclists, or one of the city's 90 parks and 20 natural areas.
Paved trails worth noting are the Columbia River Waterfront Renaissance Trail, the Salmon Creek Greenway Trail, and the Discovery Historic Loop that snakes through the Fort Vancouver National Historic Site. Parks like Vancouver Lake, Frenchman's Bar, and Lewisville all contain perfect walking paths fit for the whole family.
Where to Stay: Can't get enough of the outdoors, and looking for a view from your room as well? Consider one of the newly opened hotels located right in the heart of Vancouver's waterfront, AC Hotel by Marriott and Hotel Indigo. From either one you'll be just steps from Vancouver's sprawling landscape, walking trails, and top riverfront restaurants and wineries.