Header Photo From Vancouver Brewfest  

Summer is just around the corner and things are heating up in Vancouver, Washington. With many festivals and events making a comeback this year, it's the perfect time to discover (or rediscover) the many activities keeping Clark County busy during the summer season!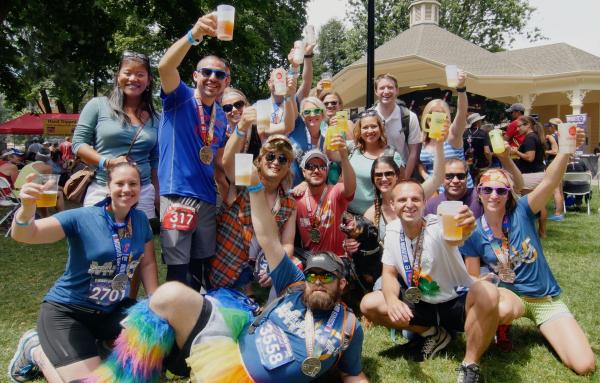 Live music is back this summer! Whether you prefer to sit front row at a big venue or bring your folding chair to a relaxing performance at the park, Vancouver offers a wide variety of entertaining musical events. Enjoy the sounds of Stevie Nicks, Halsey, Odesza, and more at the RV Inn Style Resorts Amphitheater. Or rock out to Grand Funk Railroad and Kansas later in the season at ilani's Cowlitz Ballroom.
On Fridays from July to mid-August, find a seat on the waterfront and take in the music and views during the weekly Waterfront Park Concert Series. Then check out the beautiful new amphitheater in East Vancouver at the Sunday Sounds Concert Series with an eclectic mix of music. Choose a vineyard backdrop at Three Brothers Winery for their summer series of tribute bands like Petty Fever, Eagle Eyes, and Stone in Love.
It wouldn't be summertime in the Couve without the return of some beloved annual events. In July, stop by 4 Days of Aloha with experienced dancers, drummers, and other performers that will make you think you're on the Islands. Get ready to show your colors on July 3 during SUMMER FEST at Fort Vancouver National Historic Site—a day filled with live music, games on the lawn, and more.
Find a couple of colorful Pride events this summer during the Pride Block Party with Summer of Pride Clark County and Dandelion Teahouse in June, and the annual Saturday in the Park Pride in July with Vancouver USA Pride! Both events are open to all and of all ages.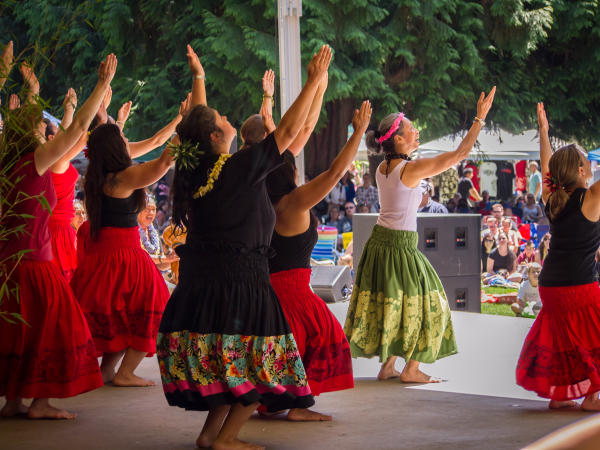 The Clark County Fair kicks off in August, providing endless excitement for the whole family. Filled with amazing entertainment including rodeos, monster trucks, and concerts (Daughtry, Cheap Trick, Martina McBride, and Blood Sweat & Tears) for plenty of fun you won't want to miss!
Experience a Pacific Northwest brewfest without the lines at the Vancouver Brewfest! Choose from more than 40 Washington breweries alongside a line-up of local food trucks for delicious bites. If wine is more your style, the Vancouver Wine & Jazz Festival is "...the largest festival of its kind in the Northwest..." (KATU 2) and will not disappoint.
The Craft Beer & Wine Fest in July gathers the best craft brews, wine, and spirits from the Northwest for a weekend of fun! The festival features beer, wine, and cocktails, great food, art, crafts, and musical acts. Don't miss out on this unique Craft Nation experience. Fun for everyone and dog friendly too!
Discover the ¡Viva Vancouver! celebration of Latino culture in August. This event is all about bringing Latin culture to Esther Short Park through authentic food, festive music, and thirst-quenching cervezas. Learn Bachata Soul dance moves before grooving to live music. ¡Dance, Eat, Fiesta!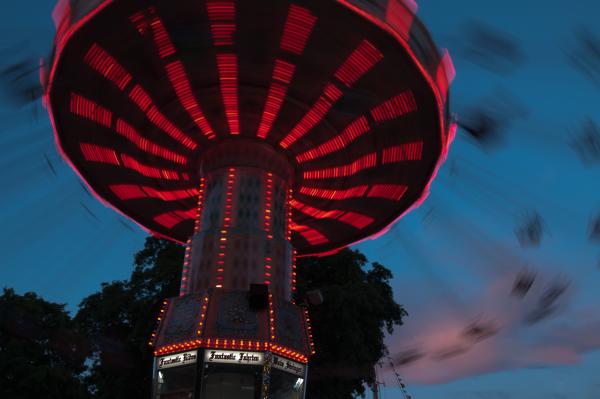 MUST SEE MARKETS
Summer is the best time of year for outdoor markets and there is no shortage in and around Vancouver. Find the nationally recognized Vancouver Farmers Market during the weekends near Esther Short Park. Head out during the week for unique marketplaces like the Salmon Creek Farmers Market, located in North Vancouver, the Camas Farmers Market out east, the La Center Farmers Market, and much more. Read our full Farmers Market Round-Up for all the details.
For the adventure seekers, take the North Clark County Scenic Route to Pomeroy Living History Farm during Farm Days—the first weekend of the month through August! There you will find historic grounds, farm animals, and many local artisans and vendors. Kids can enjoy various yard games and a fun iSpy activity around the grounds.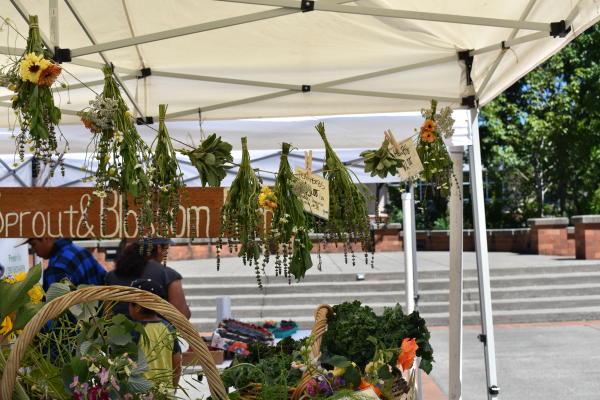 The excitement doesn't stop here, find a host of events and activities on our Events page. From VDA's First Friday Downtown to Night Movies in the Park, and Ridgefield Raptors Home Games, there is plenty to keep you busy all summer long!