One of Vancouver's most exciting food events is back! For the entire month of October, restaurants offer 3 for $25 and/or $35 menus to local foodies and culinary visitors during Dine the Couve. Choose from traditional offers like a three-course meal comprised of appetizer, entrée, and dessert choices; unique combinations that mix craft drink pairings and a variety of small plates; or menus designed to share. We've rounded up some excellent spots to try something new or visit old favorites throughout the month!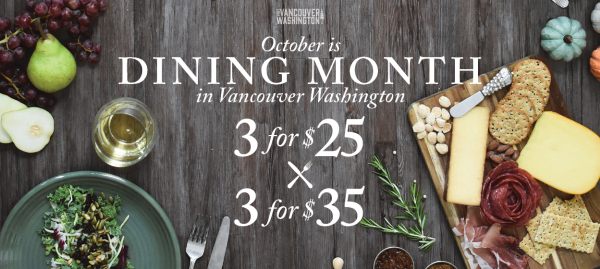 Pro tip: Download the free mobile-friendly Restaurant Pass to guide your foodie adventures! Make five check-ins throughout the month of October to be eligible to win a $100 gift card to the participating restaurant of your choice!
Wine and Dine
Whether you are celebrating a special occasion or simply looking to wine and dine for the evening, try these posh places. Stop by Pepper Bridge Winery & Amavi Cellars for an upscale waterfront atmosphere offering seated tastings of world-class wine and cheese pairings. Find La Uva Fortuna Farms in Battle Ground to enjoy a traditional three-course menu including stuffed mushrooms, gourmet pizzas, and decadent desserts like wood-fired Bananas Foster. Pour a glass at Niche Wine Bar's new location paired with a sharable appetizer or scrumptious dessert. And Burnt Bridge Cellars offers a plethora of flavors with a charcuterie plate and the option of wine, craft beer, or kombucha.
Perfect Craft Beer Pairings
 Feeling thirsty, and looking for a good brew? Taco Spaceship teams up with Fortside Brewing once again to highlight delicious fusion creations that couple perfectly with craft brews. Enjoy a range of flavors at Mav's Taphouse, with an exceptional tap list balanced with wonderful freshly prepared dishes. For flight options, head to Locust Cider & Brewing and combine with a delightful flatbread. Stop by Ghost Runners Brewery for a classic menu featuring delicious pizza or sandwiches corresponding with your choice of brew. In central Vancouver, Final Draft Taphouse offers fresh brews and cuisine options with a welcoming place to gather with friends. Also, find Mahoney's Public House in north Vancouver for great selections of fresh craft beer and cider, and apps to share. And don't forget Loowit Brewing Company with mouthwatering local brews paired with their top-notch fare.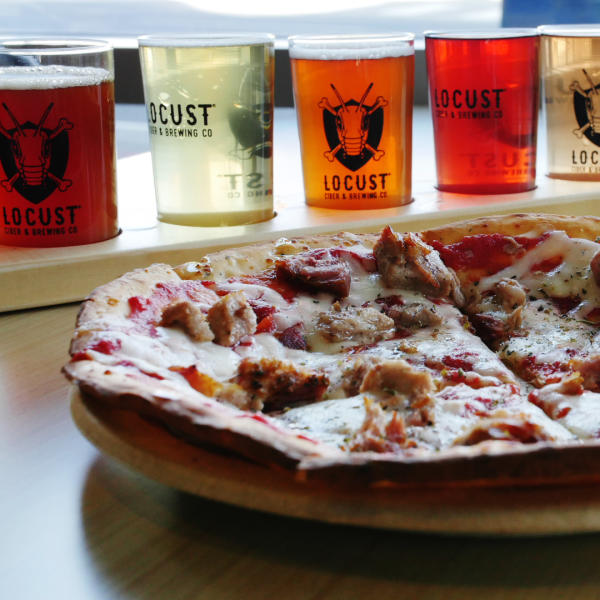 Plentiful Plates
 Whether you want to feed yourself or your whole crew, there's a deal out there for everyone. Check out these plentiful plates that are sure to satisfy you. Newcomer, AC Lounge at AC Hotel Vancouver Waterfront offers a full chic menu featuring options like Cheesy Arancini, Grilled Salmon, and North Bank City Limits Martini, and more. Head to Ginger Pop for fun and adventure into Thai cooking with a packed set of choices including appetizers, two entrees, and homemade drinks. Foodie favorite Rally Pizza once again offers a complete list of options with their house cocktails, fresh salads, and delicious pizza pies. But the list doesn't stop there as Grays Restaurant & Bar, C'est La Vie, McMenamins (multiple locations), and SAAP Fusion Kitchen all offer abundant options at a Dine the Couve price.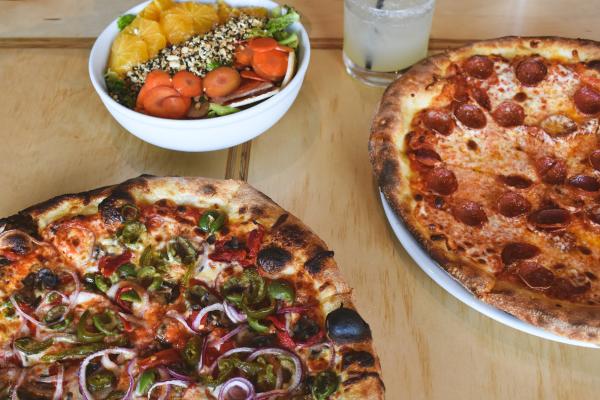 Cool & Casual Spots
Find excellent dining month deals at these laid-back, yet lively, local favorites. In downtown, NOM NOM Restaurant & Grill will make your mouth water with some pork dumpling potstickers, drunken noodles, and dessert, while Six Shooter Bar brings two combo options of a classic cocktail and bites with a little country western, Rock 'n' Roll twist. For a quick spot to warm you up as the seasons change, check out Slow Fox Chili for a three-dish combo complete with Spiced Chocolate Pot de Crème. Discover Vancouver's best-kept secret, the UnderBar in Uptown with one-of-a-kind cocktails and starters. Or explore other favorites from Main Event (multiple locations) and Georgie's Garage & Grill downtown, to JB's Taphouse & Grill and Juliano's Pizzeria in east Vancouver, or the newly opened WheelHouse Taproom to the north.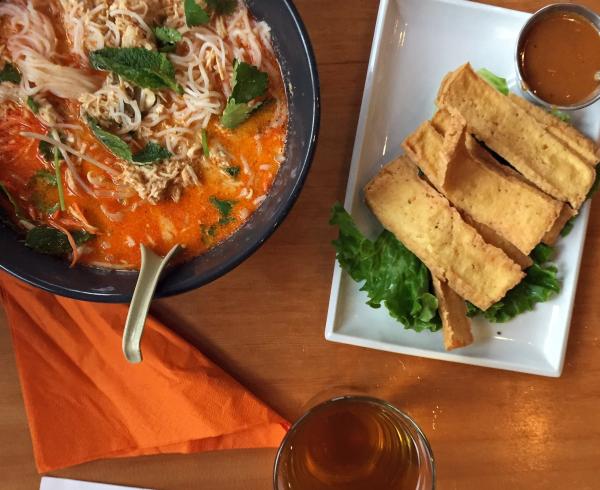 This is just a sampling of the many options offered during the month of October. Find all the special menus on our Dine the Couve page. Bon appétit!