While brunch in Portland is legendary enough to merit its own IFC sketch, brunch on our side of the Columbia is served up with a little more chill, with a lot fewer lines, and an equal amount of delicious. You won't find two-hour wait times, but you will find your fill of Benedicts, liege-waffles, mimosas, and of course, bacon.
Wondering where to start? Grab your brunch buddies, choose your craving, and read on for some of the best spots to grab a mid-morning (or, let's be honest, mid-afternoon) bite this weekend.
Taking in the Views
Whether you're visiting the Waterfront for the first time or it's your new favorite hang, the Grant Street Pier, front row seats to the Columbia River, and first class views of Mount Hood never disappoint. Take in the sights while you nosh on brunch at Wildfin American Grill, where you'll find the crowd favorite Bloody Mary Bar alongside classic brunch faves like bread pudding French toast and eggs Benedict.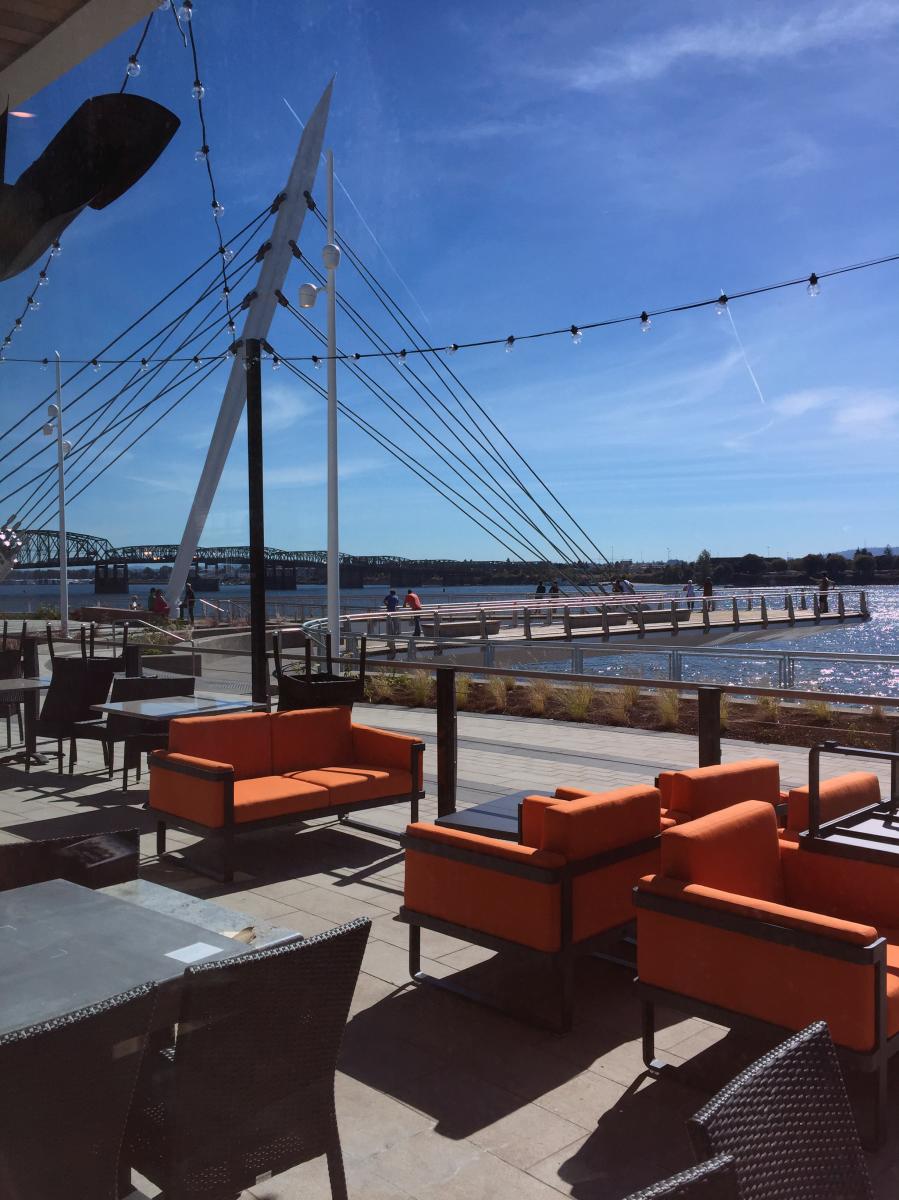 Right across the way, Twigs Bistro and Martini Bar serves up an enticing mimosa flight, creative scrambles, and Croque Madames with equally breathtaking riverfront views.
Sweet Tooth
Craving something sugary? Syrup Trap on Main Street is sure to satiate with crafty confections like the "Leslie Knope" (served up with organic strawberries, whipped cream, and a wink to Parks and Recreation fans) or the "Mojo Jojo"— featuring Nutella, organic bananas and whipped cream. The city's first Liege waffle + coffee shop has savory fans covered as well, with waffles featuring ingredients like Havarti, bacon, and honey maple turkey. Pro tip: If you're spending a day in east Clark County, get your waffle brunch on at Hello Waffle Cart in Camas.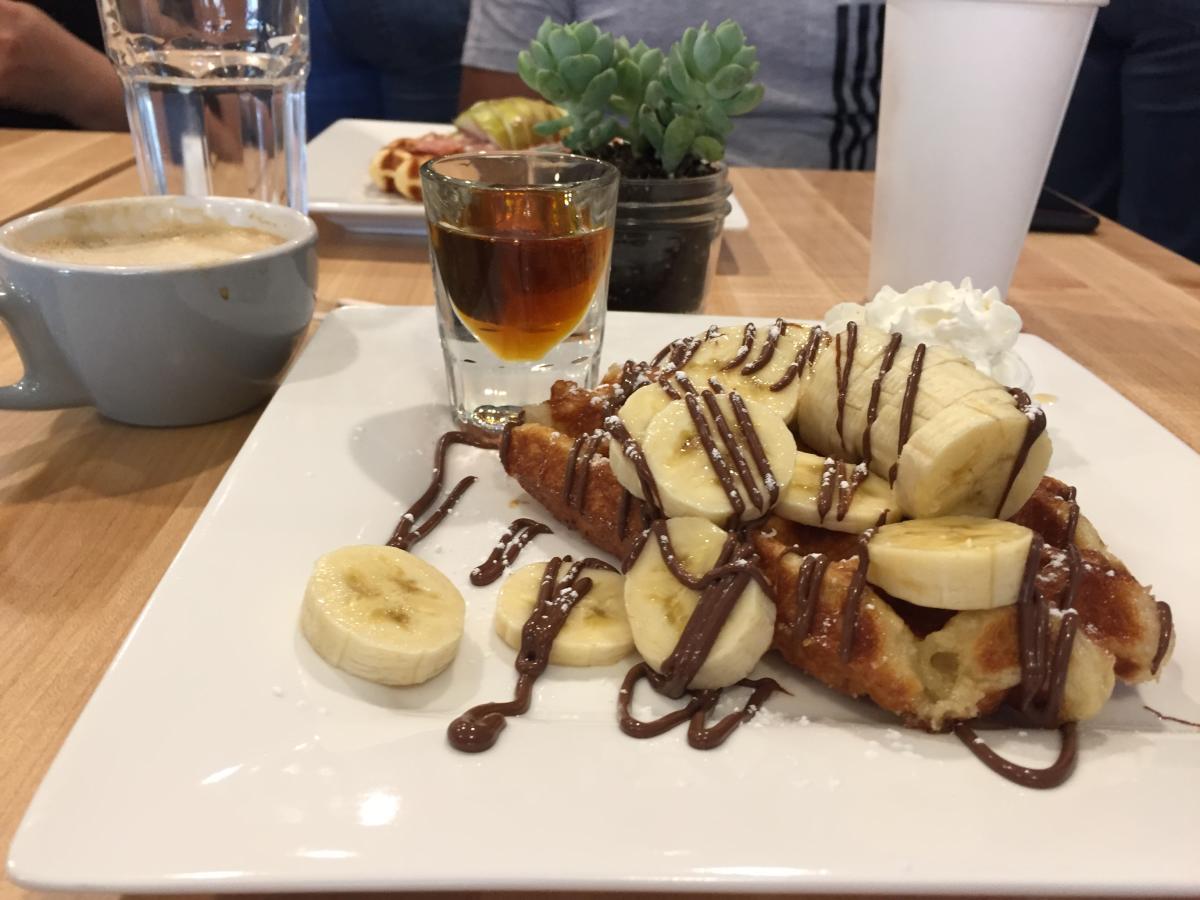 If fluffy golden hot pancakes are more your jam, head over to Breakfast at Valerie's for some jumbo ones, or try out Dulin's Café in Uptown Village for whole grain cakes on an Irish inspired menu.
Bubbles
Ah, mimosas! The delightfully fruity, boozy little cocktails that separate a regular old breakfast from a true brunch. When you want to build your brunch around your beverages, head down to classic favorite Warehouse '23, a restaurant inspired by the historic waterfront, and enjoy bubbles with every bite.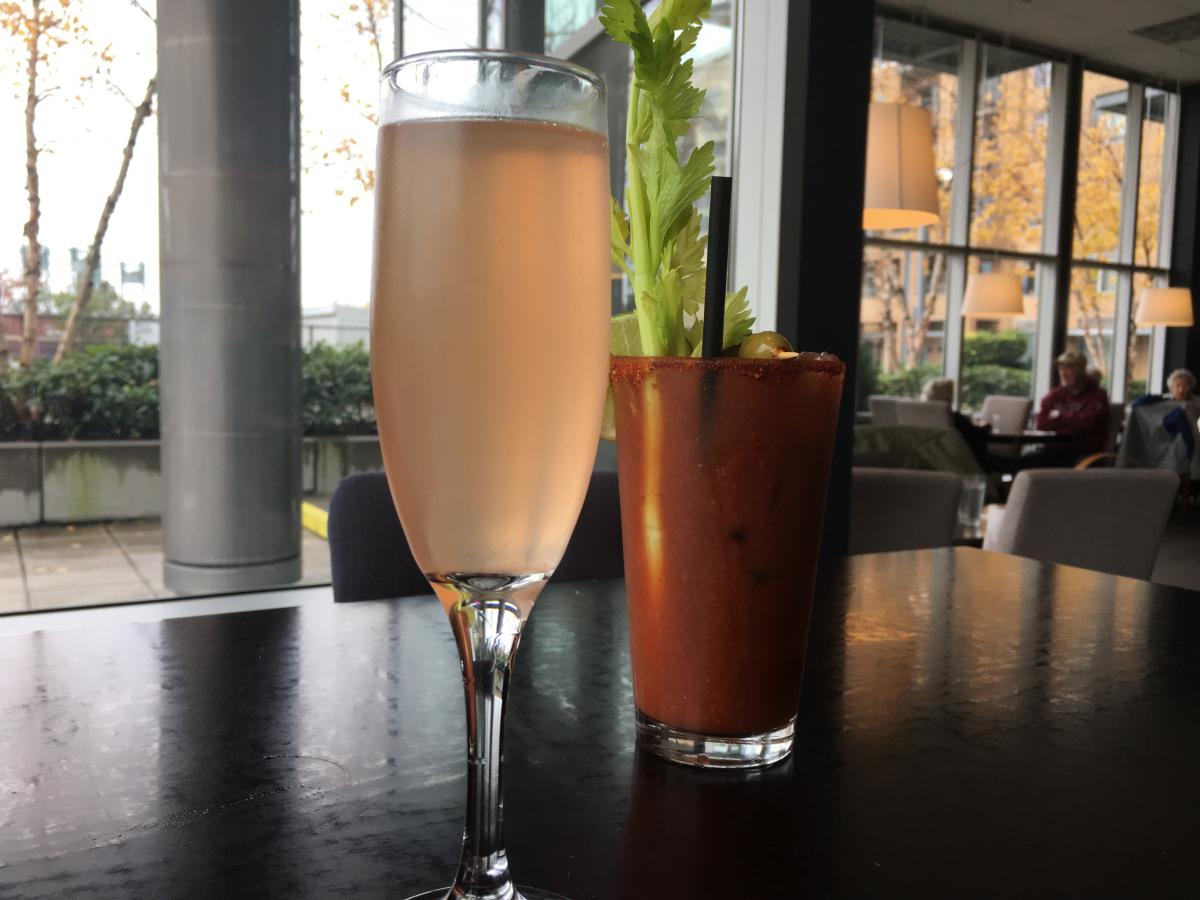 Fresh and Healthy
Ready to fuel up the healthy way for a day of adventure? The Mighty Bowl, a Vancouver grown cart turned downtown brick-and-mortar, serves up fresh and filling acai bowls, tasty toasts, and an array of smoothies, juices, and wellness shots.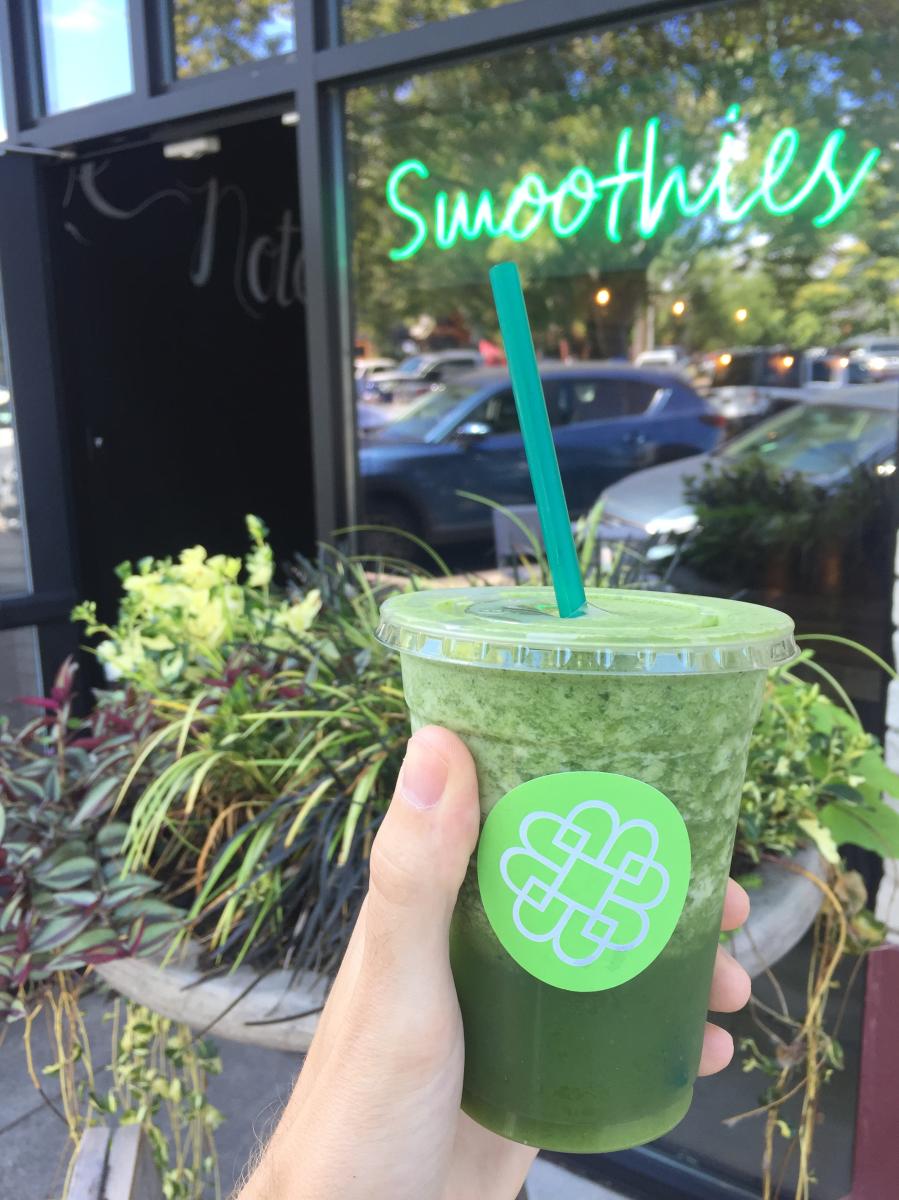 Just a few blocks away, Be Well Juice Bar offers "extra thick" smoothies served in bowls, hot dishes, and a variety of avocado infused foods ready to be photographed.
Traditional
Looking for just a good, classic brunch meal? Check out Eatery at the Grant House, where you'll find breakfast sandwiches, country fried steaks, and hashes served in a historic home on Officers Row.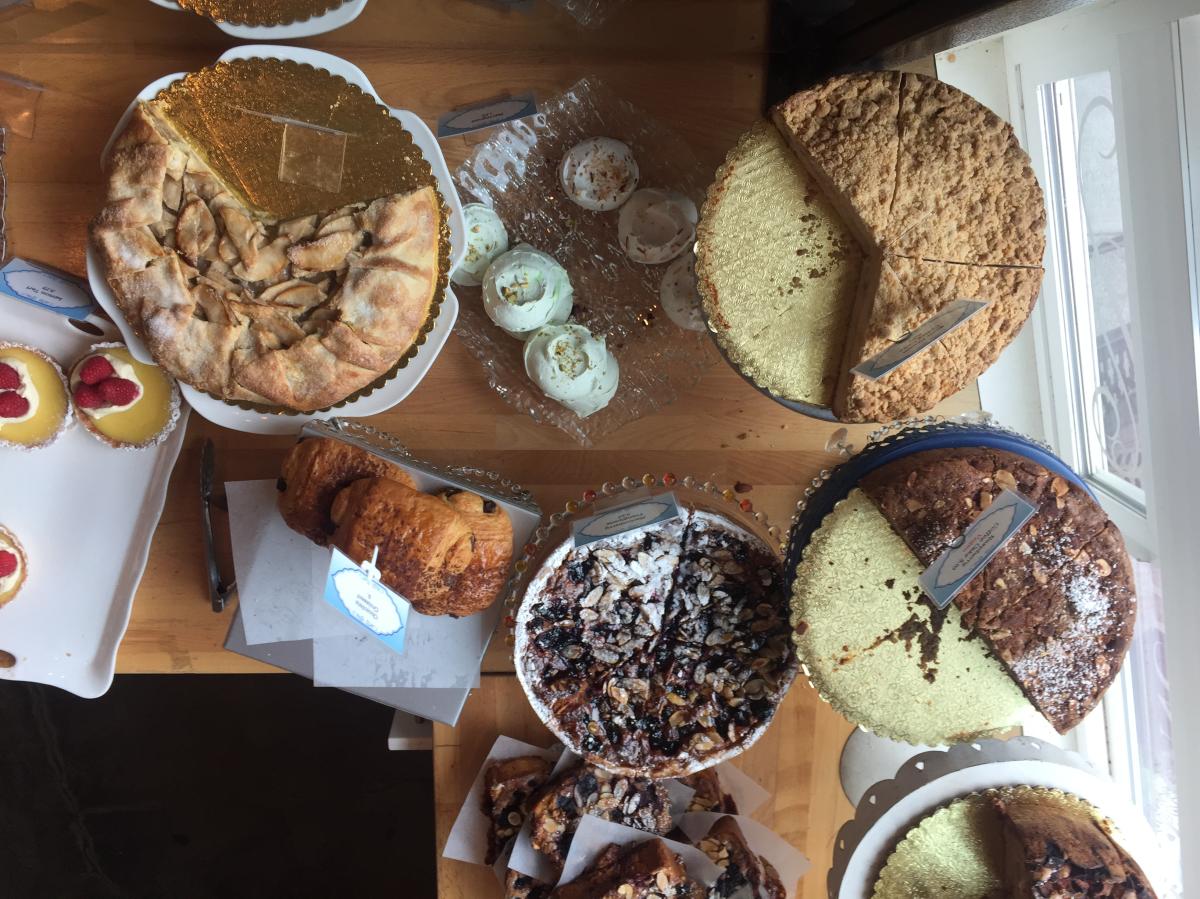 For a modern backdrop with just as many classic favorites, head to Bleu Door Bakery for seasonally updated classics like biscuits and gravy, quiches, and Benedicts, with veggie and vegan options for those with special dietary needs. 
Find more bakery and coffee hotspots on our website here.