Whether it's another mid-week #WineWednesday or a sunny weekend getaway with your partner, let your drink of choice for the occasion guide you to the perfect spot on Vancouver's waterfront. Located on Waterfront Way and Columbia River Drive, it's pretty clear what they have in common⁠—these riverfront restaurants have top-notch views to go along with your local craft beverage or refreshing spritzer. Start at one end and make your way to other (maybe not all in one day) to experience waterfront dining (and imbibing) at its best—all within a two-mile stretch.
WASHINGTON WINE
The westernmost river-facing establishment is Maryhill Winery's nearly 5,000-square-foot tasting room. Hailing from the Columbia River Gorge, this accoladed winery was just named the 2019 Winemaker of the Year at the annual Indy International Wine Competition (in addition to bringing home 61 medals). During the warmer months, sip a Proprietor's Reserve Rosé on the patio or cozy up in chillier temps with a Cabernet Franc at the circa 1885 wood-crafted Brunswick bar. Pair your glass of wine with a charcuterie board or seafood side dish.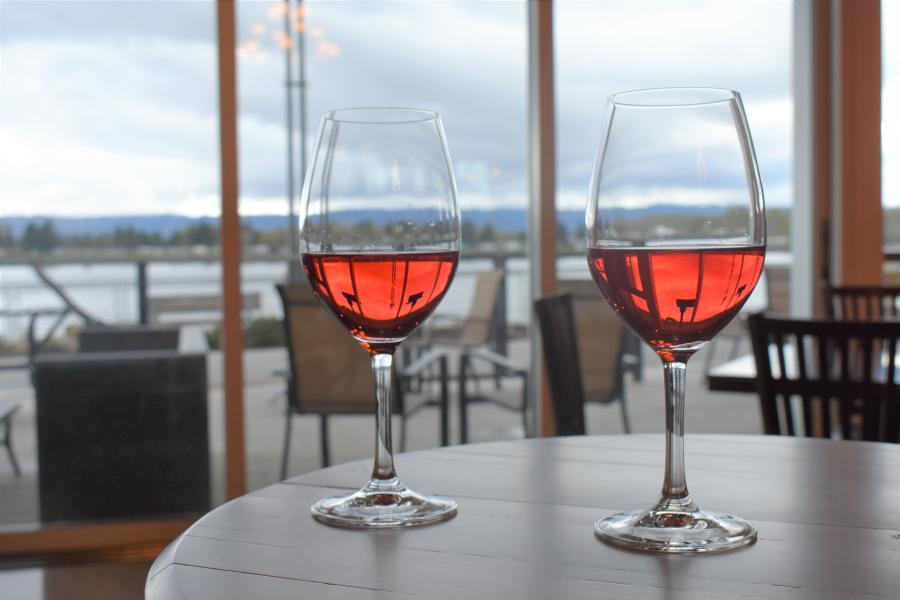 MARTINI PROS
If the name didn't already have you sold, take a peek at the bifold drink menu at Twigs Bistro & Martini Bar to find a couple pages worth of unique martini creations. Or stick with the classic original—extra dry with two olives please! These and other signature cocktails are $2 off during happy hour, paired nicely with flatbreads and sliders perfect for sharing. The dinner menu has a little bit of everything from casual fare to upscale meats (think: bison burgers and roasted lamb sandwiches). Choose a table on the patio during a nice day with direct views of the Grant Street Pier. Your pup can join too!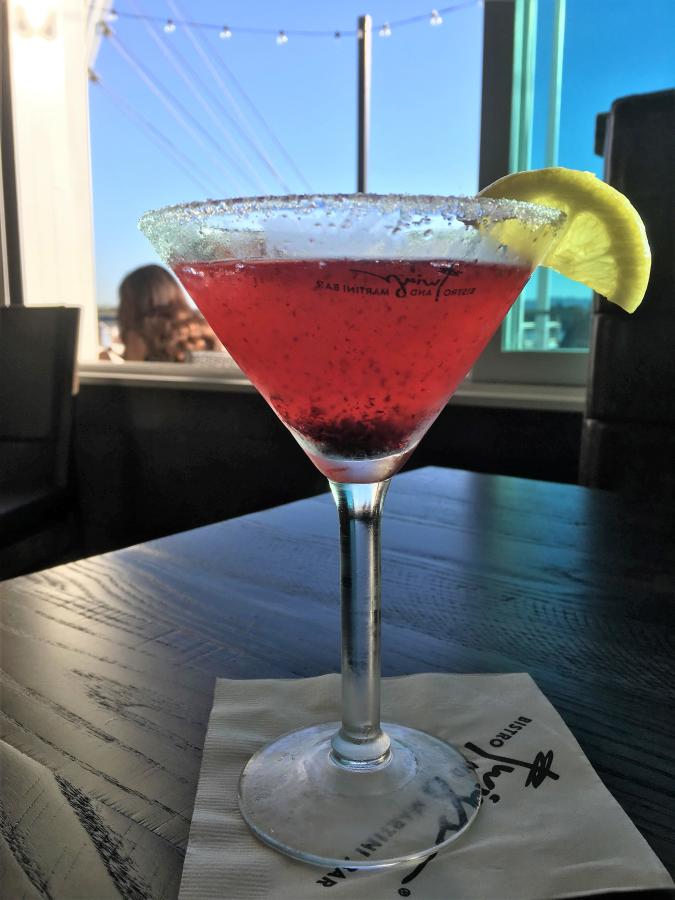 CRAFT COCKTAILS
WildFin American Grill's crafty cocktails use unique ingredients, like balsamic glaze (don't knock it until you try it), Angostura bitters, and ruby red grapefruit juice. Non-alcoholic refreshers, like Blackberry Basil Lemonade (also available at The Daily Catch walk-up window) and a Cucumber Cooler with ginger beer, are perfect on a hot day. WildFin partners with Washington wineries and local breweries, in addition to Northwest farms to bring the freshest seafood and produce to the table. Floor-to-ceiling windows make you feel like you're dining with the 75-foot-tall mast of the Grant Street Pier just steps away.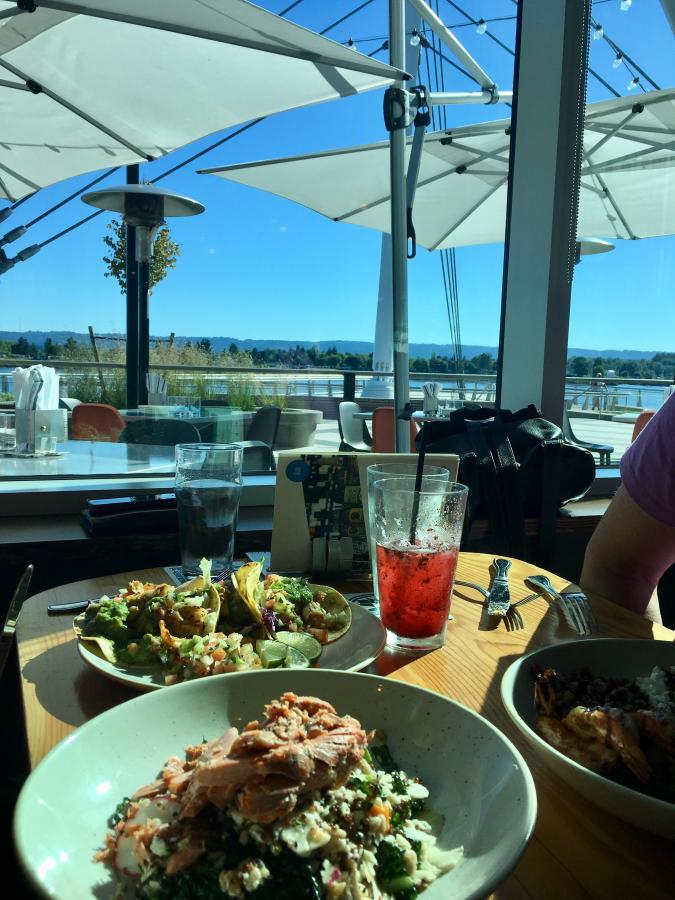 BRUNCH BEAST
When a make-your-own mimosa and Bloody Mary bar is on the menu, heading to Warehouse '23 for brunch is a no-brainer! On Sundays only, mix your champagne with fruits and juices, or go extra-extravagant on the vodka-infused tomato juice classic with savory adornments. Feeling like you're sailing into the Columbia River on an old tall-mast ship, try the eggs benedict with slab bacon or the fresh-baked brioche French toast. Lunch items and sweets are also available during brunch hours.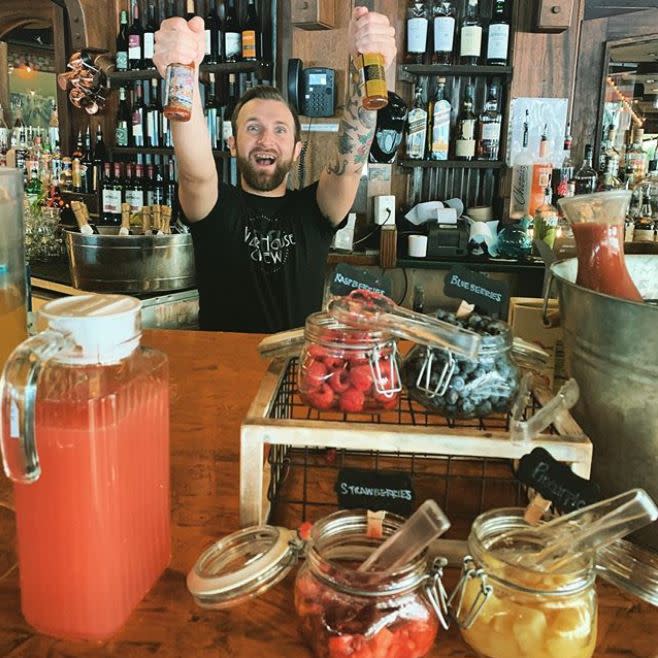 MARG MADNESS
Continue east to the other side of the Interstate Bridge to find oldies but goodies. With nearly a dozen margaritas on the menu, it's a tough choice at Who Song & Larry's Restaurant & Cantina, which has been a Vancouver waterfront stalwart for 40 years. The spicy mango and the 24-ounce mariposa—named for its butterfly-like transformative features—are stand-outs for pairing with flame-grilled fajitas or sizzling enchiladas. Grab a seat on the patio located over the water.
PNW BREWS
Tied for second most-veteran at the Vancouver waterfront, McMenamins on the Columbia was the brewpub chain's first establishment in Washington State (the count is up to nine now). Watch sailboats float by from the patio, or from just inside the accordion-style windows that open to the outdoors. Try a classic McMenamins-brewed Hammerhead Ale or the fruitier raspberry-infused Ruby Ale alongside some beer-battered fish and chips or Captain Neon (a nickname of the founder) bleu cheese and bacon burger.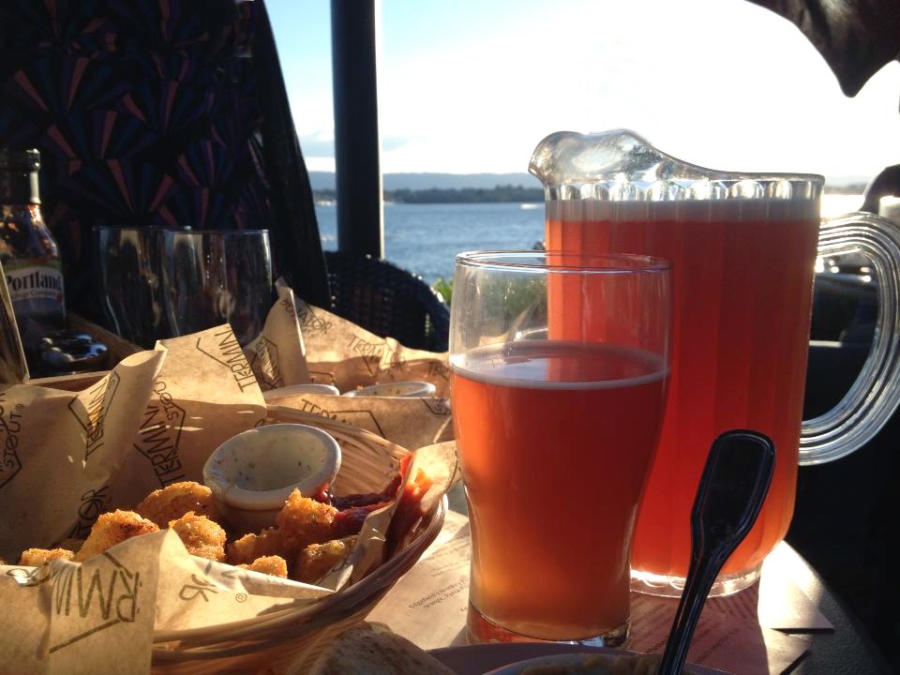 HAPPY HOUR HANGOUT
Also putting down roots in 1995, Beaches Restaurant & Bar puts your mind at ease and your watch on island time. Locals will tell you Beaches has one of the best happy hours in town with discounted Asian-inspired appetizers, the must-have Beach House Salad, and colorful taquitos. Start with the daily special cocktail any day of the week beginning at 3 p.m.
ADDED BONUS: WHISKEY
It may not be right on the river, but Stack 571 brings an expansive list of whiskeys to the waterfront and you can see the Columbia River from the patio. With more than 100 varieties, this burger and bourbon connoisseur even has a Whiskey Passport Program to taste the world one whiskey at a time. Extra perk: They infuse milkshakes with whiskey for a boozy treat.