If you're new to Vancouver USA, you may hear locals casually dropping reference to a mysterious entity known only as "The Couve."
What could it be, you wonder—a local hangout? A delicious French breakfast pastry? A secret society accessible only via speakeasy?
Let us solve this riddle for you: The Couve (rhymes with 'move') is a nickname for Vancouver. Unlike many nicknames though, the history and character go beyond mere nomenclature substitution and represent a newly embraced identity.
Origin Stories
An abbreviated form of Vancouver (and alternatively stylized as The 'Couv), The Couve surfaced on the scene in the early dawn of the new millennium—aka 2002. In that year, the first recorded usage of the term appeared in that all-knowing source of internet wisdom, Urban Dictionary.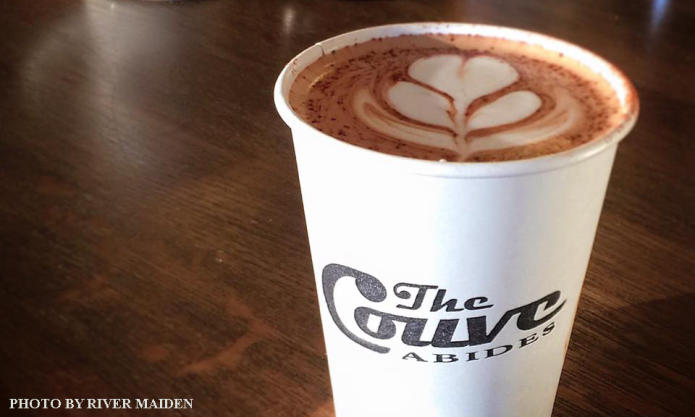 While some locals viewed the new nickname as an insulting truncation intended to marginalize Vancouver's position in the Northwest (Yes, we are located directly next to Portland. Yes, we do share our name with a larger city to the North), a few visionaries embraced the term for its distinct character. River Maiden Artisan Coffee, a beloved purveyor of caffeine with a focus on community, notably picked up The Couve flag and let it fly freely by using movie-inspired branding on merchandise and menu items. Some of the most popular adaptions include "The Couve Abides" (a riff on The Big Lebowski) and Couvies Never Say Die (just for fans of The Goonies).
Over time, others followed suit, embracing The Couve's ability to provide community members and visitors alike with a unique sense of place that could not be confused with Vancouver BC or Portland. The Couve Cycle offers tours of downtown breweries and attractions, while the longstanding tradition of cruising down Main Street to show off your ride is now titled Cruise the Couve. Local events have adopted the moniker, like Final Draft Taphouse's reoccurring "Couve Brew Bevy" or our annual dining month, Dine the Couve.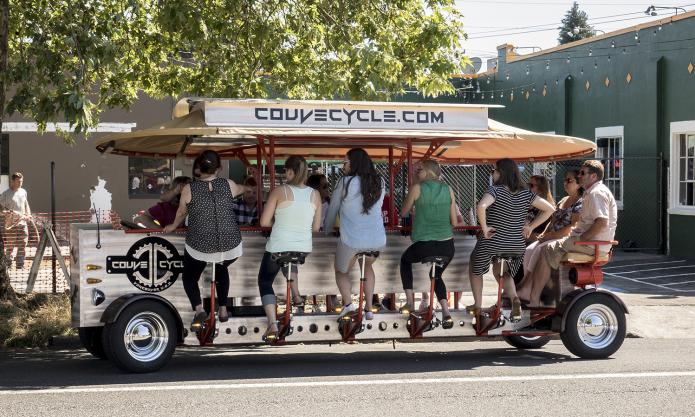 The Couve Is…
But what does The Couve actually mean?
It means an undeniable sense of community in a destination that is as culturally vibrant as it is naturally diverse. The Couve is casual, personable, and original. It looks like summer festivals in the park, carefree sailboats on the Columbia, and quirky art throughout the city. Its roots are in history, but its vision is future-facing—like a new waterfront and a recently designated international district.
We pride ourselves on being the original Vancouver. We are home to the West's oldest living apple tree, the birthplace of Willie Nelson's music career, and a National Park site in our downtown. We revel in our small city luxuries (think: free weekend parking downtown, uncrowded pathways, and homey bakeries), while embracing our urban sensibilities (think: a thriving brew scene, a world-class library, and late-night eats). We don't try to be the hippest city around, even if the New York Post may disagree.  
If you ask us though—and we're not ones to brag—we'd say The Couve is pretty cool.