If you know Vancouver, Washington (no, not the Canadian city that was incorporated 29 years after and named after the same sea captain) then you're likely aware that our city's roots run deep at Fort Vancouver. While the Fort is perhaps the most obvious site to discover Vancouver's history (and well worth the trip), other more subtle features of the city hold old-timey truths about how this place came to be.
Hidden Hints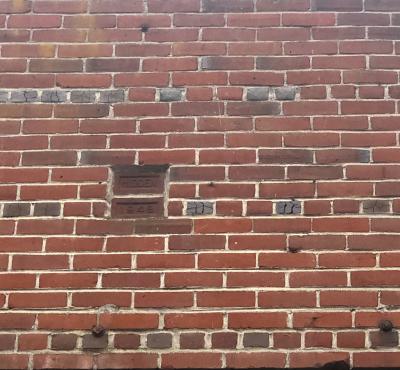 When walking the streets of downtown, keep an eye out for rosy brick buildings that stand tall and tell a story. The Hidden Brick Company, established in 1871 by Lowell Hidden on the corner of 15th and Main (where the appropriately-named Brickhouse Bar & Grill has operated since 2009), made an estimated 60 million rectangular clay blocks that can be seen at some of Vancouver's architectural wonders: The Providence Academy, St. James Proto-Cathedral, and the Clark County Historical Museum, to name a few. Two Hidden family homes are located on W 13th St., and if you look extra close you may even find a brick with "Hidden" spelled out on it (like on the east side of the parking lot at Urban Barnhouse).
Don't Mess with Esther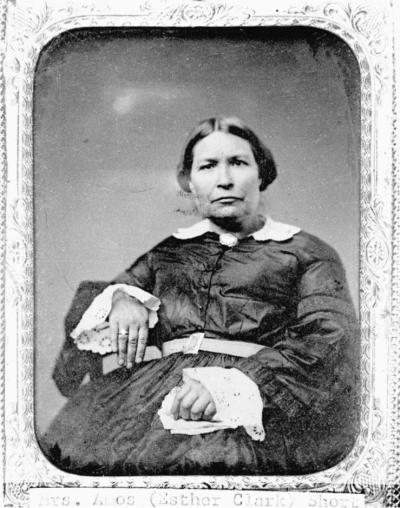 Esther Short Park is a five-acre gathering place in the middle of downtown, known to be the oldest public square in Washington state. Buzzing with activity year-round, particularly in the summer with weekly festivals and concerts, the park is named after a special woman with a confident tale. Settling near Fort Vancouver in 1847, Esther and her family (a husband and eight children) found themselves in a conflict with Hudson's Bay Company British officials, who were overseeing the land for its owner. Upon repeated attempts to remove the family from the area, Esther (while her husband was facing charges in court) knocked over a French-Canadian Lieutenant with a swift slap to the face. She stood her ground, won her challenge, and the land remains an important part of the Vancouver community.
Statuesque Symbols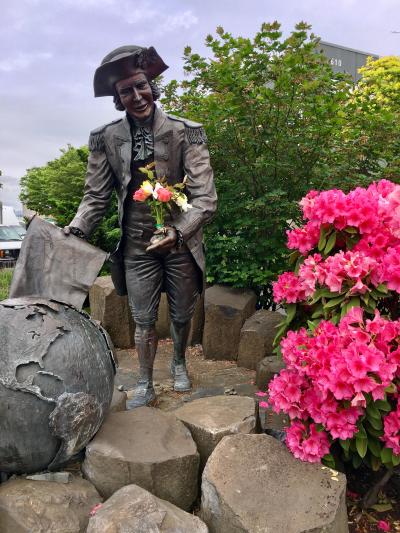 While public art pieces like an oversized tentacle protruding from a manhole in Uptown don't hold much historical significance (although, pretty cool to look at), some of the statues seen around town symbolize the beginnings of Vancouver. Find Ilchee, meaning "Moon Woman," overlooking the Columbia River on the Waterfront Renaissance Trail, honoring the Chinook people who lived on the river for thousands of years. Although Captain George Vancouver never stepped foot in the territory, our namesake pioneer stands nine feet tall at the intersection of 6th and Esther Street with a map and globe. Also along the waterfront trail, Wendy Rose (or Wendy the Welder, Rosie the Riveter's generic companion) is headed to work at the Vancouver Kaiser shipyards during WWII, representing the women who took on traditional "man's" work during the wartime labor shortage.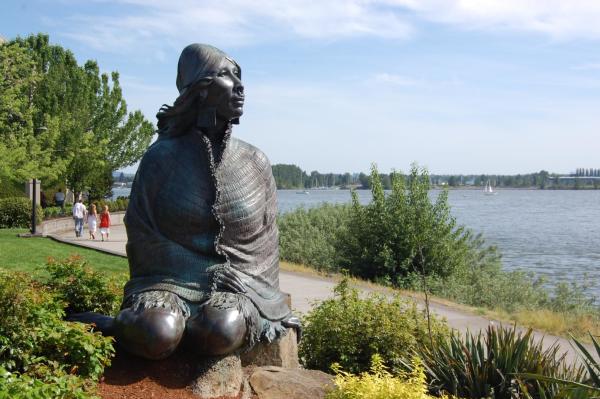 Learn more about Vancouver's history, and plan your visit to Fort Vancouver National Historic Site with this guide on what to do, where to eat, and where to stay. A downtown walking map will help you get around to these historical treasures.