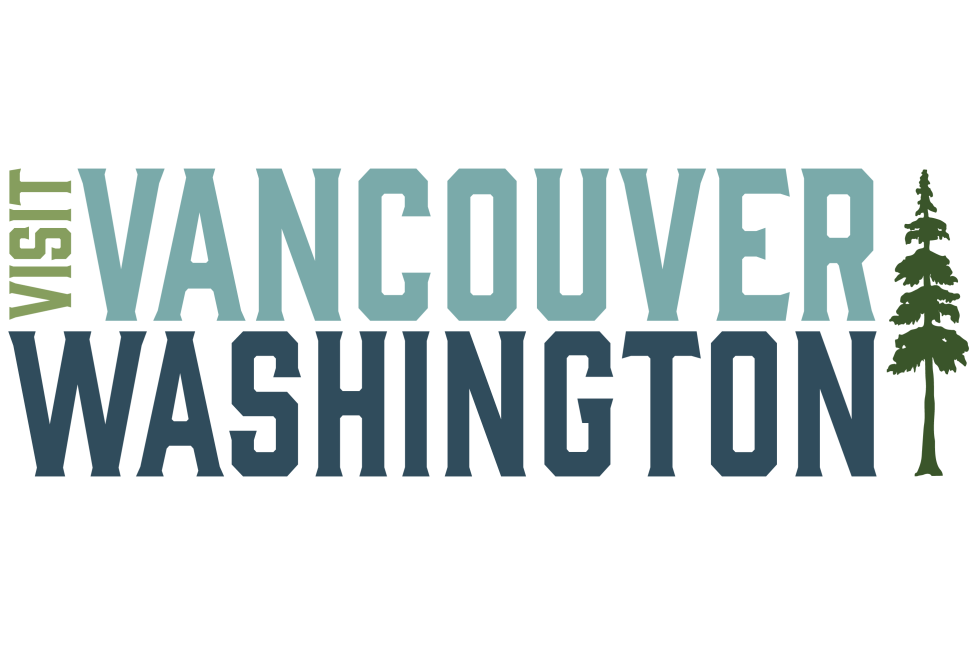 NEWLY REDESIGNED BRAND PROMOTES TRAVEL TO VANCOUVER, WASH.
Refreshed visual identity represents Vancouver, WA as an exceptional Pacific Northwest destination
VANCOUVER, Wash. — Visit Vancouver exchanges the "USA" for "WA," proudly unveiling its new name, logo, and modernized brand that boasts a vibrant Pacific Northwest concept and connects the diverse aspects of the destination.
"Vancouver is really emerging as a desirable place to visit, and it is becoming more recognized beyond the labels of 'Portland's bedroom community' or being lost in Seattle's shadow," said Erica Lindemann, Director of Marketing for Visit Vancouver WA. "Our destination has transformed quite drastically in the last five years, and it was time that we renovated our decade-old brand to match what our city and region is now."
While all the design work was completed in-house by Art Director Taylor Pulsipher, the process was guided by research, including focus groups, surveys, and brainstorming sessions, by JayRay, a marketing consulting company based in Tacoma, Wash. The collection of consumer and community insights influenced every decision in the design process, and core messaging of the new brand.
"JayRay found that visitors and residents used words like 'growing', 'friendly', and 'historic' most often to describe Vancouver, with the waterfront and Fort Vancouver being the most mentioned attractions," Pulsipher said. "These findings influenced the diverse and vibrant color palette that represents our culture and rich history, and fonts that are vintage-inspired yet stable with open letterforms portraying the welcoming feeling of the Vancouver community. As much as we wanted to look to the future, we couldn't forget about the past, and we knew we needed to focus on the aspects of the city that will always be true."
The dichotomous nature of the destination can be explored through two new videos, shot and produced by a local company, Harter Creative, as well as advertising campaigns centered around taglines like "close to everything, far from typical" and "north of weird, south of Sound" that geographically places Vancouver in Washington state. The primary green and blue colors also situate the city between the curves of the Columbia River and the forests and mountains.
"We will always need to separate ourselves from Vancouver B.C. and stand out from the nearby large cities, but we are confident in what our destination has to offer leisure travelers and meeting planners," said Cliff Myers, President & CEO of Visit Vancouver WA. "Vancouver, and the surrounding Clark County area, is on a great trajectory for expanded tourism, aiding in the economic vitality of the city."
The destination marketing organization's (DMO) new visual identity also includes an updated website with fresh colors that originated from tones seen while exploring southwest Washington and a slightly different URL (www.VisitVancouverWA.com).
How to interact with the new brand:
A local scavenger hunt allows people to explore the places that make Vancouver stand out as a unique destination with a mobile-friendly pass. Players can download the pass and start exploring the city while answering trivia questions along the way.

Affectionately dubbed "Brewcouver" by the local community, Visit Vancouver WA leaned into the concept by collaborating with local breweries. Patrons can find select brews inspired by Vancouver at participating locations and collect a free branded koozie. Each participating brewery has 50 koozies to hand out for each Couve-titled pint or can purchased.

Follow along on social media for more giveaways and use the hashtag #DiscoverVanWA for a chance to get your photo featured on our page.
To learn more about Visit Vancouver WA's new brand, find all the mentioned elements on our website at www.VisitVancouverWA.com/vvw.
About Visit Vancouver WA
Visit Vancouver WA is the official destination marketing organization (DMO) for Vancouver and the surrounding Clark County, Washington. The nonprofit competitively markets the region as a place to visit for leisure, a venue for sports events, and a destination for meetings, conventions, and group travel. The organization's primary mission is to increase visitor spending in the area to support and encourage economic growth and vitality to Vancouver, Washington's valued local community. For more information call 360-750-1553 or visit www.VisitVancouverWA.com.
###