The history of wine in Vancouver is as old as the establishment of the city—in fact, wine grapes were grown at the original outpost of Fort Vancouver and then transported to Yakima Valley, beginning the wine region in that area. While the Willamette Valley to our south is known for their exceptional Pinot Noirs, Southwest Washington wine stands out in its variety, with everything from Rosés to Cab Francs rounding out tasting flights.
In recent years, Vancouver's wine tasting scene has blossomed anew. From a handful of pioneers to new wineries announcing Waterfront locations by the week, downtown Vancouver has quickly transformed into a wine lovers paradise. Explore our downtown wine trail and savor the taste of Southwest Washington wine right in the heart of the city.
Begin in Uptown Village and work your way down to the new Vancouver Waterfront to taste the bounty. Great news—most of these wineries are about a five-minute walk from each other!
Cellar 55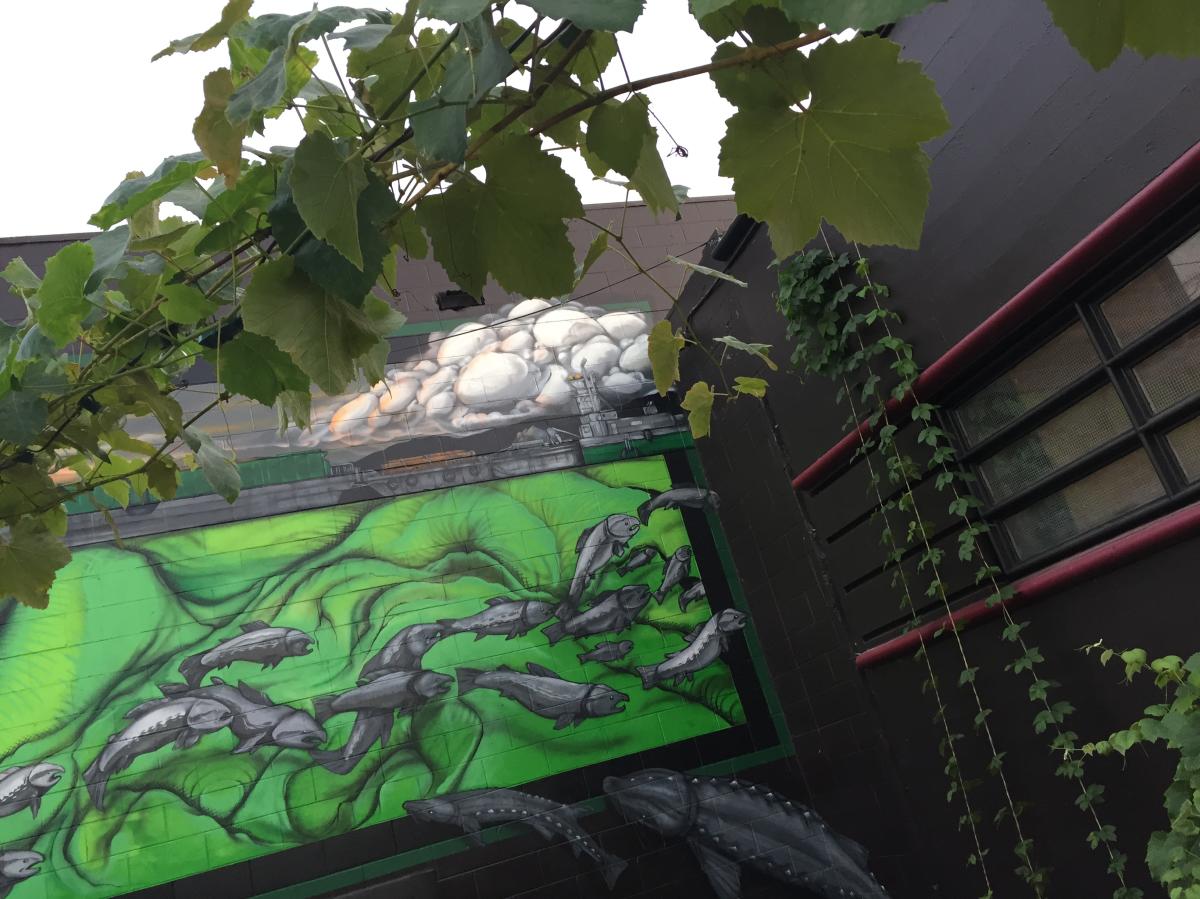 At the crux of uptown and downtown, Cellar 55's cozy tasting room offers the ideal space to sip wine at any time of year. During the warmer months, their lovely patio offers a calming urban escape. If the temps are a bit chillier, the hip, inviting interior offers a cozy wine getaway. The cooperative tasting room serves up wine from Walla Walla and Eastern Washington, and you can even build your own meat and cheese plate to accompany from their menu.
Burnt Bridge Cellars
Located in a converted 30s era auto garage in downtown Vancouver, Burnt Bridge (named for the creek that runs through the heart of the city, popular with runners and casual outdoor enthusiasts alike) specializes in small-batch wines all made from hand-picked grapes. This made-by-hand process carries through every step of the wines served, including the bottles, which are hand-filled, hand-corked, and hand-labeled. Burnt Bridge also frequently hosts live musicians on Friday and Saturday evenings for those looking for a bit of entertainment to accompany their flights.
Niche Wine Bar
In addition to a full roster of wines by the glass, half glass, and bottle, Niche has a well-rounded food menu to satisfy your cravings. If you've been following the trail chronologically, it's about time for a snack, so cozy up to the bar with an Alsatian tarte flambee, a pizza-like treat with origins in Northern France of thin pastry dough topped with crème Fraiche, cheese, and other tasty toppings.
Koi Pond Cellars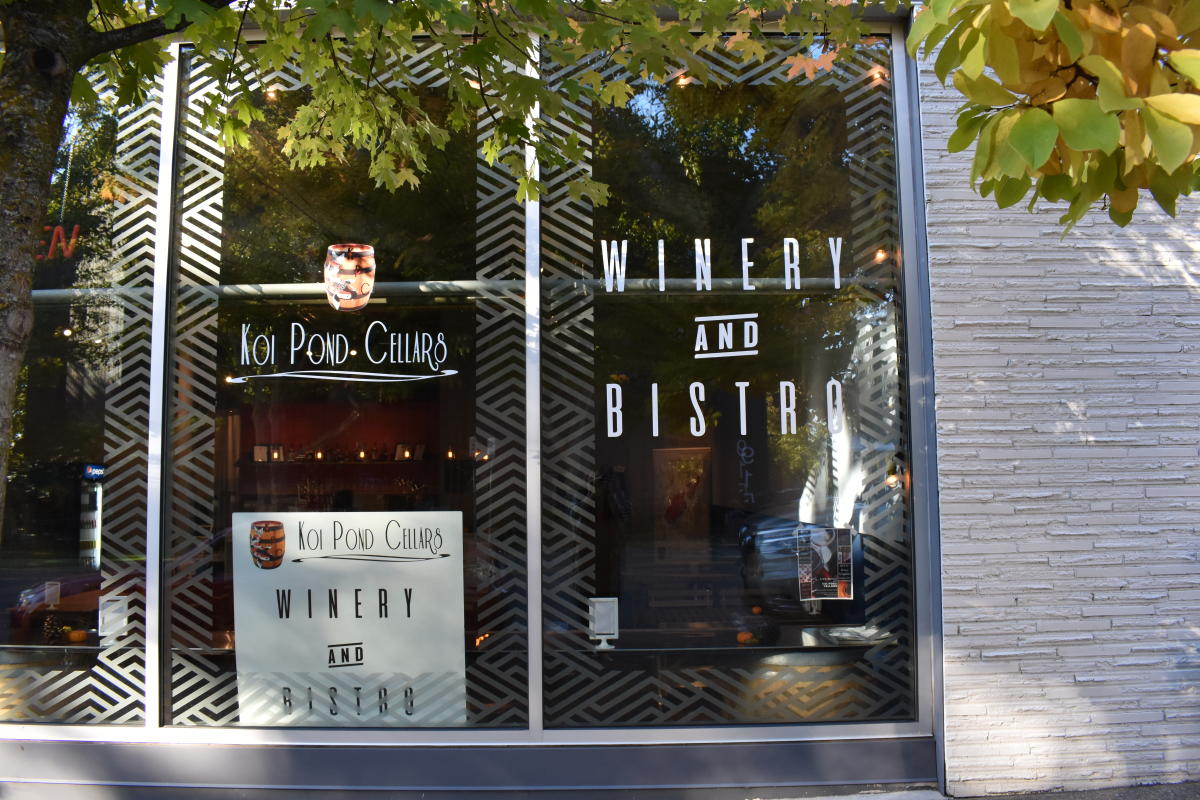 Just around the corner from Niche, Koi Pond Cellars serves up even more wines in a family-owned, friendly bistro atmosphere. Their artistic labels level up to tasty wines for red, white, and rosé lovers alike. While co-founder Wes came from Sonoma and cut his wine teeth in the Willamette Valley, their wines are primarily sourced from the Columbia Valley AVA, a wine region that extends the Columbia River Plateau through central and southern Washington and winds down into Oregon. 
SuLei Cellars
Jaunt back over to Main Street and head towards Esther Short Park to discover one of Vancouver's newest wine additions. The new tasting room from Walla Walla winemaker SuLei brings the bountiful flavors of the agricultural hub to downtown Vancouver. A woman-owned and operated business, SuLei was formed from a true passion for wine. Stop by and experience the flavor of southeast Washington.
Maryhill Winery
While this last winery is just a bit more a trek, we promise it's worth the extra steps! Not only does Maryhill provide unparalleled views of the Columbia River, but it was also named the Washington State Winemaker of the Year in 2018. From their original scenic location in Goldendale in the Columbia River Gorge, Maryhill has expanded to three additional tasting rooms around the state, including the latest (and in our eyes, greatest 😉) location at the Vancouver Waterfront. End your urban wine tour right here and admire the river while you sip on a rich Cab Franc or delight your taste buds on any of the other excellent wines.
*Coming Soon*
While Maryhill is currently the standalone Waterfront winery, you'll soon be able to create a wine tour right along the shores of the Columbia with Naked Winery, Pepper Bridge Winery & Amavi Cellars, Brian Carter Cellars, and Airfield Estates all announcing Waterfront locations.