The Vancouver Waterfront has attracted renowned wineries from all around the state and Pacific Northwest to open tasting rooms along the north shore of the Columbia River, impressing everyone from the casual connoisseur to the enthusiastic oenophile.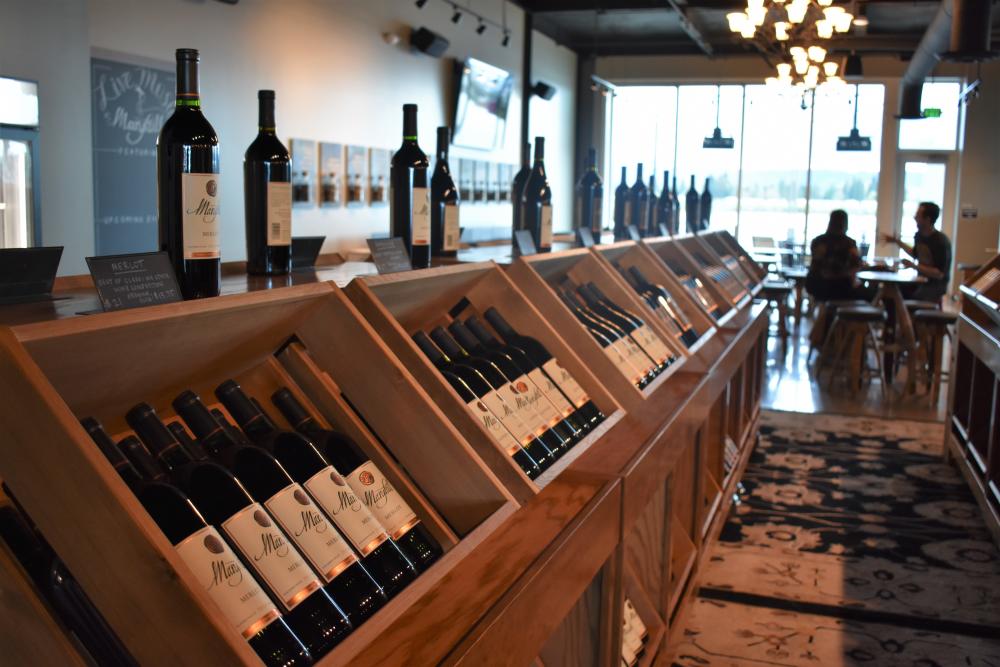 The farthest west and the first to open on the waterfront, 2019 Winemaker of the Year Maryhill Winery is settled into its 5,000-square-foot space with direct views of the water. Sip a Proprietor's Reserve Rosé on the patio with a seafood plate in the warmer months, or cozy up to the circa 1885 wood-crafted Brunswick bar for a Cabernet Franc and gourmet charcuterie board in chillier temps. Maryhill's vineyard and first location is located in the Columbia River Gorge in Goldendale, WA.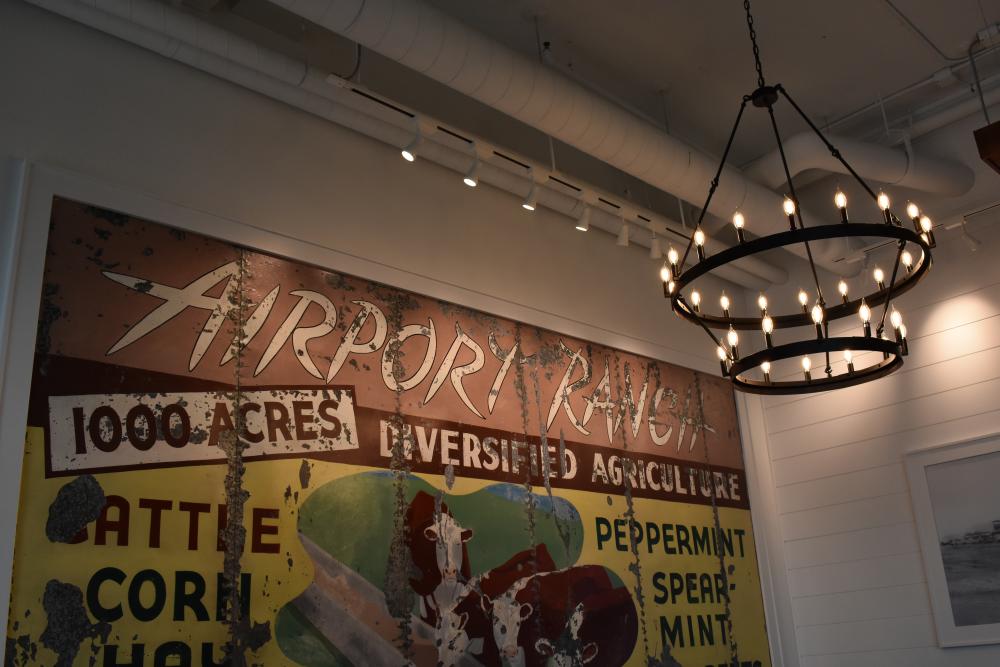 Walk a block east on Waterfront Way (toward the Interstate Bridge) to land at the next tasting room: Airfield Estates. Once a training school for WWII pilots, the four-generation family ranch in the Yakima Valley brings its ties to aviation to Vancouver. Whether it's sitting underneath the antique farm sign and black and white photos of the past, or sipping wines named after vintage aircraft (like Lightning and Dauntless), the rich history and warm hospitality is tangible in every aspect of this stylish spot.
Continue east to the perpendicular Parkway Place to find Brian Carter Cellars. Celebrating its newest location with stylish blue fish-scale tiles, the Woodinville-born winery brings its European-style blends to the Vancouver Waterfront. Pair the flagship "Solesce" (Latin for "sun and essence) with a house made soup or the sole white in the lineup, "Oriana" (Latin for "golden lady"), with a delicious flatbread. This winery is always showcasing the connection between flight and bite.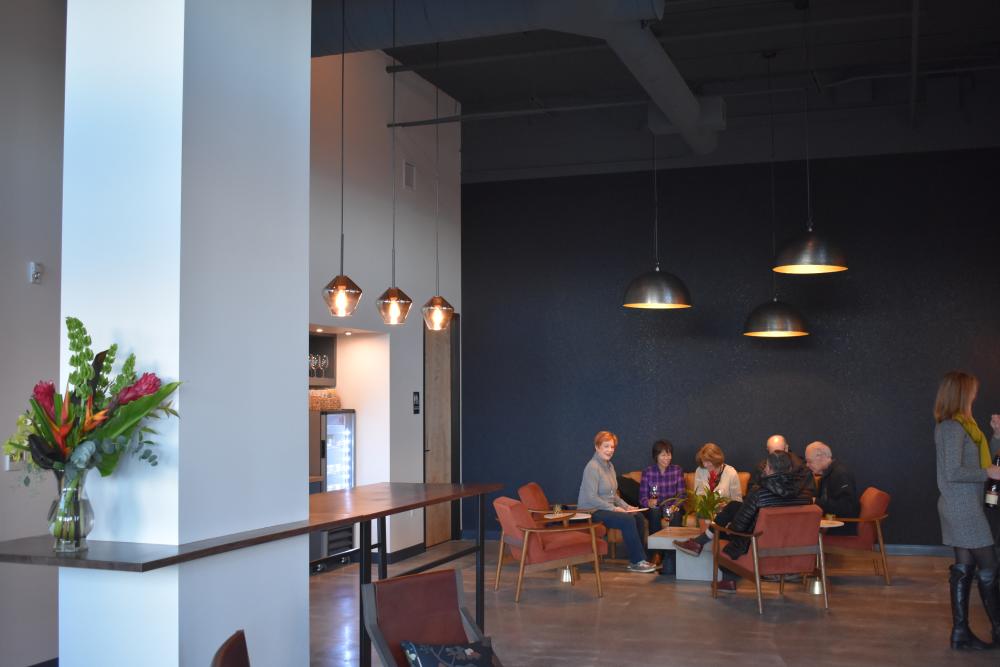 Meander a block away from the water to get to Columbia Way. Located on a corner, Pepper Bridge Winery and Amavi Cellar's shared satellite space brings together three families, two wineries, and 100 percent Walla Walla-grown grapes to create complex, yet balanced, Bordeaux-style wines. Sit back and relax as knowledgeable servers describe the unique features of Amavi's Syrah and Pepper Bridge's Merlot, among others.
Nearly next door, and somewhat new to the Washington wine scene, Valo Cellars is already emerging as top-notch with rave reviews of its lively Chardonnay and Bordeaux varieties. The waterfront tasting room also pours a selection of fearless Massalto wines in its moody, industrial-style space.
And last, but certainly not least, the family-owned Barnard Griffin Winery lives by these three words: quality, consistency, and character. With one of the most experienced winemakers in the state, and originating in Richland, try his signature Rob's Red Blend or a spunky sparkling Albarino titled "Gorge" next to the glowing bar top.
Be on the lookout this fall for Evoke Winery's 2,000-square-foot wine bar to establish itself on the ground floor of Hotel Indigo. Sliding roughly 60 miles downriver and jumping shores, the quippy company (formerly known as Naked Winery) is bringing its playfully suggestive drink titles and spontaneous vibes to Vancouver's shores from Hood River. With wines like Frisky and Booty Call Blush, there is a flavor for any occasion, from an impromptu date night to a Bachelorette celebration.