Looking for a perfect weekend getaway? Go and check out Vancouver (no not the one in Canada) in Washington! Vancouver sits on the Columbia River Gorge, surrounded by beautiful nature, wonderful inclusive shops, and delicious restaurants and breweries. 
Follow along with me as I spend the weekend exploring the area with my best friend and plan your own itinerary either from the options below or visit Visit Vancouver Washington to find other fun activities!
Make sure your first stop in town is at Dandelion Teahouse & Apothecary. On a sunny day, they have an amazing summer selection of iced teas. Or cozy up with a hot teapot if the weather is cold. 
This woman-owned and inclusive shop has some wonderful local and handmade art and other items in the back of the shop. 
We picked a couple iced teas options off their new June tea list, and cozied up on the couches to map out the rest of our weekend!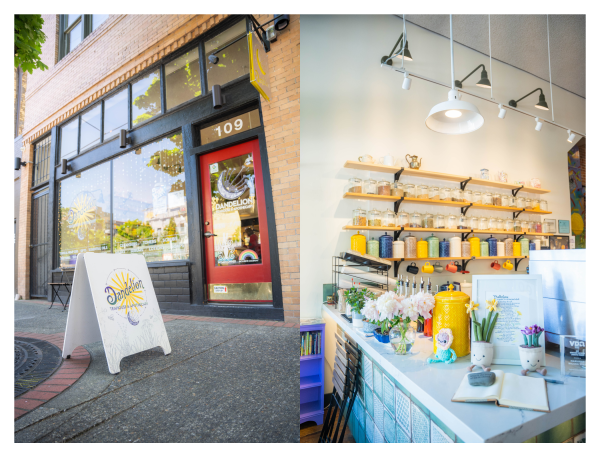 Head down to the Vancouver waterfront for lunch and enjoy a local beer and Detroit style pizza at Ruse Brewing Crust Collective. 
With an outdoor patio perfect for enjoying the sun and river views, I promise you'll enjoy this spot. People watch everyone enjoying their day on the Columbia River and pick from the delicious menu. 
We sipped on a couple of their local ciders and chowed down on a greek style pizza with a tzatziki sauce base that was unique but definitely a 10/10!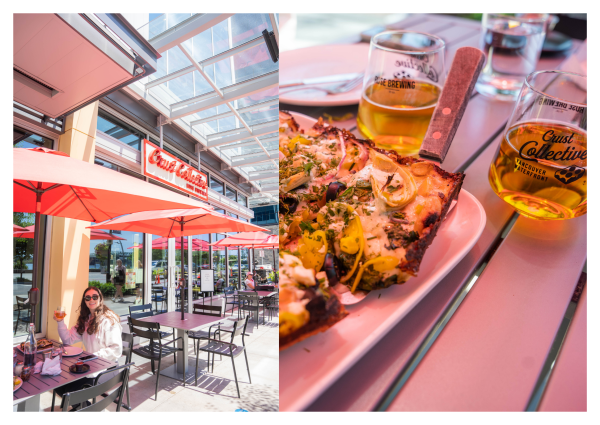 It's rare to have such a warm day in spring here, but we had 70 degrees and sunshine all weekend! It was the perfect day to get out of the city and head along the Columbia River Gorge. Often overlooked, the Washington side boasts some incredible hiking trails and viewpoints going all the way east to White Salmon. 
We made the 40 minute drive out to Beacon Rock, an incredible trail carved in 1912 directly into this old volcanic core. It's a short but steep climb, 1.6 miles round trip, and such a fun time! But if you are scared of heights maybe try the Hamilton or Dog Mountain trails instead.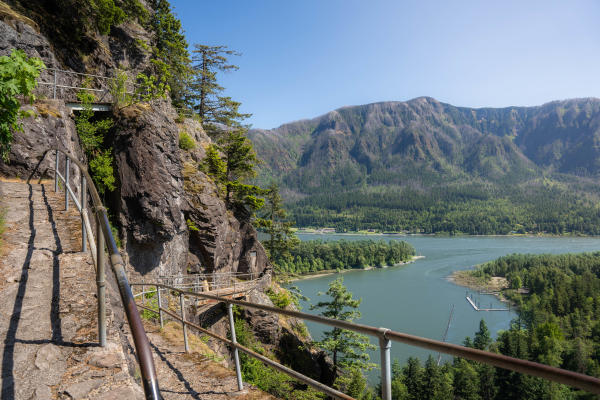 Dinner back in town at Amaro's Table was to die for. The evening started off with the most incredible appetizer, a seared ahi crostini, and some hand crafted cocktails. For the main courses, we chose the scallops from the specials list, and the steak, both beautifully plated and delicious flavors. 
The service was fantastic, and they even brought us a free dessert as we were celebrating our birthdays!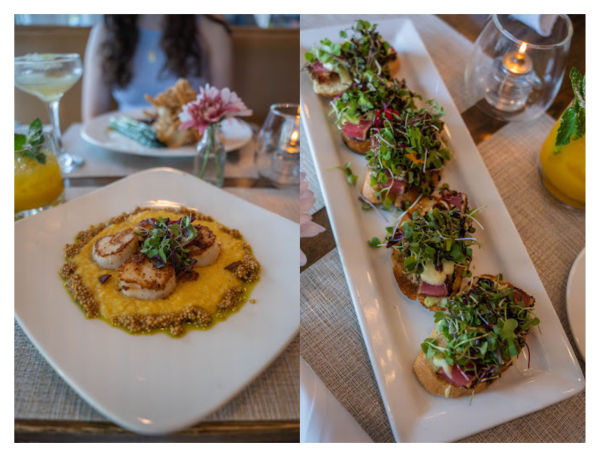 On Saturday we spent the day exploring the Mount St. Helens area! We drove up to the Lava Canyon area and decided to hike to June Lake, a small lake tucked into the south side of the mountain, with a beautiful waterfall. Being early in the hiking season, the trail has some snow on it, but if you are around anytime between June and September except clear trails and gorgeous views. 
We had lunch on the shore and explored the surrounding area. Don't forget to pack out all food, including things that are compostable!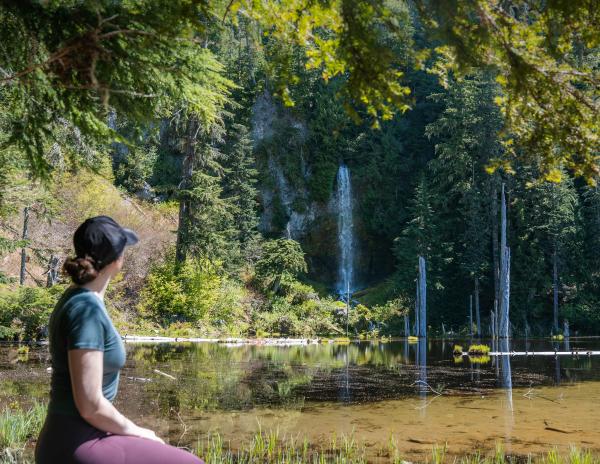 One of the coolest stops near Vancouver is the Ape Lava Caves. This 2 mile long tunnel is a little over an hour drive from Vancouver, but is such a fascinating experience.
Don't forget to bring a jacket: the temperatures in the cave stay around 40 degrees even in summer. Bring a headlamp and spend as long as you want heading exploring the cave in the pitch black. Make sure to clean off your shoes before heading down to protect the bat habitats. Also, certain times of year require reservations so make sure to check ahead and book as needed.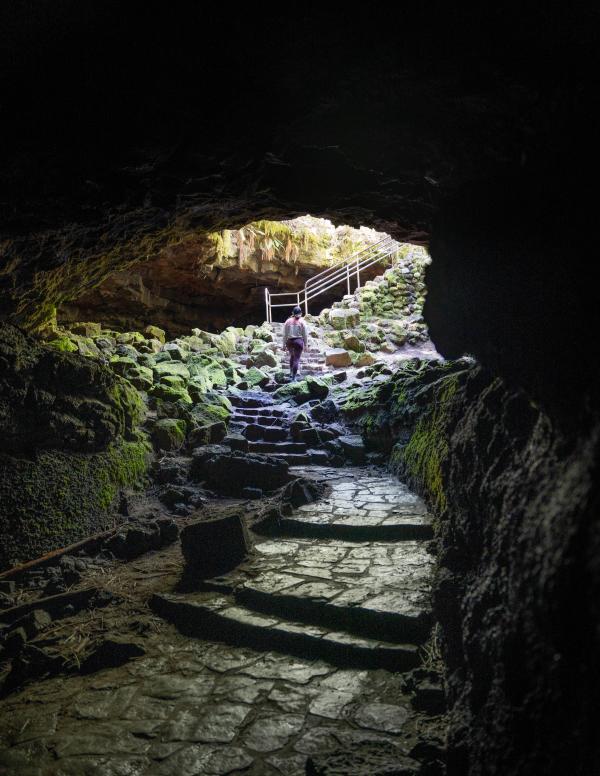 Stop by Grassa at the waterfront in Vancouver, a handcrafted pasta delight! We dined on their local version of Carbonara, and a Rigatoni with a delicious pork ragu. As someone who is in love with Italian cuisine, I was so happy to have found this spot in town. It's casual enough to stop in without having to make a reservation, but the pasta quality is high end! Don't forget to add the garlic bread and one of their signature cocktails!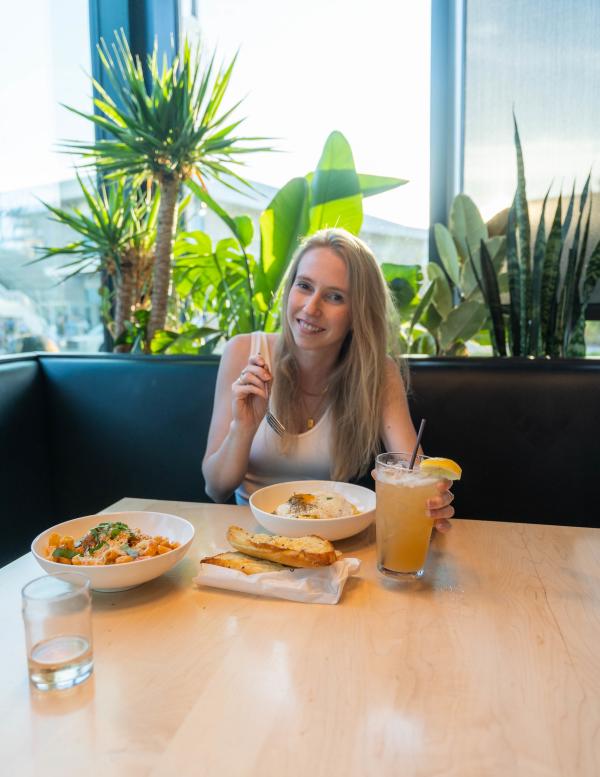 One of my favorite local spots is Moulton Falls. It's kid friendly, and a short walk to get to this stunning view of the bridge. I always feel like I have stepped into a fairytale here. For some more exercise, there are trails all around the area heading up and down along the river. Some people enjoy swimming here in summer but don't forget to check the water levels, temperatures, and the strength of the current. Always swim cautiously!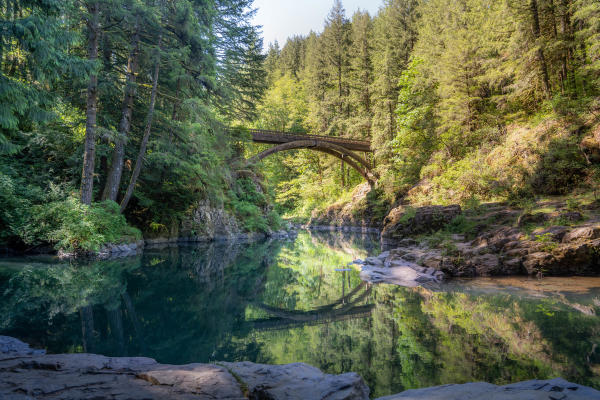 We had such a perfect weekend exploring Vancouver, Washington. It might be a lesser-known destination, but it has so much to offer. I can't wait to come back and explore even more. And being only a few hours from Seattle, it's an easy option to get out of the house and see some of the stunning nature that Washington has to offer!
You can check my recommendations but there's plenty more to discover as you wander the charming town. For more ideas and information head over to Visit Vancouver Washington to plan your own itinerary!