As we continue to look for ways to support our small business community, we want to take this moment to highlight Black-owned businesses in Vancouver and Clark County. We discovered many of these businesses through iloveblackfood.com/pdx-directory and mercatuspdx.com, which are great resources to support Black restaurateurs and entrepreneurs of color in the larger metro region. If you own or know of a business we are missing, please reach out to marcom@visitvancouverwa.com so we can add them.  
FOOD & DRINK
With hearty portions and bold flavors, Goldie's Texas Style BBQ brings just that to east Vancouver. Serving up family recipes for decades, customers cannot wait to order the tender smoky meats, satisfying sandwiches, and delicious sides time after time. Owner Charles Bibens is also featured on page 9 and 30 of the latest edition of our Travel Magazine.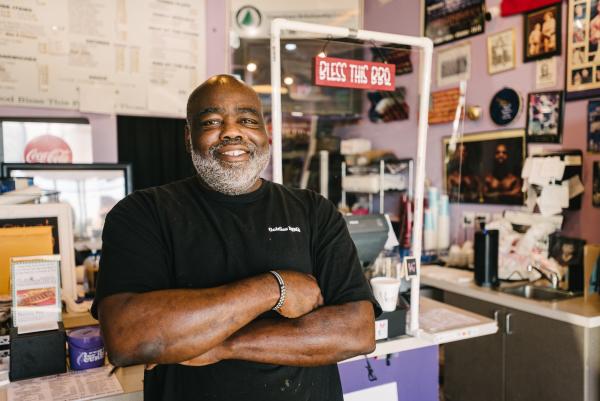 Find Richland Hub in Uptown which offers coffee, tea, cacao, cashews, and honey imported from Tanzania⁠—the birthplace of the owner. His connection to his home country is made known by the photos on the wall, a sign reading "Karibu" meaning "welcome" in Swahili, and his compassion for giving back to the farmers and needs of Tanzania.
Southern Girl Delights and Creative Catering by Dorothy are owned and operated by Dorothy Golson who serves up classic southern recipes with a Pacific Northwest flair. Find the Southern Girl Delights food cart around Vancouver, Portland, and all of Clark County. Enjoy bites like shrimp and grits, a catfish basket, and cornbread waffles. Call ahead orders are welcome, and you can check their Facebook for daily specials.
Experience Daddy D's Southern Style Barbeque in Vancouver and Woodland, WA. Savor generous portions of pulled pork, beef brisket, and BBQ chicken sandwiches—all meats slowly smoked for 14 hours blended with all the special spices and barbecue sauce developed by owner Donnie Vercher.
For a delicious taste of home-cooked BBQ, with tried-and-true family recipes and hearty portions, find HeavyWeights BBQ. By way of Vancouver, cousins Chef Larry and CFO Alexis are bringing delicious smoked meats, sides, and good vibes to the PNW. Follow them on Facebook and Instagram to see where their next event will be.
Other great food carts, dining, and catering in the metro area include: BBQ Blessings, Fort Bayou BBQ, Gourmet Brothers Catering, NE Creperie, and Rose City Eats.
RETAIL
Find fashionable apparel while supporting local when shopping with Better Mind • Better Body (BMBB). Every one of their products is designed and hand-pressed in their Vancouver, WA shop. Sourcing only the highest quality material and processes, you can't miss the attention to detail, making each garment purchased uniquely yours. You can also join them for a variety of community events likes cycle bar wellness rides, Vancouver wellness crawls, and more!
Inspired by local art and the Pacific Northwest, grab your Vancouver or PNW gear from Nimble Fern! A distinctive apparel and accessories company working to inspire local communities and bring people together. Their products are made with the best quality material available with unique designs that customers love to wear. Owner Halston Williams is also featured on page 23 of the latest edition of our Travel Magazine.
Get inspired, live your best life, and look great doing it with Day One Active Wear! This active apparel company strives to motivate and encourage customers to live everyday like it's Day One. Choose from a sizeable selection of matching sets, sweatshirts, tanks, and tees for your next workout session. 
Check out Helen Rose Skincare for unique organic skincare products designed to moisturize, heal, and restore dry, damaged, and irritated skin, all from high quality ingredients. Choose from a range of fantastic options including cupuaçu butter, natural deodorants, soaps, soaks, washes, and so much more! Owner Daynelle Bibb is also the Executive Director of Om Thrive -Yoga, and donates a portion of the profits to support Om Thrive's mission to provide healing yoga practice to survivors of domestic violence. 
For more products and retailers, check out these local businesses: NW Scents, Oils by Oscar & The James Jewelry, Jbombz and Oilz, Ichago trading company, Fearfully & Wonderfully Made LLC (FFAWM), Dory Designed, 2025th
SPAS & WELLNESS
Maintain your optimal physical health through manual and massage therapy with Entheos Health in Vancouver, WA. Enjoy a deep tissue or relaxation massage therapy through various techniques, tools and products, as they help you take back your health with enthusiasm.
Find Hi Yoga and Om Thrive for even more relaxation and wellness journeys.
NONPROFITS 
Check out this refreshing effort making the outdoors more inclusive and welcoming for all! Hosting outdoor group adventures and providing education, resources, and workshops, Wild Diversity is creating a sense of belonging in the outdoors for the BIPOC and LGBTQ+ communities. While acknowledging the cultural history and stewards of the Pacific Northwest—the Clackamas, Chinook, and Cowlitz peoples—Wild Diversity's group of adventure leaders are there to help individuals explore, connect, and find a place in the outdoors.
For more information on making the Pacific Northwest outdoors welcome for all, click here.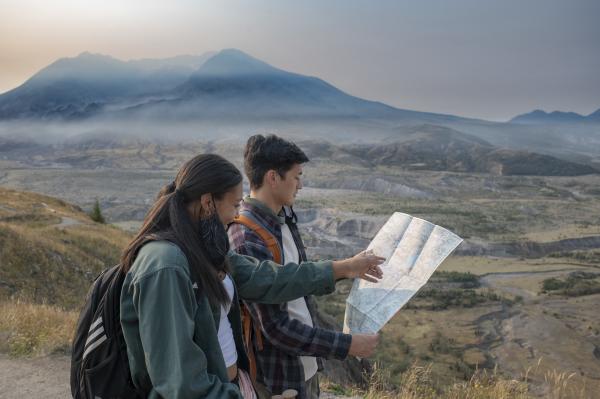 SERVICES
We realize that highlighting Black-owned businesses does not address the current calls for justice reform and will continue to look and listen for additional ways to support Black people who live in and choose to visit our community.