Find these 'gorge'ous cascades on the Washington side of the Columbia River Gorge to experience all that our wonderful natural area has to offer.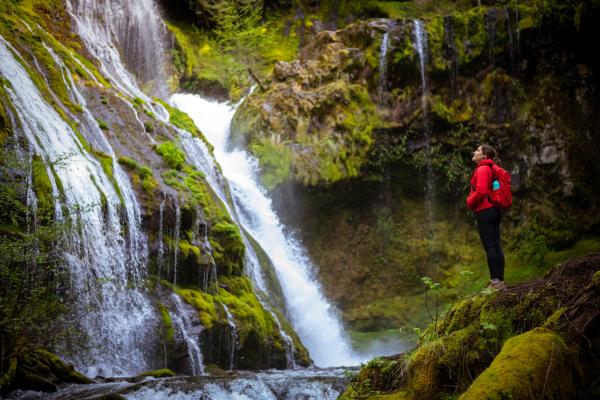 Cape Horn Falls
With trailhead parking located only 30 minutes east of downtown Vancouver, Cape Horn Trail is a go-to for many area hikers. The well-maintained loop is about seven miles in totality. Two of the three Cape Horn Falls tiers can be seen from different vantages on the trail, in between a series of bridges, tunnels, and viewpoints. Note: The lower section of the trail is closed from February 1 to July 15 for nesting peregrine falcons, and late-summer hikers may see only a wisp of the waterfall.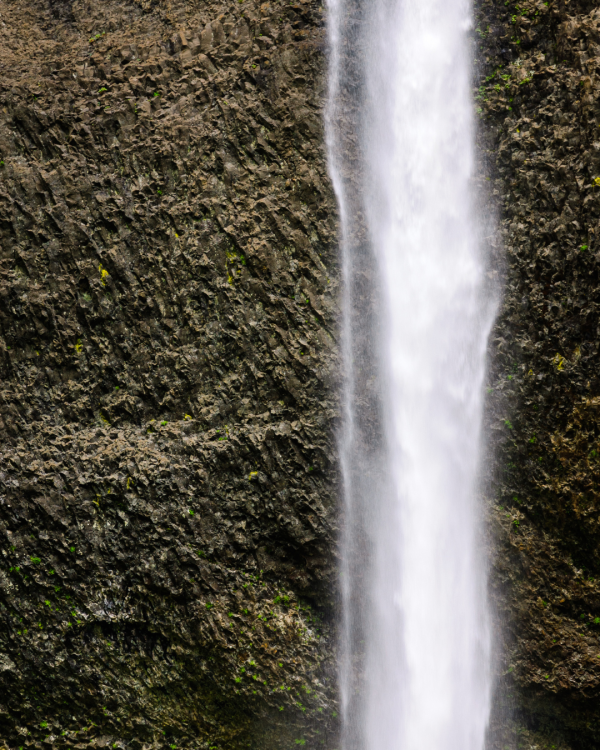 Rodney and Hardy Falls
About a mile into the 7.5-mile Hamilton Mountain loop, a side trail to the left leads to a railed, rocky lookout just feet from the Pool of the Winds. Fueled by Hardy Creek, the water channels into a cave-like rock formation and surrounds an upright log. The middle section can be viewed at the base of Rodney Falls from a bridge, and the lowest tier (Hardy Falls) has a separate offshoot to see the 90-foot plunge. Continue on the main trail for breathtaking views, or turn around to make it a quick out-and-back two-mile excursion.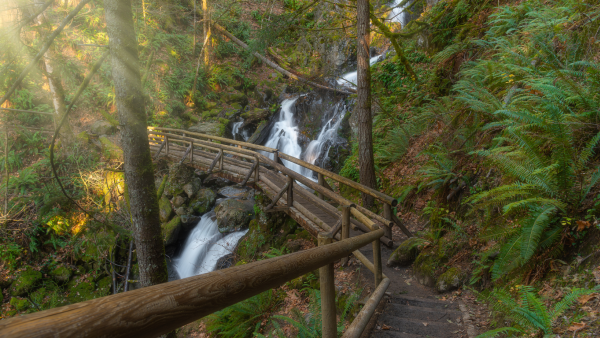 Upper Rock Creek Falls
Perhaps one of the Gorge's least known waterfalls, Upper Rock Creek Falls is tucked away in the charming town of Stevenson and accessed through the back gate of the Iman Cemetery. Widening to 150 feet and cascading roughly 40 feet, Rock Creek is popular with kayakers, who can also access the lower falls via riverway, surrounded by private properties.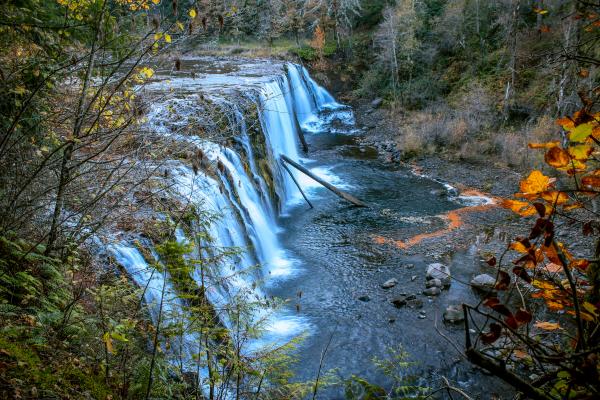 Dog Creek Falls
An hour east of Vancouver, approaching the city of Carson, look for a pull-off on the north side of Highway 14 at milepost 56. It's just past the popular Dog Mountain Trailhead and features a 25-foot waterfall about 0.1 miles from the road. Take a dip on a hot day, or watch the trains roll by on a crisp afternoon.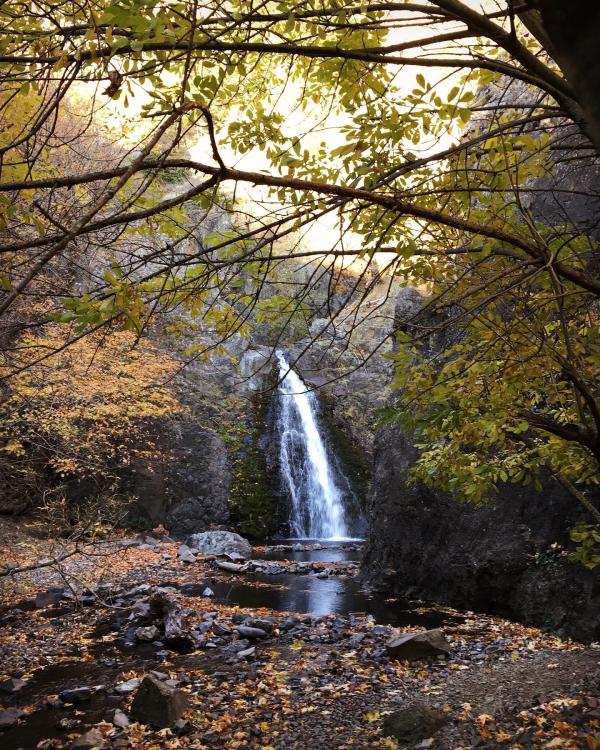 One of the most striking waterfalls in and around the Gorge. The 130-foot tall set of cascading springs rewards visitors who make the less than 0.4-mile hike, making it a fantastic day trip and family-friendly outing. The falls are within the Gifford Pinchot National Forest, so no permits are required, and your four-legged friends are welcome. Note: Stay on the trail and do not cross marked signs! Be aware of nearby private property limits.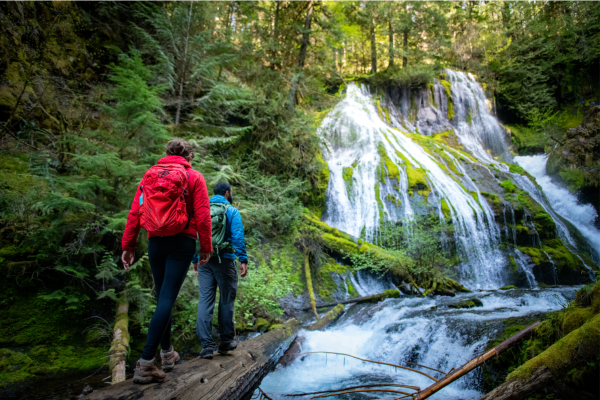 A comfortable 3.4-mile, out-and-back hike along scenic Falls Creek leads to one of southern Washington's highest waterfalls coming in at 335-feet. The trail will lead you along dramatic terrain from younger growth forest to, a canopy of moss-laden firs and cedars leading to the falls.