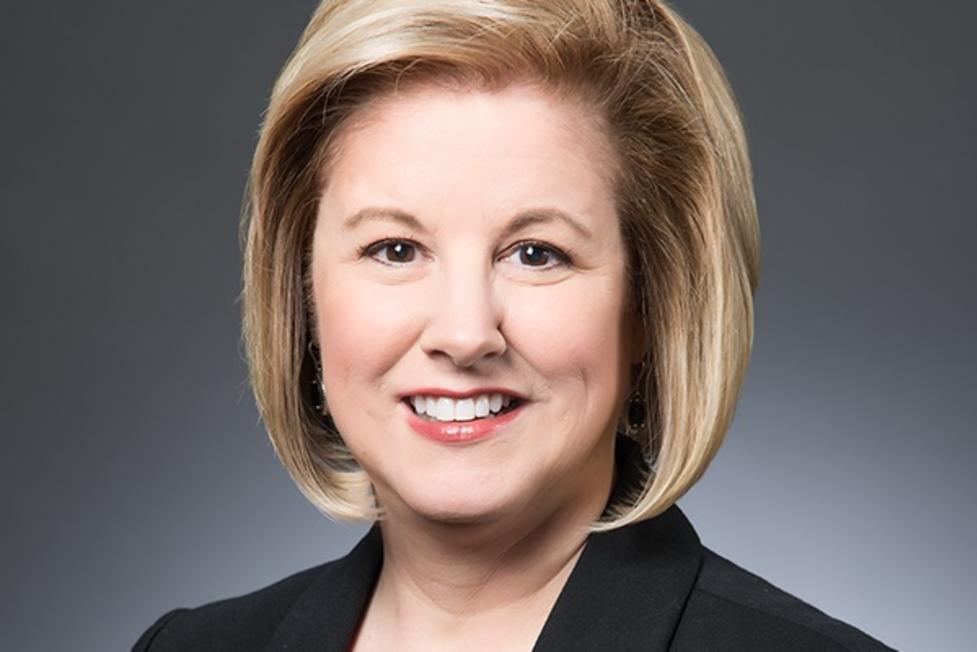 Kim Bennett's storied 20-year tenure at the Tourism Office traces back to its inception
VANCOUVER, Wash. – Longtime tourism office President & CEO and community leader, Kim Bennett, announced her retirement from the destination marketing organization today, leaving behind a legacy of tourism promotion and economic growth.
"It has been both an honor and a humbling experience to have guided this organization for the past two decades," said Bennett of her career tenure. "The accomplishments of our team and board of directors can be attributed to the collaborative nature of tourism, evidenced by our many community partners and hotel stakeholders. I have no doubt that the next leader to step into this position will carry forth the great work we've accomplished."
Bennett first took the reins in 1999, after serving as executive director at the Camas Washougal Chamber of Commerce and working in the law offices of Schwabe Williamson & Wyatt. She built the organization from the ground-up—from a staff of one, to its current marketing and business development operations of nine full-time positions and various agency contractors.
"It was clear that Kim had the strong community insight and business sense needed to construct a team, create a marketing plan, lead this organization, and benefit our community. She will be missed," said longtime civic leader and owner of Beaches Restaurant & Bar Mark Matthias, a member of the original committee that first recruited and hired Bennett to the position.
In her role, Bennett oversaw a period of rapid expansion for the local tourism community, including the formation of the Tourism Promotion Area, the construction of the Hilton and Vancouver Convention Center, the rise of East Vancouver hotels near the Columbia Tech Center, and the unveiling of Gramor Development's $1.5 billion Waterfront project.
The economic growth correlated with tourism rose accordingly. Shortly after Bennett's hiring and the Tourism Office's formation in 1999, visitor spending to the area represented $273.5 million in economic impact. By 2017 (the most recent year with reported numbers from Dean Runyan Associates), visitor spending numbers had ballooned to nearly $510 million, directly supporting more than 4,100 jobs in the area.
In addition to spearheading local tourism initiatives during a period of sustained economic growth, Bennett represented the office in statewide marketing efforts and prominent industry associations, buoying Vancouver's profile as a destination. Bennett received multiple gubernatorial appointments throughout her career, including serving as Co-Chair of the former Washington State Tourism Commission and as a board member for the Washington State Film Commission. She frequently lent her expertise to industry peers at Destination Marketing Association of the West—a prominent industry group representing 13 western states—most recently serving as Board President.
"Kim has been instrumental not only in the day-to-day operations of Visit Vancouver USA but also in the long term success and creative vision mapping process needed to propel the tourism trajectory of our community forward," said Mike McLeod, General Manager of the Hilton and Vancouver Convention Center. "While we are sorry to see her go, we know that she has laid a strong foundation and a clear path forward for her successor."
Bennett's last day at the organization will be June 30. A search committee comprised of Visit Vancouver USA's board members will lead the regional search for her replacement.
About Visit Vancouver USA
Visit Vancouver USA is the official destination marketing organization for Vancouver USA and the surrounding areas. The organization also markets the region as a venue for sports events through the Vancouver USA Sports brand. Visit Vancouver USA's mission is to increase visitor spending in Vancouver and Clark County through competitively marketing the area as a destination for meetings, conventions, and group and leisure travelers. For more information call 360-750-1553, or visit www.VisitVancouverUSA.com.
# # #