Whether you're a local or a visitor, navigating the streets and finding convenient parking can greatly enhance your city experience. In this guide, we'll unveil tips to hassle-free travel and stress-free parking, to make the most of your time in Vancouver Washington!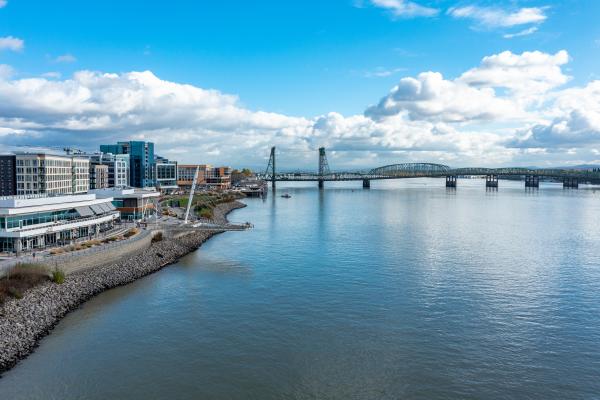 Navigating the Roads and Highways
Vancouver has a well-connected network of highways and roadways that allow visitors to explore the region making it a great base camp for Pacific Northwest adventures.
Interstate 5 (I-5): This primary north-south interstate highway runs through Vancouver, connecting it with major cities like Seattle to the north and Portland to the south. Heavy traffic is experienced during weekdays from 7:00 AM to 9:00 AM and 4:00 PM to 6:00 PM, particularly in the direction of rush hour traffic (South in the morning and North in the evening).
Interstate 205 (I-205): I-205 offers an alternative route to I-5, bypassing downtown Vancouver. It connects with I-5 in the north and south ends of the city, providing convenient access to Portland International Airport (PDX) and other areas. I-205 also connects with SR-14 for easy east-west access to the city.
State Route 14 (SR-14): SR-14 runs along the northern bank of the Columbia River, connecting Vancouver with various towns and scenic areas in the region. The highway offers beautiful river views and access to destinations like Beacon Rock State Park and the Columbia River Gorge.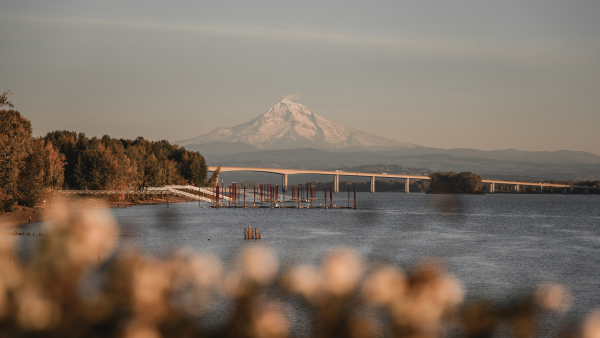 Check road conditions before you leave.
PDX Airport to Downtown Vancouver WA
Traveling to Vancouver, WA from Portland International Airport (PDX) is incredibly easy, with a quick 15-minute drive across the Columbia River that provides access between the airport and downtown. Vancouver is also an excellent base for discovering the stunning natural wonders and exciting attractions of the Pacific Northwest. With easy access in all directions, you can explore the breathtaking coastline, the majestic Columbia River Gorge, and the vibrant city of Portland, Oregon.
Fast Facts about PDX Airport: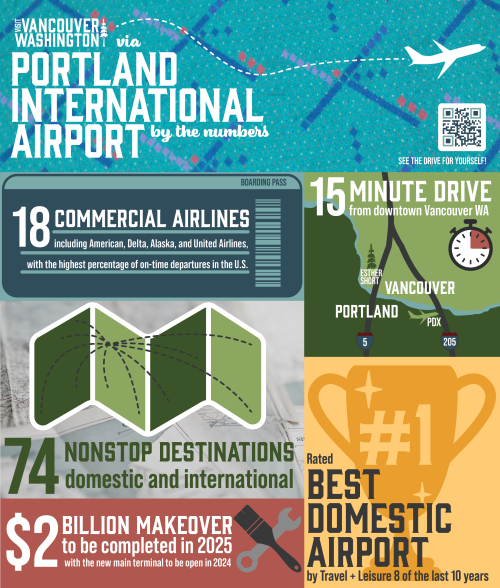 Parking regulations in Downtown Vancouver are carefully managed by the City of Vancouver to ensure the availability of parking for visitors. These regulations include a combination of time limits, parking meters, and permits. Find an interactive map for street parking here.
From Monday to Friday, except on City holidays, on-street parking time limits, meters, and permits are enforced between 8 a.m. and 6 p.m. 
To make parking payments easier and more convenient, Parking Kitty is now accepted at all on-street metered parking stalls. Parking Kitty is a mobile payment solution accepted by participating agencies in the Portland Metro Area.
Parking Rates as of June 2023: 
Parking Pay Stations: $1.75 per hour | $2.00 per hour - Waterfront District
Coin-operated Parking Meters: $.50 per hour | Parking Kitty rate at coin-operated: $1.75 per hour
Alternative Transportation: Eco-Friendly Travel
Discover sustainable transportation options in Vancouver, WA for an eco-friendly adventure. Explore the city's walkable neighborhoods on foot or take advantage of bike-sharing and ride-sharing services for convenient travel. Our blog showcases a three-day itinerary for an outdoor adventure that minimizes your carbon footprint. Join Michael Fagin and Elizabeth as they experience downtown on foot and kayak the nearby waterways. Check out our 2023 Visitor Guide for more sustainable travel tips and make a positive impact while exploring the beauty of this city. Don't forget to download our downtown walking map for a self-guided tour!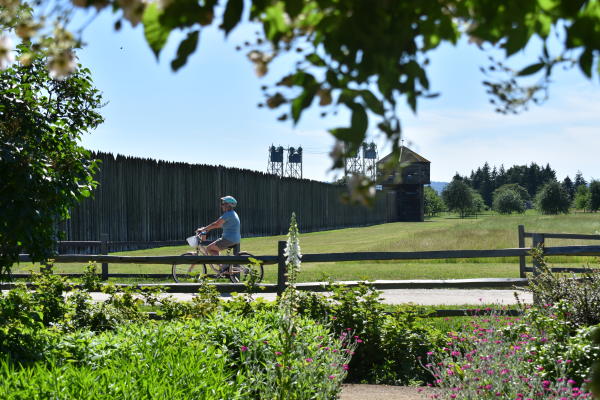 Public Transportation: Exploring Vancouver with Ease
If you're planning to travel within Vancouver, WA, C-TRAN is your reliable and safe bet for public transportation services. They offer comprehensive transportation options covering the entire Clark County service area, including Express commuter service for people commuting to downtown Portland. C-TRAN also provides an on-demand rideshare service, called Current, for those residing within the city limits of La Center, Ridgefield, Camas, Washougal, and Vancouver.
With C-TRAN, you can enjoy a robust transportation network that enables you to navigate the region sustainably and efficiently. Their affordable fares, real-time bus tracking, and user-friendly mobile app make it easy for you to get around Vancouver. So why not opt for hassle-free travel and the convenience of C-TRAN on your next visit to Vancouver, WA?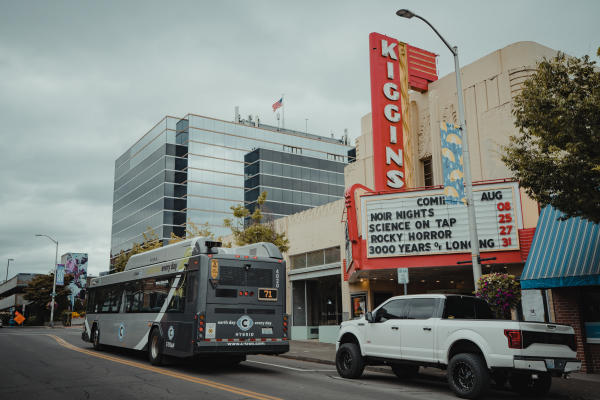 Accessibility: Transportation for Everyone
C-Tran offers wheelchair-accessible buses equipped with lifts, and their C-Van paratransit service provides personalized transportation for individuals with disabilities. For private wheelchair transport, Five Star Special Transport, Mercy 1 Transportation Inc., and TLC Wheelchair Services offer reliable and specialized services.
Visitors with state-issued disabled parking permits can park for free in all on-street hourly parking stalls in Vancouver. However, please note that a limited number of stalls have a 4-hour limit specifically designated for disabled permit holders. Beyond these designated spots, vehicles displaying state-issued disabled parking permits are allowed to park beyond the posted time limits. Discover additional accessibility resources by visiting our page on Accessible Travel in Vancouver.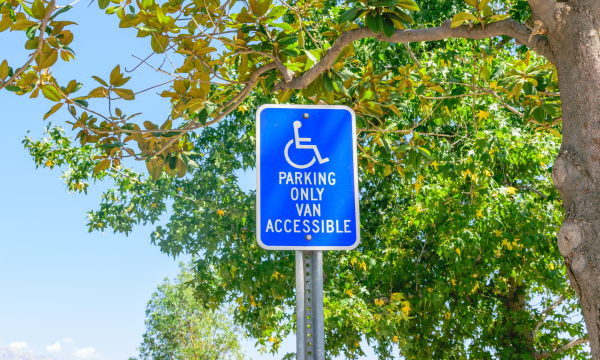 If you want to learn more about planning your trip and discovering the region, check out our Trip Planning page.