The Fourth Plain Boulevard International District sounds much more official than it feels. If you're there, you're driving down a busy road, either running errands or passing through (Fourth Plain serves as a main artery that connects downtown to east Vancouver). But in between the neon signs of everyday fast food joints and laundromats, lie colorful and delicious gems only the locals know.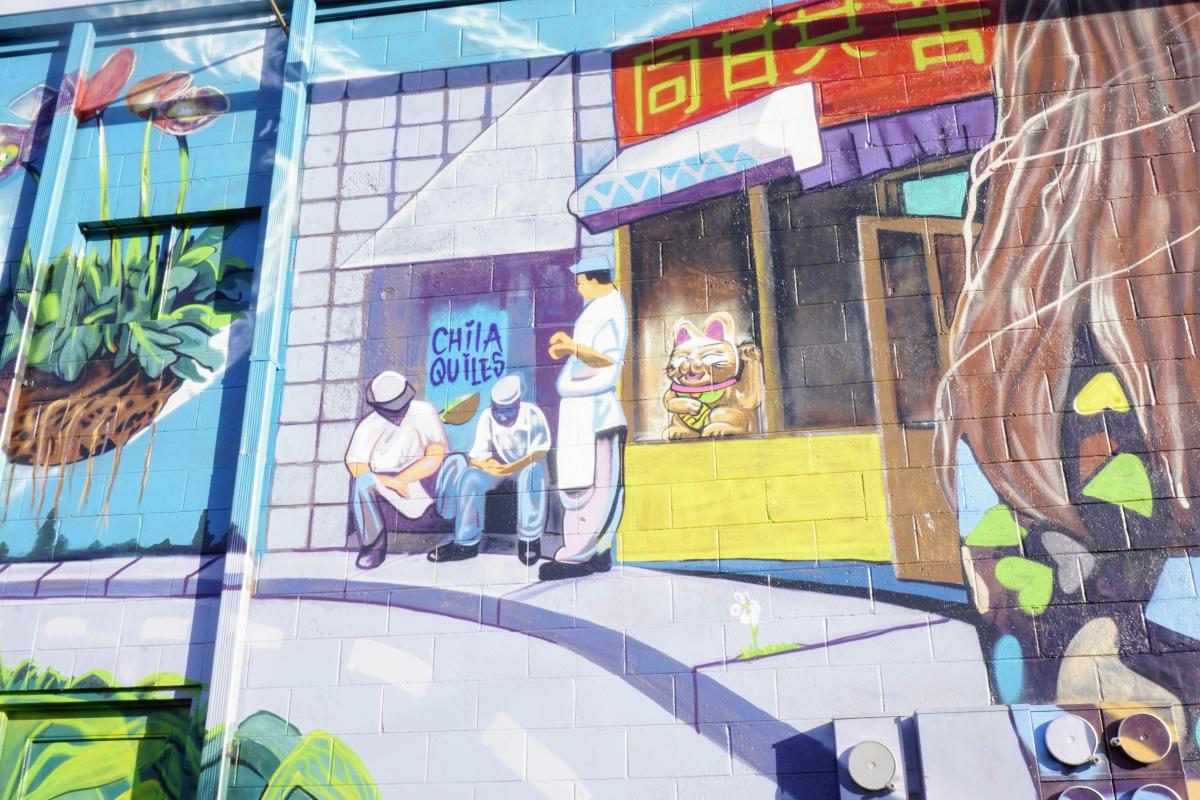 Find me on the side of Evergreen Floors and Doors.
Granting Fourth Plain a closer look reveals that its best finds rely on its unassuming qualities to preserve their character. Each represents a piece of the area's cultural heritage and together, they preserve a neighborhood that's rich in diversity where over ten languages are spoken and more than a third of businesses are minority-owned.
One of the best ways to celebrate this international district's authenticity is to gaze at its murals and delve into its foods. Allow us to suggest a few family-owned restaurants worth a try, sprinkled with photos of colorful murals to inspire your next trip to Vancouver's Fourth Plain.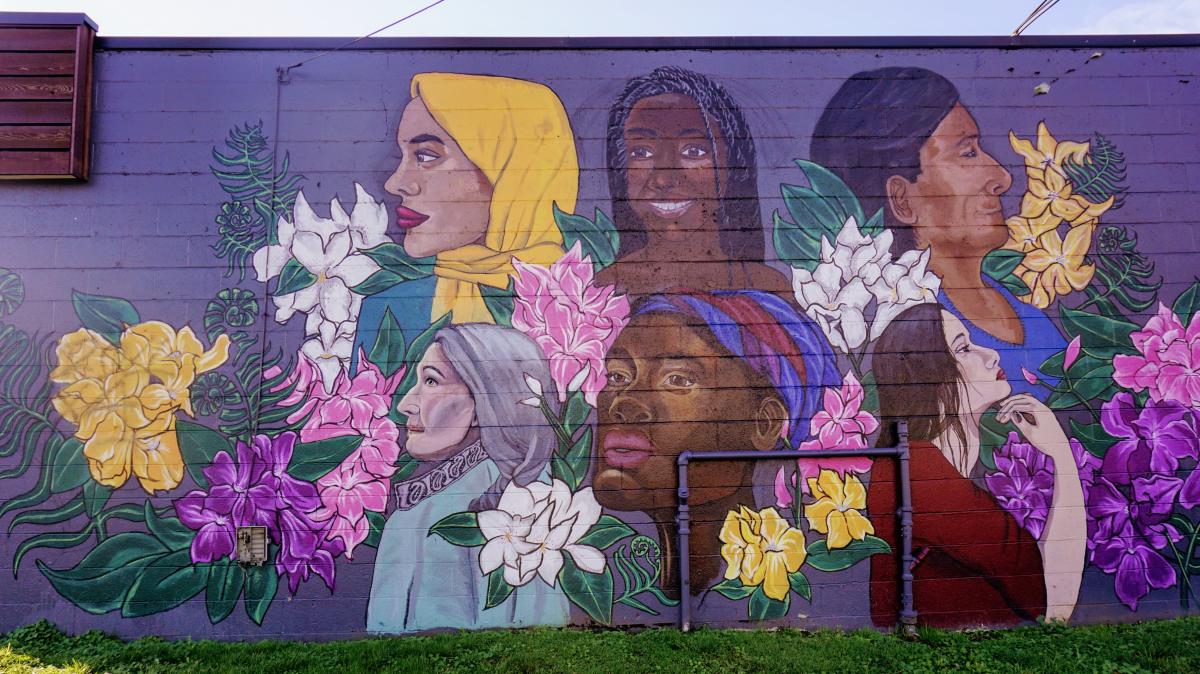 Mural by Chloe King & Joanna Lafayette McCarthy, find me on the corner of Fairmount and Fourth Plain
A Thai-Owned Gem Established in 1992: Thai Little Home
After immigrating to the USA, this Thai family wanted to share their love for Thai food and chose the Fourth Plain community to do it in. Thai Little Home was established in 1992 and proudly remains a family-owned business. Every dish they serve stems from family recipes and though their most popular dish is pad thai, the owner also recommends trying the pad khe mao, or drunken noodle.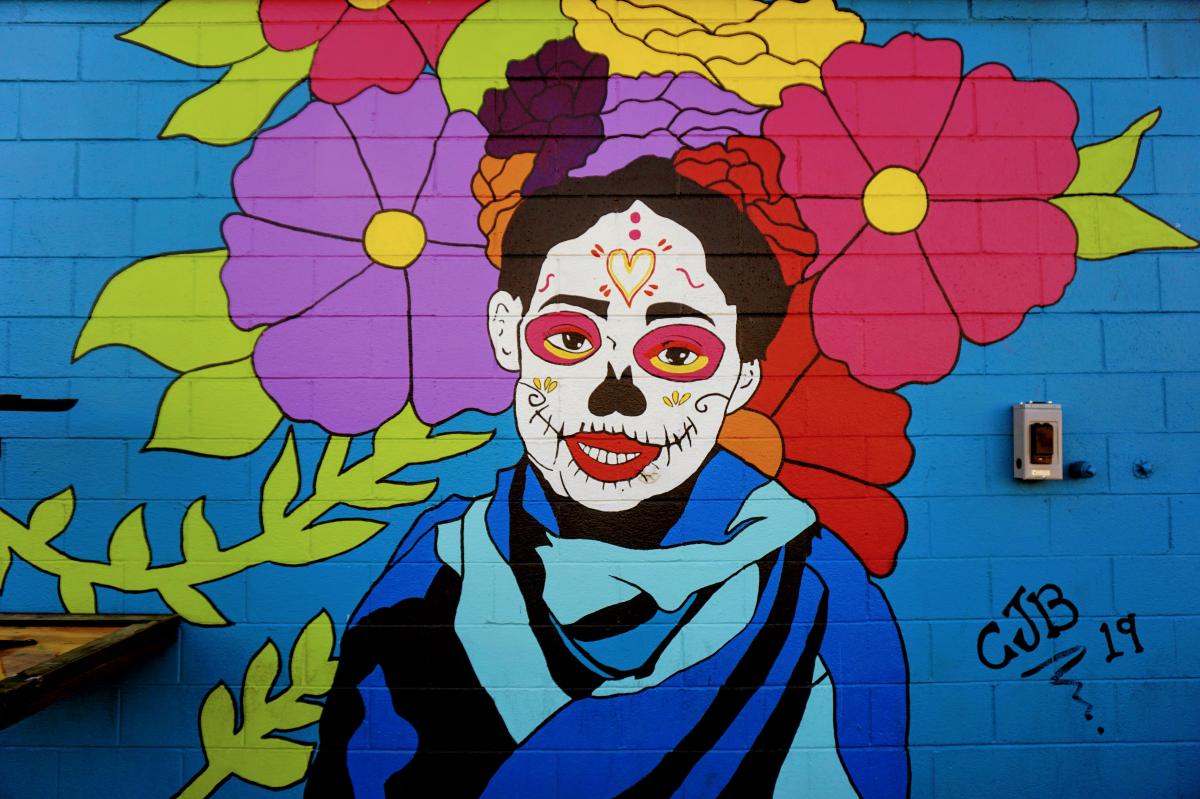 "Sugar Skull Girl" by Christian Barrios, find me on the side of Dulce Tentacion
Salsas Born in Guerrero, Mexico: Su Casa Marquez
When they left Guerrero, Mexico, 33 years ago, this couple never imagined they'd be able to own their own restaurant in the USA but 11 years ago, their dream came true. Su Casa Marquez serves what the Latinx community calls comida casera, homestyle cooking where all recipes have been passed down through the family and everything is made from scratch. Although pupusas are originally from El Salvador, they are one of the most popular dishes at Su Casa Marquez, as are their birria or barbacoa tacos, and their cheese enchiladas.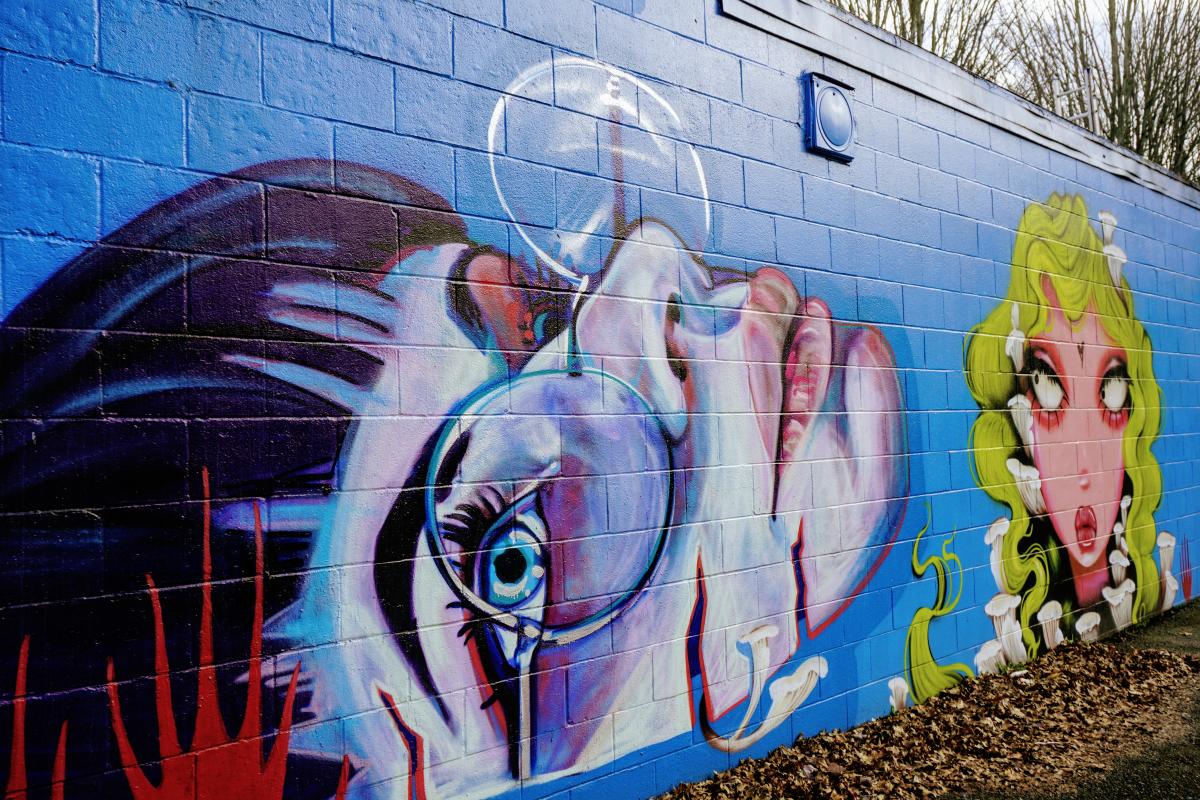 Find me alongside the entrance to Swift Skate Park.
Orange Chicken Made From Scratch: Golden China
Golden China changed ownership nearly two years ago, and its Chinese-American keepers quickly turned their family recipes into Fourth Plain staples. All of their sauces are made from scratch including those for their most popular dishes: orange chicken and black pepper chicken.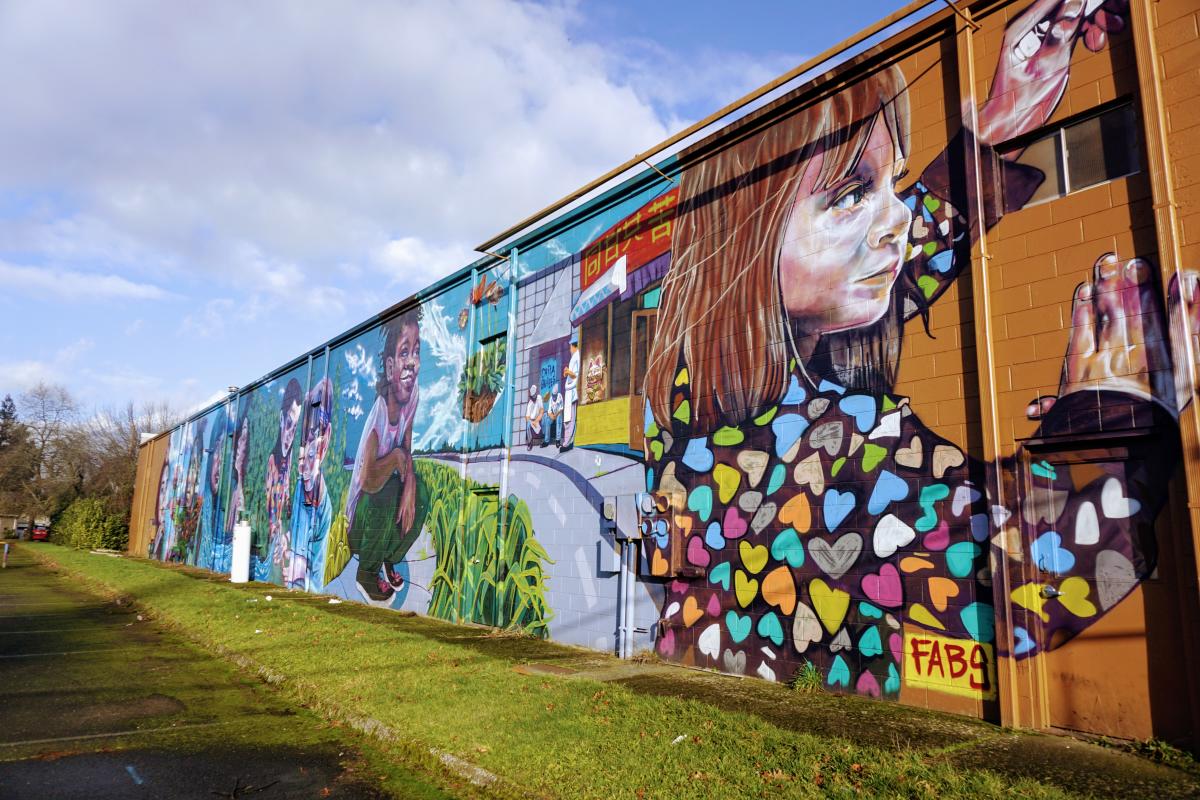 "Children" by Camille Cote, find me on the side of Evergreen Floors and Doors
Bite Into Organic, Handmade Tortillas: 4 Caminos
While 4 Caminos has been around almost 15 years, former employee Maria Isabel only bought the restaurant from her previous employers a year ago. To say it was a difficult year as a first-time business owner is an understatement but Maria Isabel gives the restaurant her all. Having recently immigrated from Jalisco, Mexico, Maria Isabel integrated her own sazón (seasonings) so that the flavors would taste like home. With her husband and kids working at the restaurant, she has volunteer quality control making sure everything is fresh and delicious. Their most popular dishes include menudo, birria, ceviche, and pozole.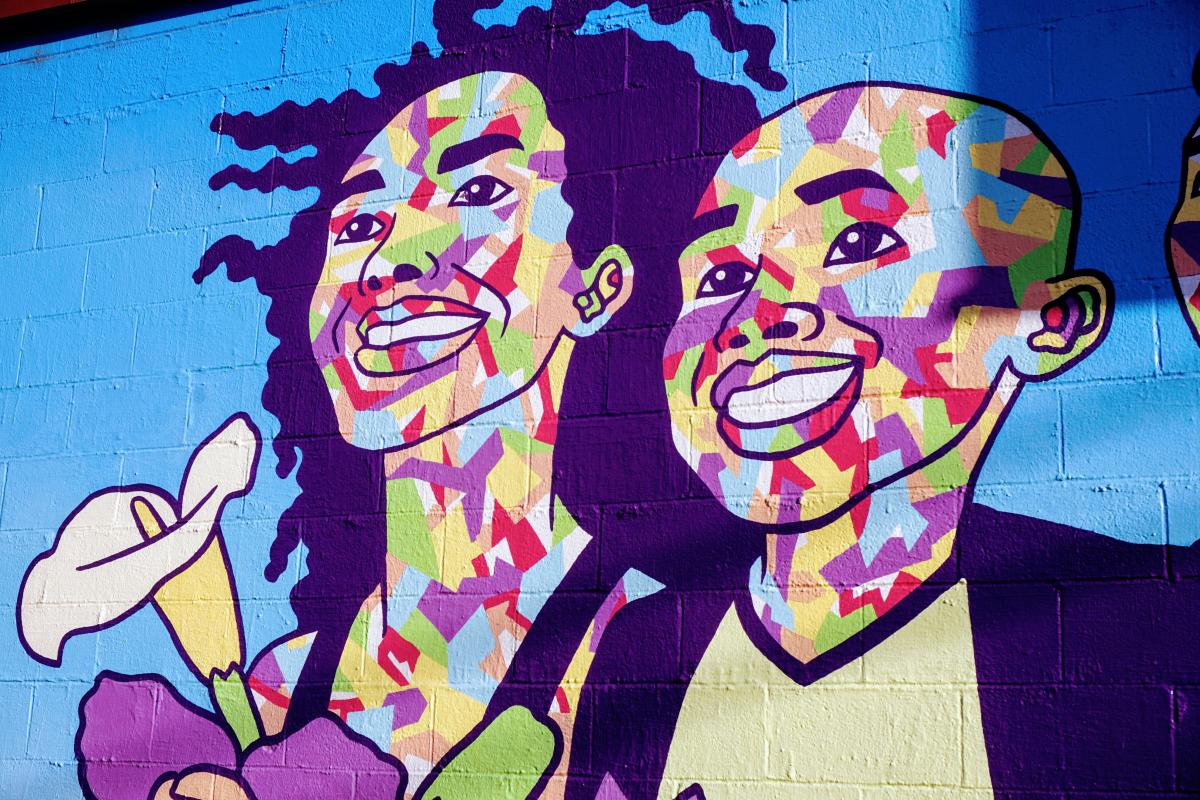 "Ethnicity" by Michael Feliz, find me on the side of Anderson Glass
Broth to Warm the Soul: Pho Hong Phat
Vancouver is home to a larger community of Vietnamese immigrants than most know and this makes it a tasty town for pho, the traditional Vietnamese broth served over rice noodles and beer or vegetables. While the parking lot is small and the décor is unassuming, Pho Hong Phat is known for its friendly service and delicious broth. You can't go wrong with the boba, either.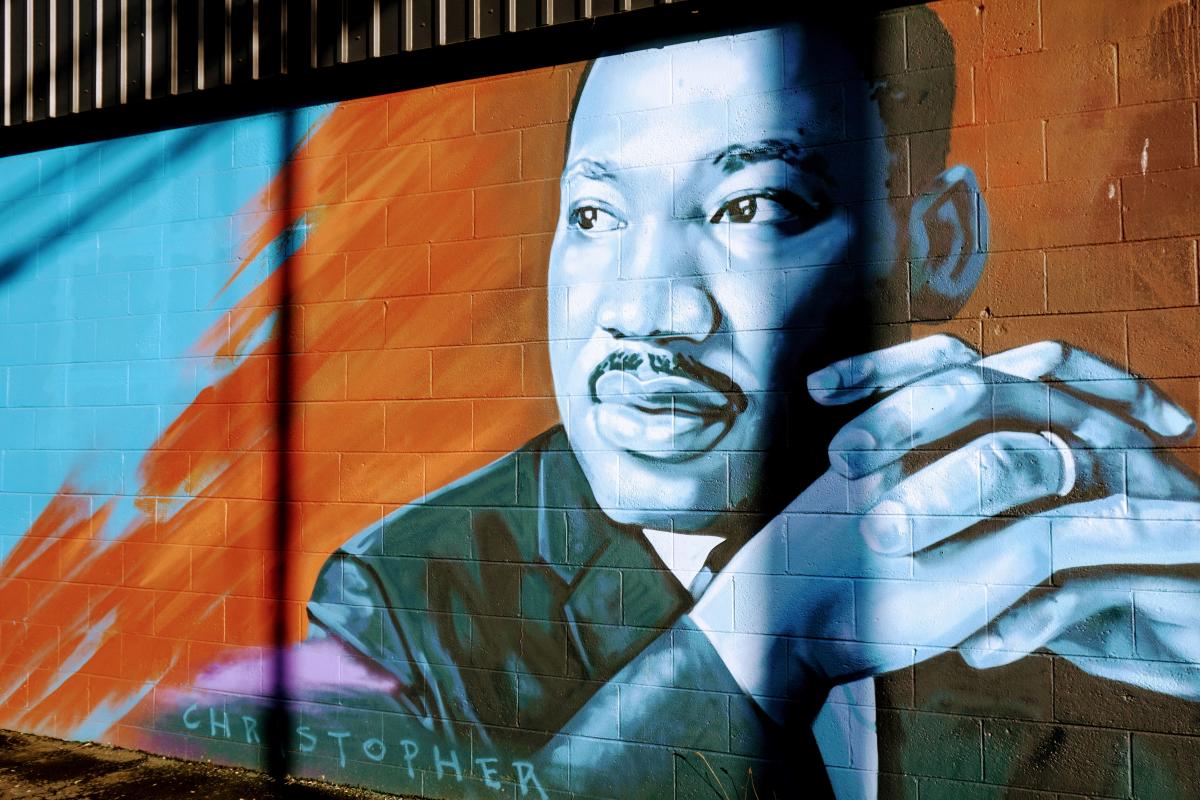 "Martin Luther King, Jr." by Christopher Rice, find me on the side of Dulce Tentacion
Dutch Apple Pie à la Mode: The Plainsman
If you're ready for a slice of history and pie, The Plainsman, established in 1962, is the place for you. This family-owned restaurant has had the same owners for the last 34 years and is proud of making everything from scratch including their soups, gravy, hash browns, bread, and last but certainly not least, pie. Their most popular pie is Dutch apple with a crumb topping, but the coconut cream and chocolate cream pies are never far behind.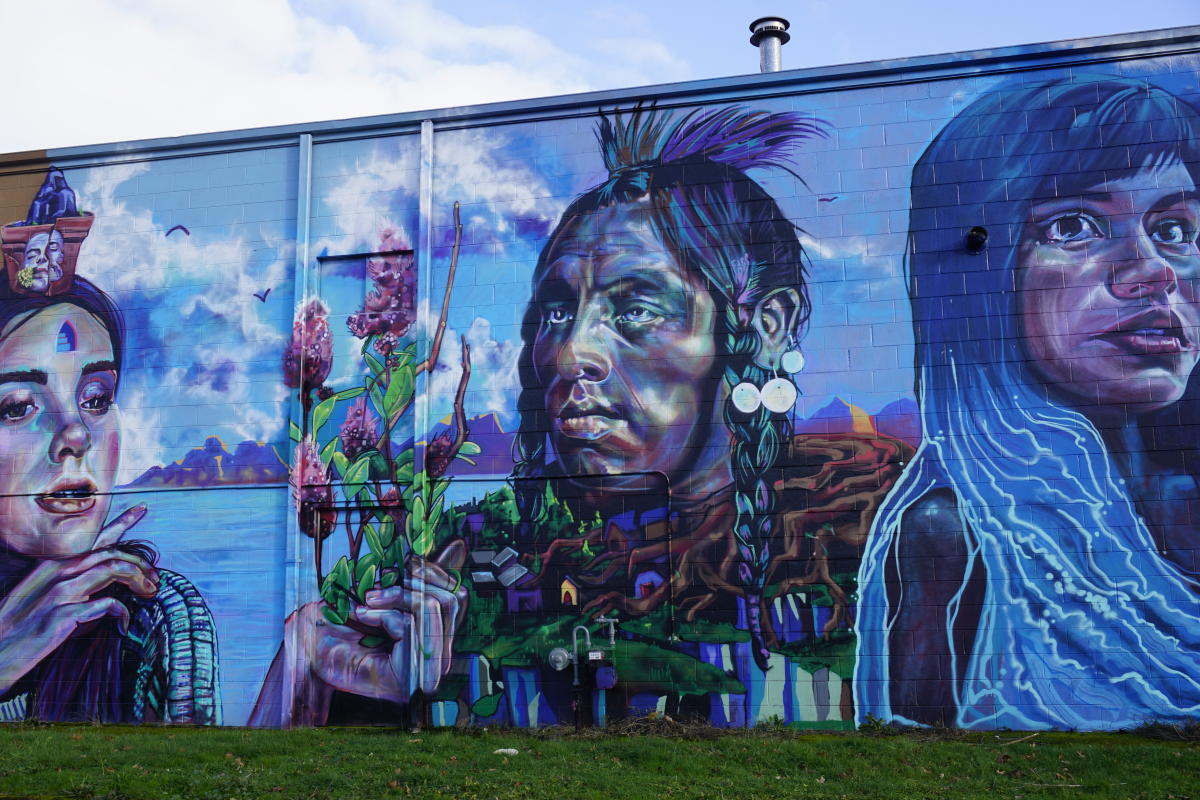 "Offering" by Camille Cote, find me on the side of Evergreen Floors and Doors
So consider yourself officially invited to the International District where you can feel good about trying authentic cuisine, supporting small businesses, admiring local art, and helping to preserve a heritage of cultural diversity on Fourth Plain.
To download a map of murals on Fourth Plain Boulevard, visit www.fourthplainforward.org/murals or explore at www.ccmurals.org/murals/mural-maps.