You may have heard the story of D.B. Cooper, the unidentified plane hijacker who disappeared with $200,000 somewhere near Vancouver, Washington, back in the day. But it's more than just an old true crime story. The unusual thief and his mysterious disappearance over the skies of Southwest Washington left a mark on the region, inspiring craft breweries, escape rooms, events, and detailed conspiracy theories. 2021 marked 50 years since Cooper's jump into the night on November 24, 1971, never to be seen again. Now, explore just how Vancouver and the Pacific Northwest have been captivated by the enduring lore of D.B. Cooper for decades.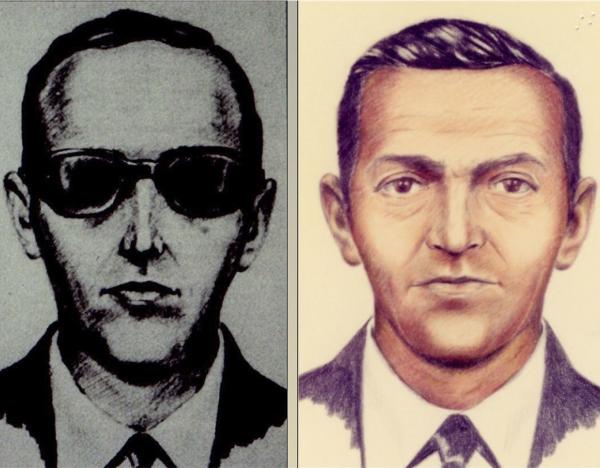 INSPIRED & UNIQUE LOCATIONS
Victor 23 Craft Brewing
The Vancouver craft brewery and pub Victor 23 is "Where Craft Beer and Grand Larceny Meet," embracing the adventurous history of the Pacific Northwest. The brewery is named after the airway that runs from Portland to Seattle (and passes directly over Vancouver)—the same route that the infamous D.B. Cooper hijacked a Boeing 727 on and parachuted to an uncertain fate. Commemorating the unsolved crime, patrons are invited to ponder the case over a cold pint of Skyjacker IPA, Flight 305 Amber, Jet Fuel Imperial IPA, or Schaffner Pilsner (Schaffner was the stewardess on flight 305). If you're craving more than just a beverage, you'll find that Victor 23 is also home to the beloved Rally Pizza, where you can enjoy a slice and let your theories take off! 

Operation D.B. Cooper: NW Escape Experience
It's all fun and games at Vancouver's NW Escape Experience, which has year-round award-winning escape rooms, including Operation D.B. Cooper. Uncover clues while working with your team and the FBI to track down the infamous D.B. Cooper in a remote cabin in the woods. It's believed he has been hiding there since he parachuted from a hijacked airplane with nearly $200,000 in ransom money. It's an escape room like no other, filled with twists and turns while trying to find the high-flying airborne criminal. 

D.B. Cooper Significant Local Locations
In the early 1980s, during a family camping trip, a young boy named Brian Ingram made a remarkable discovery at Tena Bar (now closed to the public), situated along the Columbia River. Ingram stumbled upon $5,800 in cash, and this discovery excited investigators, as it was found along the flight path of D.B. Cooper's daring skyjacking. Serial numbers confirmed that the money belonged to Cooper. However, despite 45 years of investigation, the FBI closed the puzzling case in 2016, leaving it as the only unsolved skyjacking in American history. Today, adventure seekers often make their way to Caterpillar Island, situated upstream from the location where Cooper's cash was found. Located on the west side of the Vancouver Lake Lowlands, the island boasts four picnic sites and can be reached by boat.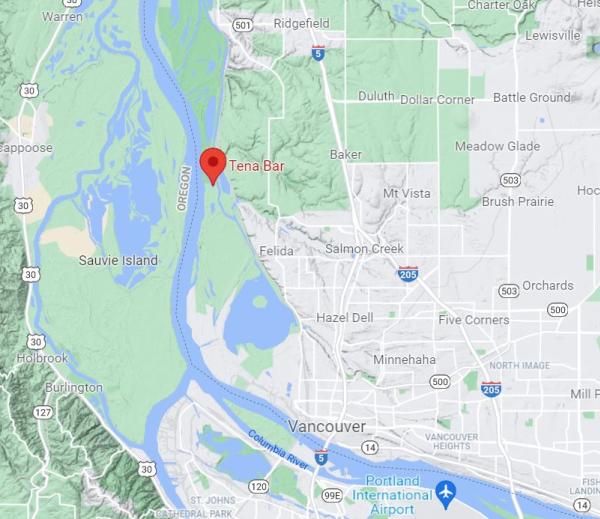 Fast forward to October 2023, when amateur DB Cooper investigator Eric Ulis led a search that uncovered a "new" piece of evidence. Ulis and his team explored an unsearched trench near Vancouver, where they believed Cooper's parachute might have been discarded. Within this trench, just one mile from where part of Cooper's ransom was discovered in 1980, they stumbled upon a tattered white sheet that appeared to originate from Kmart, dating between 1964 and 1967. An analysis of the sheet's fibers will determine if they match those from Cooper's clip-on tie, which he reportedly purchased from JC Penney in 1964 or 1965. This discovery aligns with witness accounts of Cooper wrapping the ransom in a "white material" and carrying a paper bag with unknown contents onto the plane. Eric Ulis intends to showcase this sheet at CooperCon 2023 in Seattle, further reinvigorating the investigation and suggesting that Cooper's landing may have been closer to the 1980 money-find location than previously believed.
COMMEMORATIVE EVENTS & MEDIA 
DB Cooper Weekend with Victor 23 
National DB Cooper Day Celebration! Join in the fun weekend dedicated to the infamous DB Cooper at Victor 23. The event will feature documentary screenings on the Hijacking, talks about the legend himself, and delicious beer and pizza to enjoy. A DB Cooper YouTuber will also be present for a meet and greet, and there will be exciting raffle prizes, new beer releases, and other fun activities to participate in!
CooperCon
While the previous CooperCon events were held in Vancouver, this year's event will be hosted in Seattle. Nevertheless, fans and detectives have gathered in Vancouver in the past to commemorate the anniversary of the infamous skyjacking during CooperCon. The event was sponsored by Cooper expert Eric Ulis and was hosted by Dan Wyatt (owner of Vancouver's historic Kiggins Theatre). During the event, attendees discussed and analyzed the lore, details, and conspiracy theories surrounding the skyjacking. They also got to see a real $20 bill from the money found at Tena Bar and much more.
D.B. Cooper: Where Are You? 
See some popular Vancouver WA locations in the new Netflix Documentary, DB Cooper: Where Are You?  The mini-series follows the 50-year quest to find Cooper, the man who hijacked a Northwest Airlines passenger jet in November 1971 and escaped with $200,000. Watch as experts discuss the perplexing case and see if you can spot local features like Victor23 Brewing, Kiggins Theatre, and more! 
Re-imagined Radio: The D.B. Cooper Saga
Past Cooper-themed events include the Re-Imagined Radio performances of The D.B. Cooper Saga, a series of contemporary radio dramas by Dan Wyatt. The saga details a man known only as "D.B. Cooper" a legend in the Pacific Northwest among the likes of UFOs, Sasquatch, and Mount St. Helens. Re-Imagined Radio presented three separate radio performances of Skyjacker '71, In Flight, D.B. Cooper, and The Skyjacker during November of past years. Fans and enthusiasts alike can still listen to the broadcasts and recorded performances; each part of the saga and its details are listed on the Re-imagined Radio website.