(Header photo from Padelhorn's website.)
Southwest Washington may lack a hot shot professional sports team, but it's the unsung heroes that often garner the most attention. Check out these lesser-known sports that are gaining popularity in Vancouver.
Pickleball
Nationally, Pickleball has been the fastest-growing sport for three years in a row and was actually invented in Washington state in 1965—looking at you, Bainbridge Island! The cross between ping pong, badminton, and tennis has become a popular activity for people of all ages. Now, there are nearly 100 courts in Clark County, varying from BYON (bring your own net) to portable and permanent nets. The courts also range from member-based facilities to public outdoor courts. Three popular spots include Padelhorn LLC with six dedicated courts, Vancouver Tennis Center with 13, and Club Green Meadows with 17 courts.
Find more Pickleball statistics, learn how to play, and find a court near you on the Pickleheads website.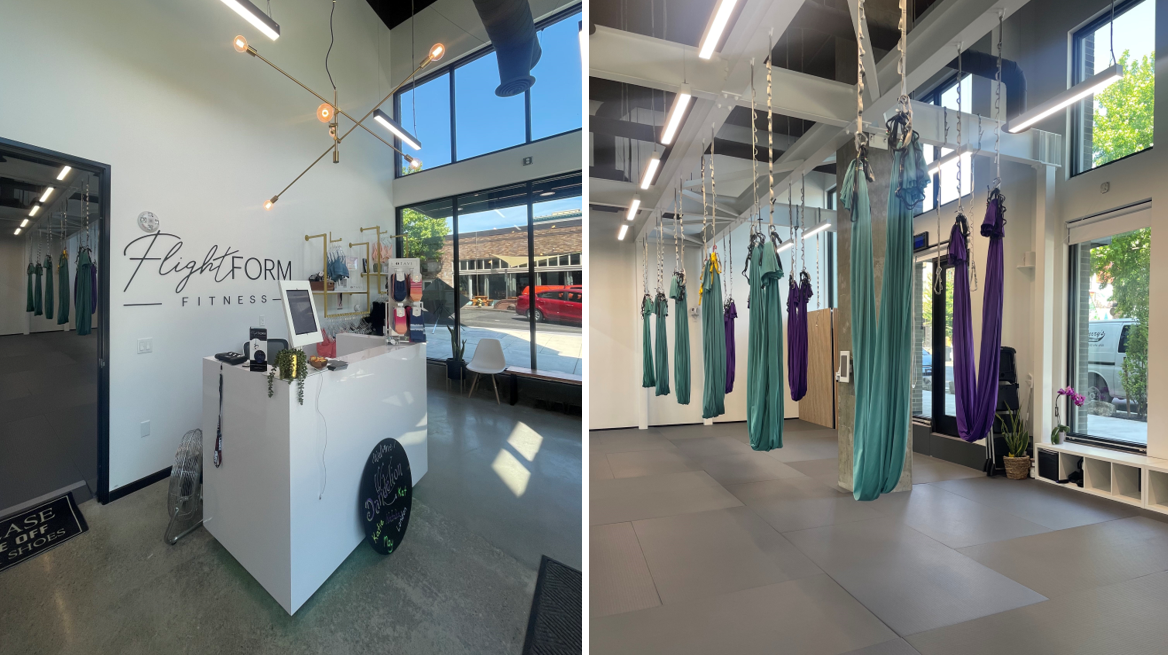 Aerial Yoga
What do you get when you mix antigravity with a hammock? Aerial yoga! Two studios offering this unique fitness option have popped up in Vancouver. The first is located downtown on Washington Street: FlightFORM is a boutique fitness studio offering Aerial Yoga and Lagree Fitness (an intense practice that uses the revolutionary Megaformer and is focused on core and muscular strength, endurance, balance, and flexibility). Elevenaerial, in North Vancouver, also offers yoga on low-flying silk hammocks (similar to what you see in Cirque de Soleil). Don't be fooled – these hammocks aren't for napping, and the exercise will help increase strength in new ways, and restore and rejuvenate the body with intentional movement, all while having fun between the shakes and sweat.
Mountain Biking
While not wildly unusual, the world-class mountain biking in Southwest Washington has yet to be fully discovered, and the history of the Yacolt Burn State Forest is captivating. The 90,000-acre working forest (that lies in Clark County among three other neighboring counties) is home to miles and miles of trails, including Tarbell Loop, Bells Mountain Trail, and Sixth Sense with Hidden Falls and Moulton Falls as waterfall gems. The forest is named after the dozens of wildfires that ravaged the area in September 1902, spreading across nearly 239,000 acres and causing at least 38 deaths. The fires initiated many protected services and calls for legislation, and now the area provides habitat for native plants and animals, water retention and water quality benefits, and diverse recreation opportunities.
Like any time you venture into the wilderness, leave no trace and never feed the wildlife, check for trail closures before heading out, and don't forget a Discover Pass. Also, find PROPAIN in Vancouver, which offers free demo bikes from their showroom.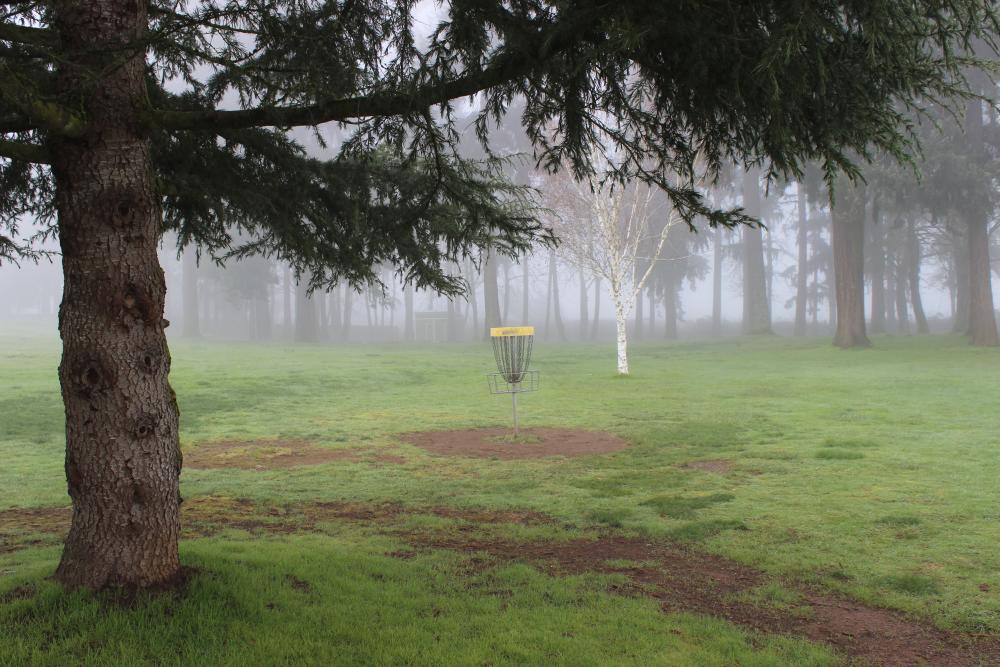 Disc Golf
Clark County claims at least seven disc golf courses of varying sizes, according to the Professional Disc Golf Association's (PDGA) course directory map. Perhaps the most impressive is the brand-new sprawling course at Hockinson Meadows Park in northeast Vancouver, which consists of 18 holes across 40 acres—many of the holes cover 400 to 500 yards! (Find a course map and scorecard here.) Other smaller courses include Leverich Park which has 12 holes in a tight urban park setting, Glenwood Community Church which has nine holes on private grounds (open to the public except on Sunday mornings), and Abrams Park in Ridgefield which has nine holes in a hilly, wooded area.
Want to bring a tournament, race, or sports event to the Vancouver area? Contact our Sales team for assistance with venues, hotel room blocks, destination services, and more. Or find out about team building opportunities like these, or our indoor climbing center located right in downtown on Main Street.