Photo by Studio Signs Inc.
Whether you are walking from your parking spot to a downtown restaurant or shopping in Uptown Village, it's difficult not to see the artful beauty portrayed on the walls of Vancouver. Since 2004, the Clark County Mural Society has been on a mission to transform public spaces, resulting in the creation of over 40 murals. And Vancouver's Downtown Association is committed to keeping downtown vibrant and beautiful partnering with groups like the Great River Arts Festival─depicting Vancouver's culture and history with over 15 new murals in 2022.
Use the map and background info below to guide your next stroll through downtown. If you know of a mural we are missing, please reach out to marcom@visitvancouverwa.com so we can add them.   
Entering downtown Vancouver from the Columbia River waterfront, be welcomed by the picturesque "Railroad Bridge"—an overpass decorated with iconic landmarks. A "Welcome to Vancouver" mural can also be found on 6th & Broadway, as well as a host of newer murals near Main and 6th. 
A cluster of five murals attracts visitors to the sixth block between Washington and Main Street. Find a few more scattered on your way to finding "Hope" on the border of Uptown Village. "Vintage Main Street" and the dancing "At the Barre" murals give Uptown flair. The farthest north, "Firehouse Mascot" honors the Vancouver Fire Department's 150th birthday.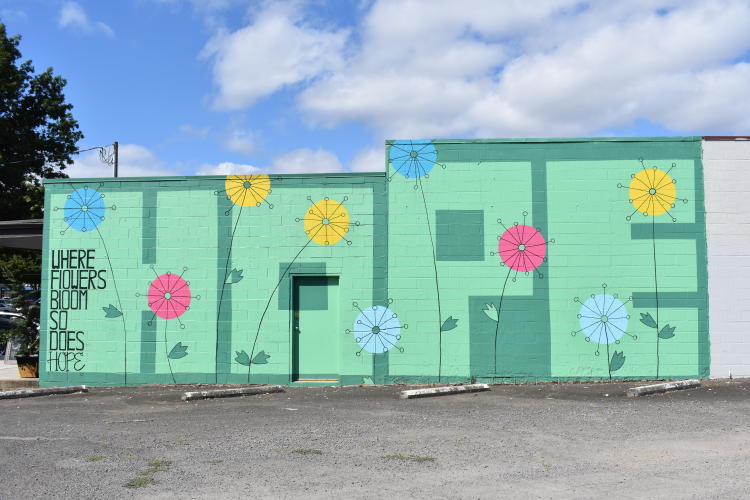 Historical Honors
Most of the murals around Vancouver have historical relevance to the beginnings of the city and the first indigenous communities. "Lewis and Clark" depicts the famous expedition that descended the lower Columbia River to the Pacific Coast. "Chkalov's Landing at Pearson Airfield" commemorates the first Trans-polar non-stop flight from Russia to the US. And not-to-be-missed, the "Remembrance Wall" is the largest mural in Washington State, positioned as a time continuum of a veteran's sacrifice from WWI to Vietnam and Korea.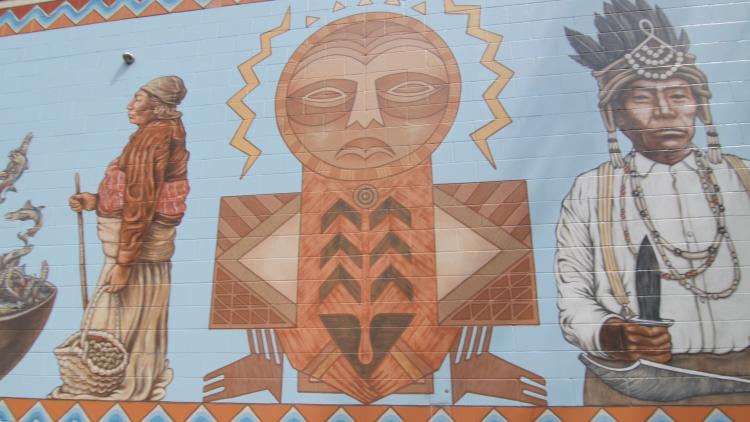 Local Attractions
In addition to historic moments unique to the area, many murals depict attractions or landmarks that can only be found in The Couve. "The Columbian" (701 W 8th St.) shows the daily newspaper that has been distributed since 1890 and colors of Fort Vancouver come to life at 1201 Main Street.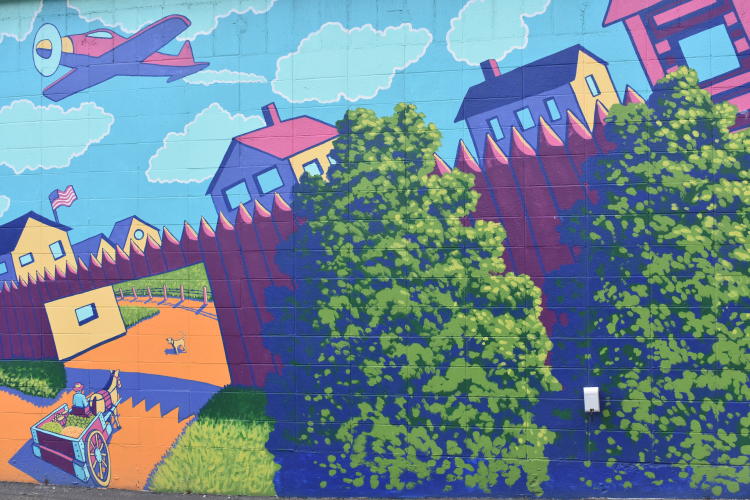 Colors of  The Couve 
The back wall of the iconic Kiggins Theatre showcases the relationship with sister city Joyo, Japan through film and cherry blossoms. The Fourth Plain corridor murals celebrate the diversity and multicultural pride of the area with new murals and more on the way (NE of downtown). "Electric Amsterdam" is symbolic of Washington state becoming the first state to legalize cannabis for recreational use in 2012. A colorful face now brightens the patio at Trap Door Brewing.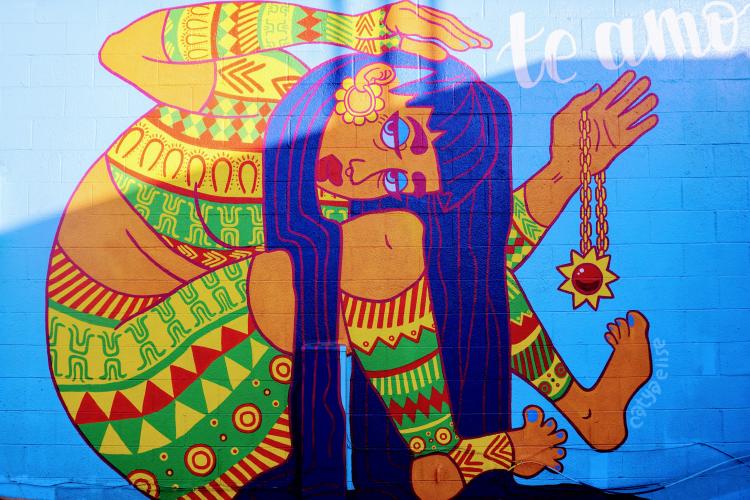 You may be surprised at the number of murals you can find in a short amount of time. For more information on the murals you see around Vancouver, visit the Clark County Mural Society website.