A major piece of the Pacific Northwest's lure is its beautiful scenery seemingly everywhere you look. From towering evergreens to flowing rivers and cherry blossoms, each season brings a new scene to enjoy. COVID-19 has brought on a new challenge, not only for us as a tourism office halting our "come visit" messaging, but as people because we honestly all think Vancouver is a peaceful, thriving, and adventurous place to be.
Since we're missing our favorite nearby nature spots, we thought we'd bring those views to you at home. Vancouver is lucky to have nature escapes within Clark County lines (and even minutes from our downtown) to be enjoyed when the stay-at-home order lifts. So get comfortable, take a deep breath, and get ready to take in the scenery from your couch! (Want to get involved on bringing a slice of the outdoors to all of us while we #StayHome? Share a picture (or three) to Instagram using the hashtag #SWWAViewsToYou.) 
From: Your Visit Vancouver USA employees
Cliff Myers – President & CEO
Favorite view: Lucia Falls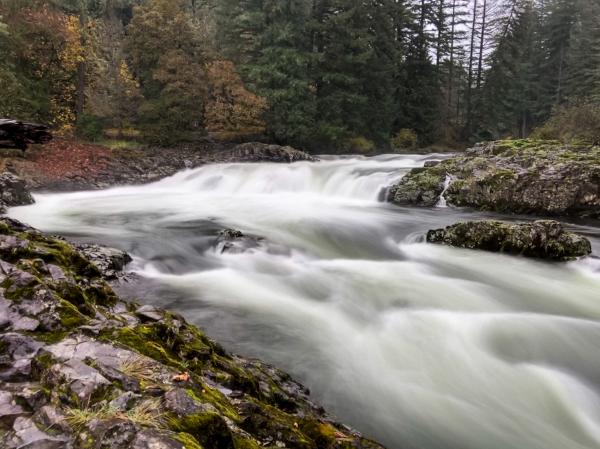 "Lucia Falls is one of my favorite local daytrips. The drive up the East Fork of the Lewis River is beautiful, there's plenty of parking, and then the falls are just a few yards away. I can't wait to pack a picnic!"
Chuck Ryder – Director of Business Development
Favorite view: Fort Vancouver National Historic Site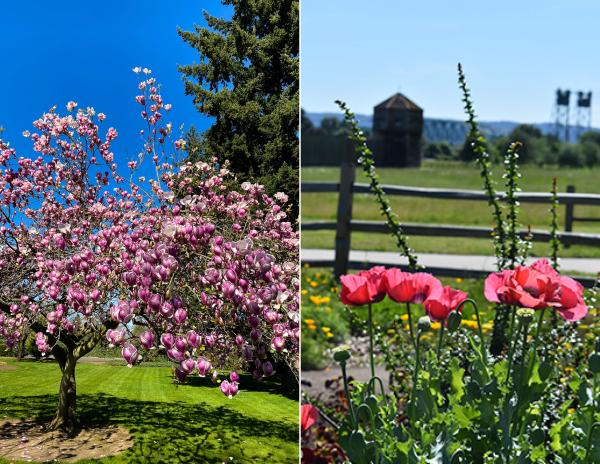 "Fort Vancouver is beautiful in all four seasons, and especially so in the spring. For me it represents all things new and seeing the blossoms appear reminds me that summer is just around the corner."
Christine Whitney – Senior Business Development Manager
Favorite view: Larch Mountain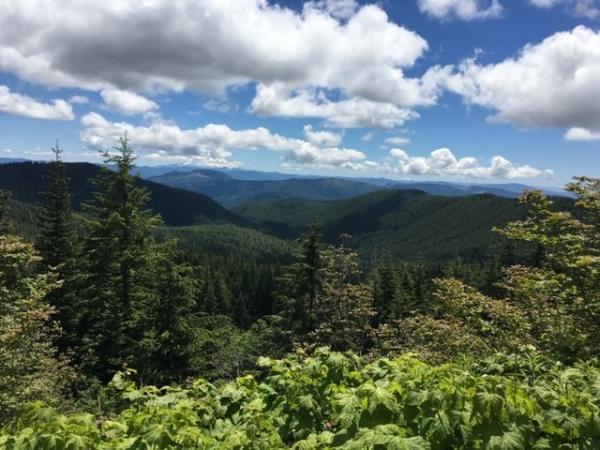 "Larch mountain is Clark County's highest free-standing peak at 3,480 feet. The hikes range from moderately challenging to casual so it makes for a great nature escape no matter what mood my husband and I are in. It also presents beautiful vistas right from the road for when we just want to get out for a scenic drive. We especially love it in the spring when the wildflowers are in bloom!"
Gretchen Gettles-Fritz – Business Development Manager
Favorite view: Salmon Creek Greenway Trail

"We love the Salmon Creek trail because it's super easy to get to for a quick escape and nature fix! Once you are on it you feel "far away" because it's very quiet and peaceful–with an unspoken rule to respect that too. It's very beautiful walking, biking, or running along the Salmon Creek, truly a getaway gift on the edge of suburbia!"
Jazlyn Faulstick – Business Development Support Specialist
Favorite view: Lacamas Lake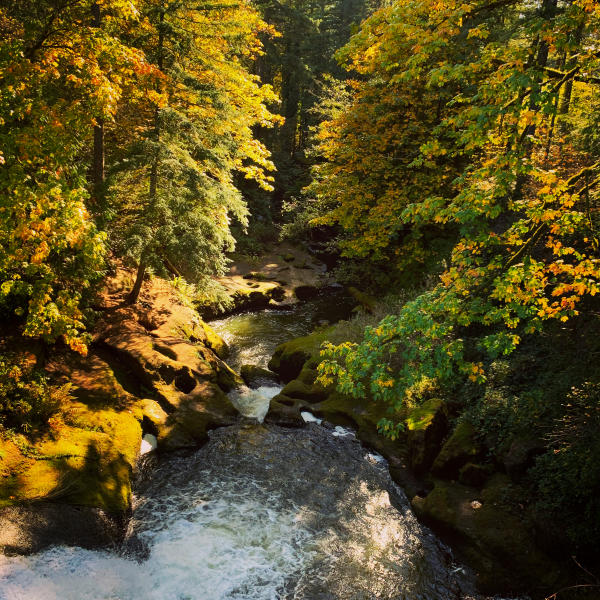 "Lacamas Lake offers beautiful forested trails with plenty of evergreen trees. I love how peaceful it is along the lake, even during the busy seasons."
Michelle McKenzie – Director of Marketing
Favorite view: Moulton Falls  

"Moulton Falls is one of my favorite nature escapes on a weekend morning. The beautiful turquoise shade of the water, the rushing sound of the Lewis river and the wide, flat trails make it the perfect place to find some peace. My dog loves it too–there's so many things for him to sniff!"
Erica Thompson – Communications Manager
Favorite view: Lily Fields of Camas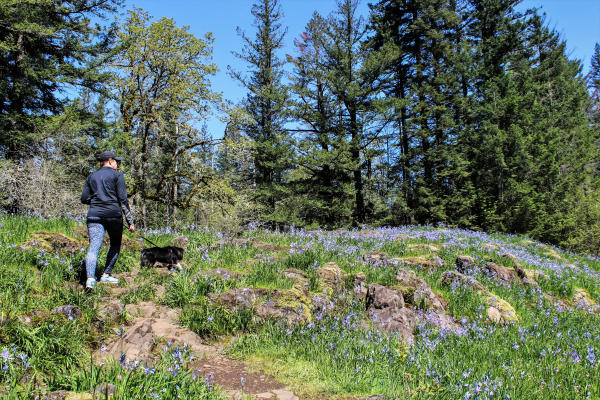 "The Lily Fields of Camas that bloom in early spring are a hidden gem on the trails of Lacamas Lake Park. It almost feels like a storybook walking on the path through the purple flowers–photos don't do it justice!"
Taylor Pulsipher – Graphic Designer
Favorite view: Whipple Creek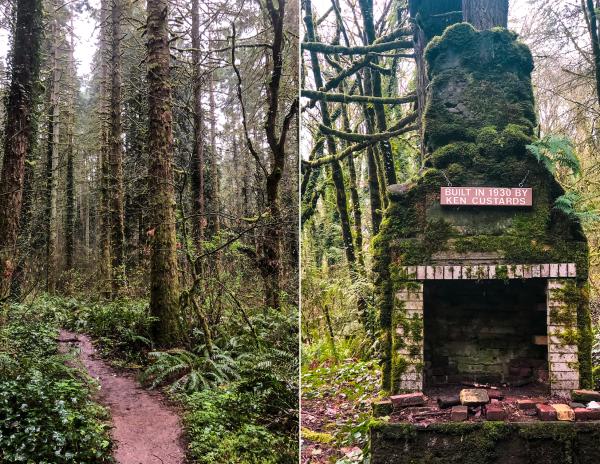 "The first time I went to Whipple Creek I felt like I had been transported into a painting. It's so beautiful and serene and only a short drive away which makes it a perfect escape any day of the week. I can't wait to go back and mushroom hunt. "
For more information and updates regarding COVID-19 in Vancouver USA and Clark County, click here. Find restaurants, breweries, and tasting rooms offering takeout and delivery here.