While COVID-19 has changed the way we all think about travel this summer and fall, it doesn't mean you can't explore safely. If you are healthy, here is how to make the most of your time in Vancouver USA during each re-opening phase.
Stay up-to-date on which phase our county is in by visiting our COVID-19 resources page. You will also find city and state regulations, as well as event cancellations, that may affect how your trip looks and feels.
Phase 2
You must wear a face covering at all indoor public spaces, and outdoors when social distancing can't be maintained. We suggest traveling with just one other person from your household, or even taking a solo trip! While non-essential travel is not encouraged, we want you to know what you can do if in town for a graduation, family matter, or other occasion deemed necessary.
Morning:
Grab a latte to go from a local coffee shop. Many offer ordering ahead for contactless pick up and paying. Find the Twin Cylinder Coffee truck parked at Turtle Place on W 7th St. in the heart of downtown Vancouver.
Walk the Columbia River Waterfront Renaissance Trail before the crowds. You can cover more than five miles one-way, and even venture over the Vancouver Land Bridge to explore the Fort Vancouver grounds.
Purchase a book from a local bookstore, like Dickens Children's Books in Uptown Village or Vintage Books, at the beginning of your stay for a relaxing activity to be enjoyed throughout the weekend. Pro tip: Both of these bookstores often carry puzzles and activity books too!
Afternoon:
What sounds good for lunch? Search by category on our website and call ahead for take-out at a local restaurant. Food carts dot this list as well if you prefer to never step inside. Parklets, like outside The Mighty Bowl, are great for outdoor distanced dining too.
Find a wide trail so you can maintain six feet away from other hikers. Try Moulton Falls or Lewisville Regional Parks for lots of space to roam among tall evergreens.
Evening:
Check in at your hotel, where they will assure you the increased safety procedures they are implementing: contactless check in, house-keeping by request only, new deep cleaning procedures in guest rooms and at other touch points, and more.
Bring layers to a restaurant so you can sit outside on the patio. Try not to dine between 5 and 6:30 p.m. to avoid crowds, and make reservations when possible.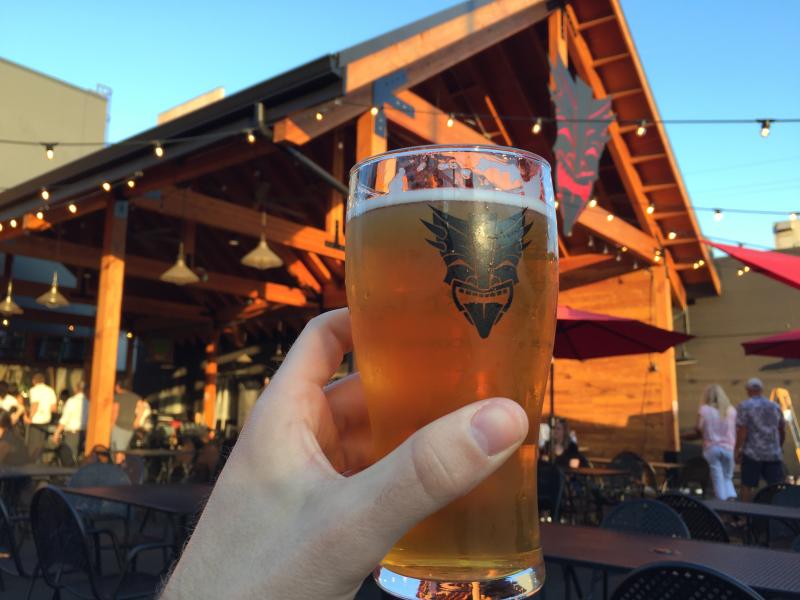 Phase 3
Travel with your family or a small group of friends. Non-essential travel is acceptable and groups of 10 are allowed if you find yourself in a crowded spot. Face coverings and social-distancing from those outside your group is still encouraged.
Morning:
It's easier to eat out at smaller establishments that have limited seating. Try Syrup Trap or C'est La Vie for a quick breakfast packed with flavor and flair.
Explore the Clark County Historical Museum, which can now open in Phase 3. Learn about the rich history of the area through exhibits and artifacts.
Afternoon:
Enjoy a picnic in the park after perusing the Vancouver Farmers Market for fresh goods. Picnic shelters, play structures, and sports courts are open and ready for use—remember your hand sanitizer.
Rent a Zoot Scoot for a new way to see the sights. Go on a scavenger hunt for colorful downtown murals or feel the wind in your hair along the Columbia River.
Evening:
Phase 4
While "normal" is a relative term, Phase 4 essentially removes limitations for size of gatherings and event attendees. With that being said, the City of Vancouver has canceled all permitted events through August. Taking necessary precautions are always encouraged, especially for those with higher risk factors.
Morning:
Afternoon:
Visit our event calendar to see what is happening in the area. Or catch a movie at Kiggins Theatre—a long-awaited Friday night activity. (P.S. They have the best popcorn in town!)
Clark County has some of the most acclaimed breweries and wineries in the Pacific Northwest! Do a downtown trek of local taprooms or wind your way through the newest waterfront wineries—without worrying how many places you go to in one day (while drinking responsibly, of course).
Evening:
While many of these activities can be enjoyed in more than one phase, we hope this guides what you can and cannot do in Vancouver USA during the slow re-opening process. Feel free to email marcom@visitvancouverusa.com with any questions, and sign up for our monthly newsletter for more timely ideas.