Like every year around the beginning of spring, we were excited to launch our latest edition of the Vancouver USA Travel Magazine—a complete guide to visiting our city with ideas for daytrips, getting outdoors, dining options, events, and the latest happenings in the Couve. Unfortunately, the day the magazine was supposed to be delivered was the first day our office made the tough decision to start working from home in efforts to help slow the spread of COVID-19. Little did we know that it was only the beginning of many changes to come.
With all that being said, we are now able to send out physical copies, and many of the article topics can still be enjoyed in a safe way, or during a future trip when you are ready to travel again. We've come up with a few fun ideas to plan now for your next visit to Vancouver USA, whenever the time is right for you to come again.
Dive in
First, request a (free!) copy of the Travel Magazine to be mailed directly to you within a week. Settle in after a day of running errands or on a quiet Sunday morning.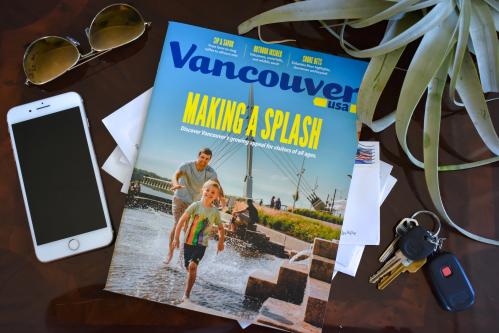 Draw a bath and add extra bubbles while daydreaming about your next waterfall hike in the Columbia River Gorge (pg. 39) or road trip to the beach (pg. 40). Bonus: Planning is always made better with a local brew!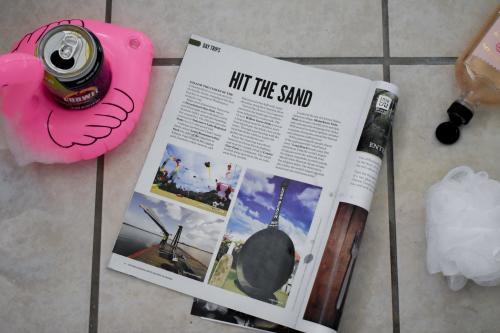 Put on a pair of your favorite sweats with a cup of locally-roasted java to sip on the couch. Read all about Vancouver's unique coffee shops that source and roast their own beans from around the world (pg. 12).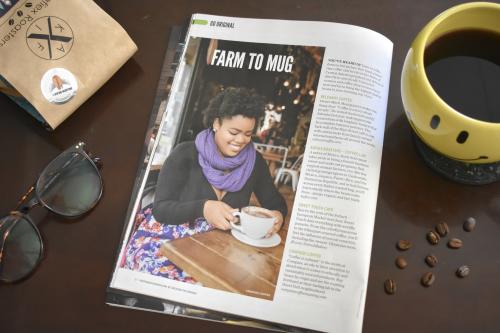 Let your taste buds do the traveling as you nosh on worldly cuisine delivered right to your door (pg. 27).
Nothing beats a cold beverage on the patio on a hot summer day! Pick up a bottle of Southwest Washington wine to enjoy outside in the fresh open air (pg. 28).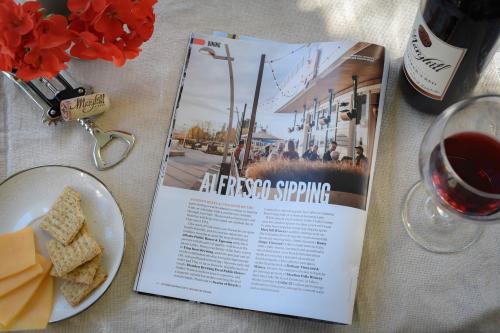 Vancouver's neighboring towns have a lot to offer, especially when it comes to outdoor adventures the whole family can enjoy. Turn your backyard birdwatching adventures into plans to visit the Ridgefield National Wildlife Refuge, or your afternoon in the kiddie pool into plans to swim at Moulton Falls or Battle Ground Lake State Park (pg. 25).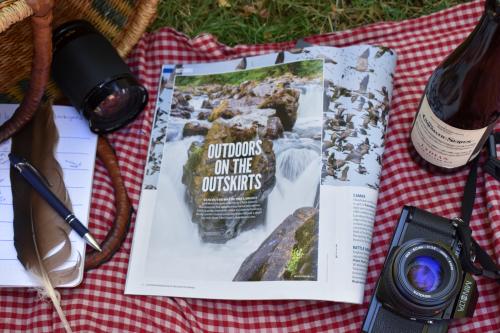 Make the most of the end of summer or the fall season by creating plans to visit Vancouver USA. Explore the rest of our website for even more ideas to get the brainstorm rolling and a Southwest Washington adventure penciled in on the calendar.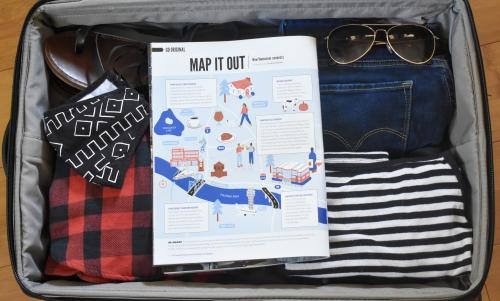 Photos by Taylor Pulsipher