From chic new waterfront locations, Voodoo Doughnut debuting on this side of the Columbia River, to fresh brew spots and great PNW hikes, check out everything we are looking forward to in this new year!
New at the Waterfront: Hotels, Restaurants and Shops
The Vancouver Waterfront is full of excitement with something new constantly on the horizon. Soon, find anticipated lodging like Hotel Indigo and the AC Hotel by Marriott scheduled to open this spring and summer (respectively), boosting the visitor experience (or staycation getaway) to new heights with stunning riverfront views. Hotel Indigo will bring with it some premiere Northwest restaurants like Portland steakhouse El Gaucho and the Seattle mainstay 13 Coins. Find Evoke Wine Bar (formerly Naked Winery) bringing its wisecracks and creativity to the area too.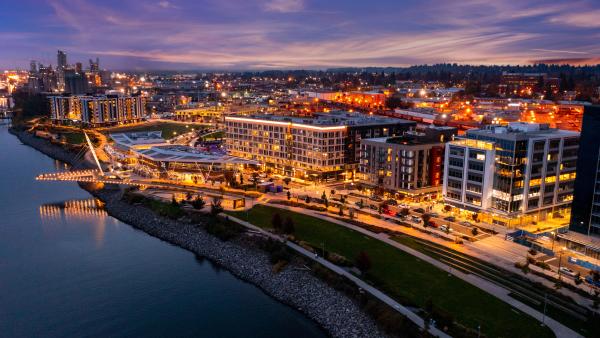 Willamette Valley Vineyards also has plans to open a tasting room and full-service restaurant in the second-story spot in the Don Building, offering patio seating and riverfront views. For some retail therapy, shop local goods at Night Market Vancouver's long-anticipated brick and mortar storefront Pop Local. Another local favorite we look forward to opening its second location at the waterfront is Be Well Juice Bar with its refreshing juices, smoothies acai bowls, and enticing avocado toast.
Tasty Libations: Breweries and Vineyards
We can't wait for these new breweries to bubble up here in Brewcouver! Ruse Brewing's Crust Collective, one of Oregon's best and buzziest breweries, is slated to open on the waterfront. The highly awaited expansion will offer a family-friendly taproom and the brewery's first foray into food service with a Detroit-style pizza theme. Adding to the list is Basalt Brewing, slated to open in the old Vancouver Fire Department Station, with rotating original beers on tap and food trucks in the parking lot. We also can't forget about some of the newer taps that popped up recently, including Mav's Taphouse and SOMA Kombucha Taproom (a less boozy option).
Fresh Foodie Adventures: Top Restaurants
2022 kicked off with a bang when Portland maven, Voodoo Doughnut, made its way to Vancouver with its recognizable pink boxes and distinct doughnut creations. Now we look forward to even more foodie locations coming to Vancouver! Introducing traditional Bosnian cuisine to the area, 7 Restaurant will serve up family recipes like Cevapi and Burek on Main Street, while The Coral Club will provide a Tiki lounge experience with Polynesian-inspired fare downtown. If you're looking for (perhaps) a new experience, Bula Kava House will soon offer the special drink extracted from the root of a Pacific islands plant—Kava. And don't miss out on these recent tasty openings from Magnolia Tavern, The Cove, and The Sedgwick.
Gateway of The PNW: Start Your Adventure in SW Washington
We like to say Vancouver is close to everything from urban trails to easy access to Mount St. Helens, the Columbia River Gorge, and the Pacific Coast. We can't wait to get out for these PNW adventures in the new year! Head out for a walk, run, or bike outing close to town at Burnt Bridge Creek Trail, Salmon Creek Greenway Trail, or the Cougar Trails. Find Moulton Falls to enjoy a scenic winter backdrop. Or discover the relationship between Loowit Brewing and your trip to Mount St. Helens. Spring will bring more wildflower and waterfall hikes. Find the best scenes for wildflower viewing on Dog Mountain, Coyote Wall, and Catherine Creek trails.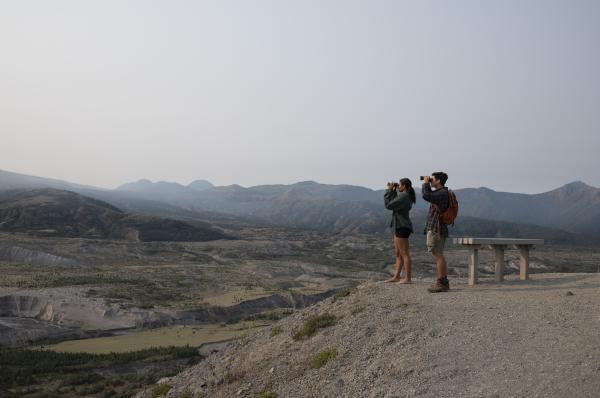 Find Your Couve: Trivia Scavenger Hunt
In the spirit of our rebrand, Visit Vancouver WA is offering some fun ways to interact with the city's greatest assets! A local scavenger hunt allows people to explore the places that make Vancouver stand out as a unique destination with a mobile-friendly pass. Players can download the pass and start exploring the city while answering trivia questions along the way. Patrons can also find select brews inspired by Vancouver at participating locations and collect a free branded koozie. Better hurry! Each participating brewery only has 50 koozies to hand out for each Couve-titled pint or can purchase. We also invite all to Meet our Vancouver colors, originating from the actual tones one would see while discovering the SW Washington region. How many can you find while exploring the Couve and beyond?
And perhaps most importantly, we can't wait to welcome back visitors to Vancouver WA. Cheers to a new year of traveling and exploration! Follow along on social media for giveaways and use the hashtag #DiscoverVanWA for a chance to get your photo featured on our page in 2022.