While there were many good things that came out of 2020 (hello, La Provence crossing the river, new outdoor patios, and waterfront wineries!), it is certainly a year we'd like to put behind us. Here are the top five things we are looking forward to in 2021 in Vancouver USA.
New Restaurants
The promise of fresh foodie adventures at newly-opened eateries is always a fun addition to the list of date night ideas or dinner locales for the family. Here are a few that we can't wait to try: The Sedgewick posting up in Tommy O's former corner spot, Nom Nom's sister restaurant Saap Fusion Kitchen, Woody's Tacos returning to downtown, Dandelion Teahouse & Apothecary growing from the Vancouver Farmers Market to their own storefront, and the waterfront's second-story DosAlas Latin Kitchen + Tequila Bar. Kafiex Roasters is also poised to open up a second location on the waterfront.

Waterfront Lodging 
While 2020's greatest lesson was that plans are often delayed…the Hotel Indigo and AC Marriott are scheduled to open in 2021, boosting the visitor experience (or staycation getaway) to new heights with stunning riverfront views. Their structures will also make room for ground floor shopping, coffee huts, and rooftop bars (including El Gaucho's highly anticipated offering atop the Hotel Indigo). Hood River's Naked Winery will also open a waterfront tasting room, bringing its wise cracks and creativity to the Washington side.
Focusing north, ilani's major expansion that includes a 14-story hotel, two new restaurants, and even more gaming space is on the horizon, garnering excitement from all over the region.
The Return of Festivals 
While the return of large crowds (think: 500+ people) cannot be predicted, event coordinators have learned unique ways to keep attendees safe with virtual experiences, spaced out time slots, sanitation practices, and more. Though some of the early summer festivals didn't get a chance to rethink how to make it work in 2020, we are excited to see how annual favorites make 2021 events a reality—The Recycled Arts Festival, the Clark County Fair, and the Vancouver Brewfest, to name a few.
And if the lack of local sports has left a void in your life for the past year, we are enthusiastic for the (tentative) promise of a Ridgefield Raptors wood-bat baseball season, the NAIA Cross Country Championship competition returning to Fort Vancouver, and other local youth tournaments making their way back for future fandom.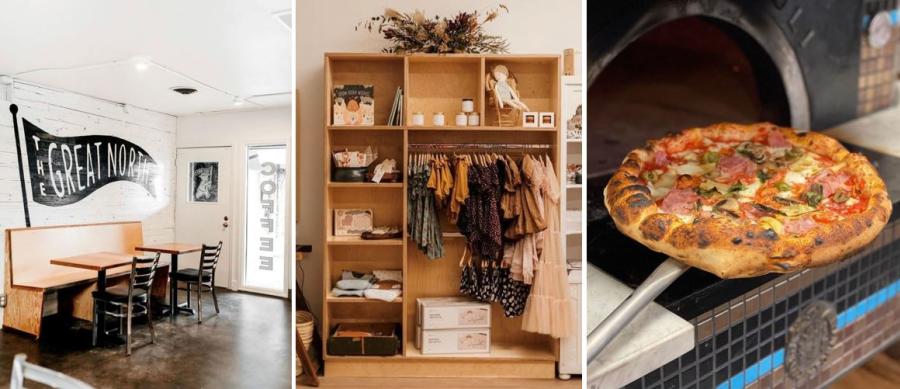 Community Rally 
They say you don't know how strong you are until you've been knocked down (or have the threat of murder hornets flying around), and this Vancouver community certainly showed strength and resilience in their support of each other. We're looking forward to continuing programs, like Savor the Couve, to help struggling businesses make it through unforeseen circumstances and gain more exposure to survive and thrive.
We are also rooting for those businesses that opened in the face of COVID-19 restrictions, beating the odds to bring new ventures to the city—like Moo Burgers & Beer (returning next spring), kids boutique Lyon and Pearle, The Great North coffee shop, three new wine tasting rooms on the waterfront and two Ridgefield taprooms, eco-friendly Kindred Homestead Supply, Amaro's Table's second location, and La Sorrentina's east Vancouver brick-and-mortar.
PNW Nature 
While "stay home" became the nation's homogenous plea, the outdoors also became a safe haven for many looking to get a breath of fresh air and meet exercise goals sans open gyms and indoor facilities. Appreciation for the natural scenes right here in our "backyard" grew with families exploring urban trails new to them, runners finding fresh routes through the trees, and hikers discovering waterfalls they hadn't found before. While we've always known Mount St. Helens was a nearby gem unclaimed and unlike any other, that the Columbia River Gorge views never get old, and that the wind off the Pacific Ocean coastline blew new life into a rundown quarantine routine, 2020 brought a new sense of gratitude that we don't want to forget.
And perhaps most importantly, we can't wait to welcome back visitors to Vancouver USA without hesitation or caveat. Cheers to a new year of traveling and adventure!