Bolstered by the grand opening of an award-winning waterfront development, 2018 earned its title as a banner year for Vancouver USA. If you thought the excitement was behind us though, think again. We've got the inside scoop on what's ahead in 2019, and it's going to be BIG!
Waterfront Waves
The Waterfront is already bustling with activity, and another wave of new restaurants will add to the excitement when they drop anchor this spring and summer.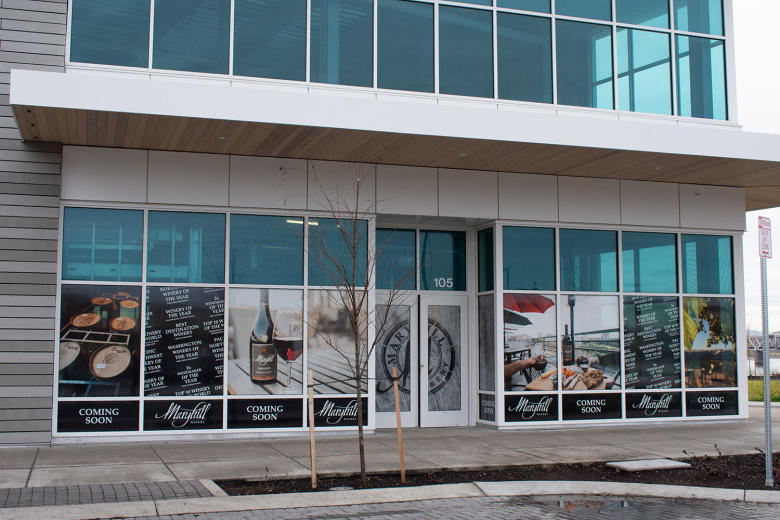 Maryhill Winery is nearing closer to opening its 4,890-square-foot tasting room and has confirmed plans to feature live music performances in addition to its wines and small plates menu. Just upstairs, Barlow's Public House is readying for the summer crowds with a vibe of understated steakhouse elegance. The menu is still under wraps, but we've heard rumblings of southern comfort food and plans for a self-serve beer and wine wall (powered by kegs and barrels on tap). Keep an eye out for the Neapolitan pizza stylings of Lake Oswego export Pizzeria sul Lago and towering burgers and boozy shakes at neighboring Stack 571.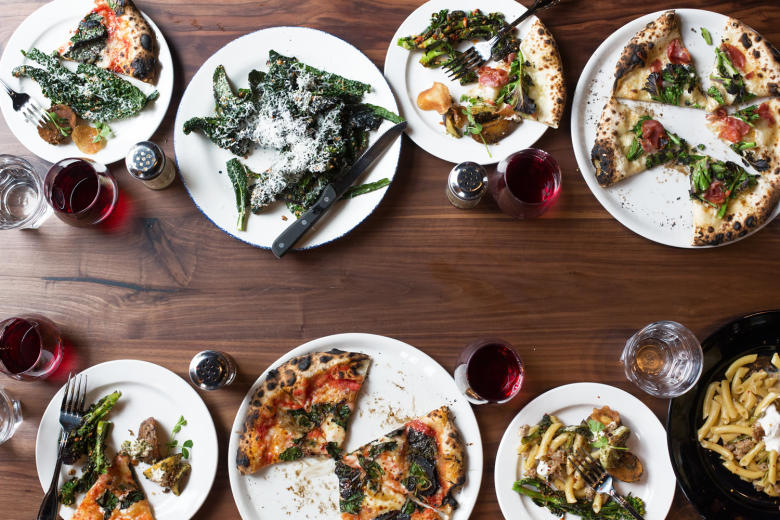 Photo by Emily Stocks; Courtesy Pizzeria sul Lago
Underscoring the importance of the Vancouver waterfront's location, an interactive art installation will serve as the final, crowning piece of the now-open Vancouver Waterfront Park. Headwaters Wall will feature a bronze topographical map of the area's regional watershed and give kids the change to get hands-on with a water play component.
New and Improved
Get out your 'must-visit' checklist: Rumors of restaurant revamps and shopping start-ups hint at the flavors and finds ahead in 2019.
Woody's Tacos opened its new location at The Mill in January, proving that The Mill is Vancouver USA's most buzz-worthy collection of dining destinations east of I-5 (check out perennial faves Ben's Bottle Shop, Rally Pizza, Smokehouse Provisions and Pines Coffee if you need convincing). For fans on the west side, never fear: Woody's continues to float the possibility of plans for a new downtown location in 2019.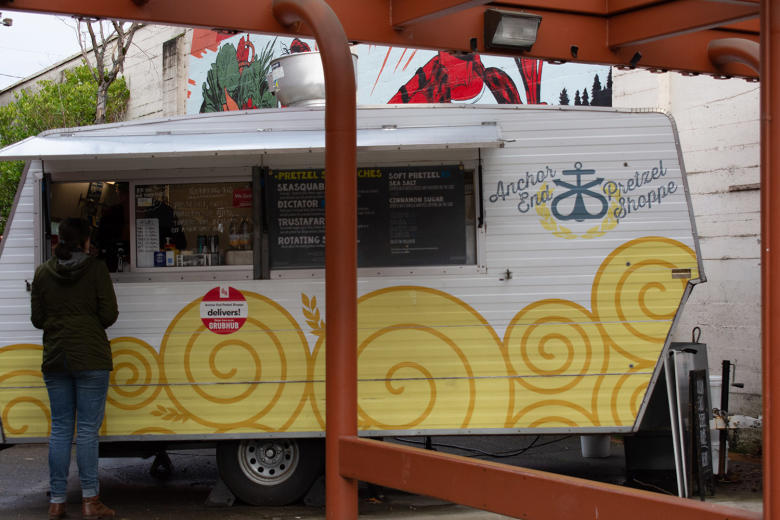 Treat Vancouver has hinted repeatedly about plans for a larger production facility for the sweet-smelling but often all-too cozy bakeshop. Foodies will also appreciate the expansion and renovation currently underway at Columbia Food Park, which will allow it to house additional micro-sized purveyors of specialty eats alongside existing tenants Mack Shack and Anchor End. Former food cart Ingrid's Good Street Food is making the move to Uptown Village in a brick-and-mortar space expected to open this March. Just a few blocks away, La Bottega has started work on a remodel of the classic restaurant, with plans for adding a wine cellar.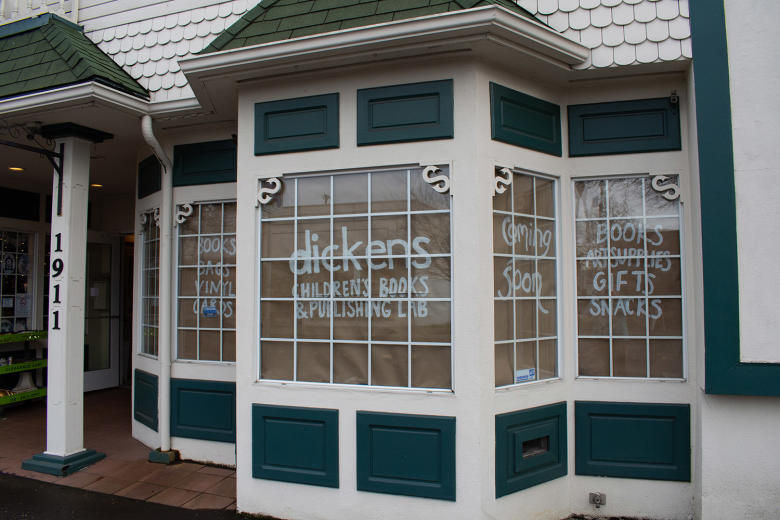 In Uptown Village, Dickens Children's Books promises to be a charming store and whimsical learning space when it opens later this spring, complete with murals of famous literary characters on the walls.
Cruising Along
Start your engines! More than 500 people in cars spanning the globe from Japan and England to Germany and Canada will converge upon Vancouver when the Great Race cruises into town on June 28th. As part of the race (Note: This race hearkens back to yesteryear, and the emphasis on speed is lowered accordingly), participants will cover more than 2,300 miles in 9 days, some in automobiles dating back as far as 1916.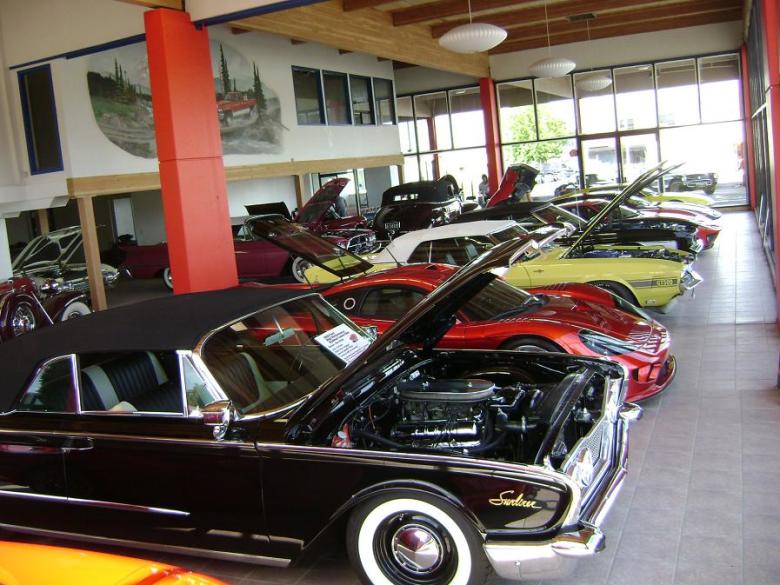 Photo courtesy The Museum, Cars by Ron Wade
Car collectors will also appreciate the long-awaited opening of The Museum, Cars by Ron Wade. Located in a 1960s-era Volkswagen dealership in Hazel Dell just north of downtown, the private collection houses more than 40 premium, luxury, classic, and antique cars. While no firm opening date is set, rev up your RPMs for a rumored later spring/early summer unveiling.
Couve Conventions
The Great Race isn't the only new group coming to the Couve in 2019.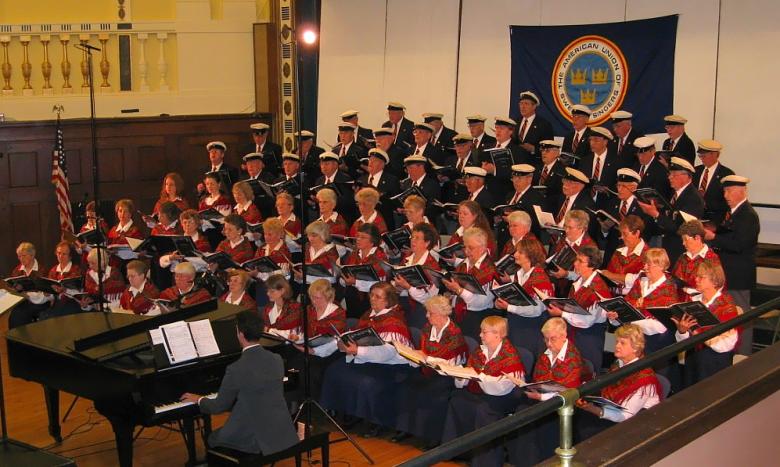 Photo courtesy American Union of Swedish Singers
Get ready to give a big Välkommen to the American Union of Swedish Singers, who will be holding their national convention at the Hilton Vancouver. Aspiring brewers will want to attend Nanocon, which packs in more than 30 seminars, workshops, and events geared towards small-scale brewery operations. If you hear buzz about Vancouver's latest and greatest attractions in the news, it may be because dozens of the area's most prominent travel writers are coming to town for the Travel & Words Writers Conference in April. Once again, the American Empress paddle wheeler and its 223 passengers will homeport in Vancouver on a bi-weekly basis, while hundreds of runners will return to the rolling fields of Fort Vancouver for the NAIA Cross Country Championships.