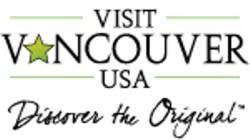 FOR IMMEDIATE RELEASE
January 17, 2013
For more information:
Tallie Mattson
360-750-1553 Ext. 19
marketingadmin@visitvancouverusa.com
WASHINGTON STATE FARMERS MARKET ASSOCIATION MEETING IN
VANCOUVER USA
Farmers market may be closed for the season,
but the Association is open for business year-round
VANCOUVER, Wash. - The Washington State Farmers Market Association will meet in Vancouver USA for its annual conference January 25-27 at the Heathman Lodge. From seasoned vendors to novices, the weekend conference will provide participants the skills and knowledge to continue to build their local programs to increase access to agriculture, art, and food. As one of the largest markets in the region, Vancouver was selected as host city for its established support of farmers markets.
"We are excited to welcome the Washington State Farmers Market Association to Vancouver as they strive to develop healthy communities and sustainable food systems," said Kelsey Chappelle, senior convention sales manager at the Vancouver USA Regional Tourism Office. "Our community's strong agricultural roots and embrace of the farmers market independent spirit makes Vancouver USA the perfect destination for this conference."
An annual meeting will be held at the conference as well as a board of directors election and keynote speakers. Event workshops will include topics relating to market start-up, financial planning, marketing, food safety, nutrition, and more. Recipients of various association award recognitions will be highlighted at the awards reception.
"Our local Vancouver Farmers Market has almost 200 vendors and is one of the largest weekly markets in Washington," said Jordan Boldt, executive director of the Vancouver Farmers Market. "The off-season is a great time to meet and get to know the people behind the other markets. We are looking forward to attending the conference and showcasing Vancouver."
For more information, visit the Washington State Farmer Market Association website.
About Vancouver USA Regional Tourism Office
Vancouver USA Regional Tourism Office (formerly Southwest Washington Convention & Visitors Bureau) is an economic development organization responsible for competitively marketing Vancouver and the surrounding area as a destination for meetings, conventions, and group and leisure travelers. The organization's mission is to promote Vancouver and Clark County by increasing convention and visitor business. For more information call 360-750-1553, or visit www.VisitVancouverUSA.com.
###