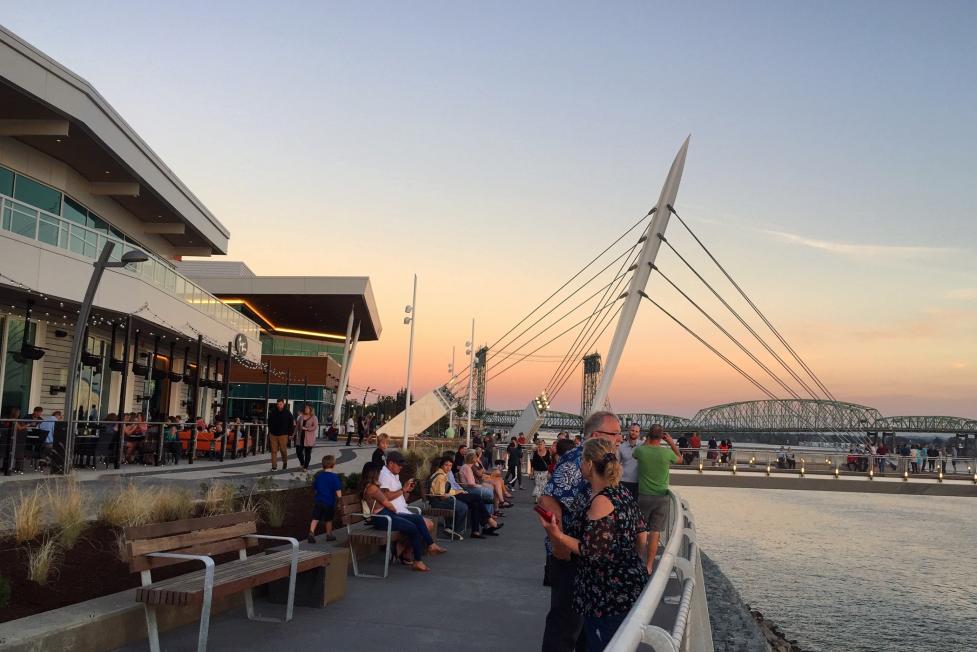 New report reveals a 15.1 percent increase in visitor spending in 2018
VANCOUVER, Wash. — A recent report conducted by Dean Runyan Associates for the Washington Tourism Alliance shows that visitor spending to Clark County in 2018 was more than $585 million—a 15.1 percent increase from 2017. Last year, Clark County saw an 8.5 percent increase from the previous year, and in 2016 visitor spending increased by 4.7 percent.
"While Phase 1 of the new Vancouver Waterfront didn't officially open until the last quarter of 2018, the feedback and interest has been outstanding," said Kim Bennett, president and CEO of Visit Vancouver USA. "These statistics are a bit staggering, but we knew the Waterfront would make a positive impact for the local economy and attract more visitors. We are confident that the numbers will continue to grow as Vancouver becomes a must-visit destination for more people in the region."
The report also revealed that travel-related employment was up nine percent in Clark County, and total tax revenue from visitors equaled $52 million, an 8.6 percent increase from 2017.
Vancouver has attracted out-of-area wineries, like Maryhill Winery and SuLei Cellars, to open new satellite tasting rooms. The waterfront will continue growing with anticipated additions such as Pizzeria Sul Lago, Stack 571, and Barlow's Public House this summer, and Hotel Indigo, the city's first boutique hotel, slated to open in early 2020.
For more information on travel's economic impacts, please visit www.VisitVancouverUSA.com.
About Visit Vancouver USA
Visit Vancouver USA is the official destination marketing organization for Vancouver USA and the surrounding areas. The organization also markets the region as a venue for sports events through the Vancouver USA Sports brand. Visit Vancouver USA's mission is to increase visitor spending in Vancouver and Clark County through competitively marketing the area as a destination for meetings, conventions, and group and leisure travelers. For more information call 360-750-1553, or visit www.VisitVancouverUSA.com.
# # #