FOR IMMEDIATE RELEASE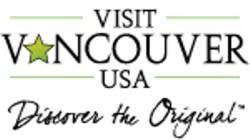 Sept. 25, 2014
For more information:
Jacob Schmidt
360-750-1553 Ext.519
jschmidt@VisitVancouverUSA.com

Visit Vancouver USA moves its destination marketing operations to Main Street
Business office relocated - visitor center operations to continue on Officers Row

VANCOUVER, Wash. - Visit Vancouver USA has relocated its business offices to 1220 Main St., suite 220, in downtown Vancouver.
The new location will serve as the home base for the staff's continued efforts to market Vancouver and the surrounding areas as a destination for meetings, conventions, and group and leisure travelers. The space offers additional room for staff to meet with meeting planners, convention delegates, industry partners and hoteliers.
The walk-in visitor center at the Historic Reserve will continue its operations at the east end of Officers Row, servicing visitors looking for maps, brochures and guides to the area. During the National Park Service's ongoing renovations of the visitor center, the lobby area of Pearson Air Museum will serve as the temporary visitor center.
Print copies of the Visit Vancouver USA travel magazine are available to visitors at the center or online in digital form. For bulk distribution purposes, magazines can be ordered through the Visit Vancouver USA business office.
About Visit Vancouver USA
Visit Vancouver USA is the official destination marketing organization for Vancouver USA and the surrounding areas. The organization also markets the region as a venue for sports events through the Vancouver USA Sports brand. Visit Vancouver USA's mission is to increase visitor spending in Vancouver and Clark County through competitively marketing the area as a destination for meetings, conventions, and group and leisure travelers. For more information call 360-750-1553, or visit www.VisitVancouverUSA.com.
# # #