FOR IMMEDIATE RELEASE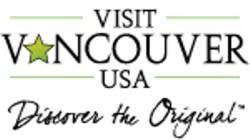 Sept. 25, 2014
For more information:
Jacob Schmidt
360-750-1553 Ext.519
jschmidt@VisitVancouverUSA.com

Visit Vancouver USA announces 2014 Tourism Award winners
Local award winners embody the offerings and growing future of tourism to Clark County

VANCOUVER, Wash. - Visit Vancouver USA has announced the recipients of the eighth annual Clark County Tourism Awards. The awards honor individuals and organizations that have made considerable contributions to tourism in Clark County.

"Tourism continues to grow as an economic driver for Clark County, and this year's Tourism Award recipients truly showcase why visitors are choosing Vancouver USA as both a business and leisure travel destination," said Kim Bennett, president and CEO of Visit Vancouver USA. "Our 2014 award winners come from all corners of the tourism industry and have helped grow our community through their innovation and leadership."
The three category winners were nominated by the community, selected by Visit Vancouver USA and interviewed for a new YouTube video, Talking Tourism. The 2014 Tourism Award winners are:
The Tourism Ambassador Award - As a park guide at Fort Vancouver National Historic Site, Mike Twist is the front-line contact for many visitors exploring the park. More than 733,000 visited Fort Vancouver in 2013, and Mike has worked directly with many of those guests. In 2014, Mike also led new programming for visitors to Vancouver from the American Empress riverboat. He consistently garners positive feedback from visitors for his interpretive offerings and ability to connect the historic significance of the Vancouver community with U.S. history as a whole. 
The Outstanding Tourism Professional Award - Tiona Dumas is known in the hospitality community for her attention to detail when working with both high-profile corporate clients and citywide conventions. As the director of catering and events for the Hilton Vancouver Washington, Tiona furthers the economic impact of tourism to Clark County through her ability to listen to clients, provide them with original experiences and, as a result, ensure retention of those clients for future meetings and events. She has been responsible for working with such groups as Kumoricon convention, Tilth Producers of Washington and the Association of Washington Housing Authorities. Tiona's skill, dedication, and attentive approach all reflect her work to showcase the amenities and attractions that make Southwest Washington a premier meetings destination. 
The Spirit of Tourism Award - The Vancouver USA Marathon has brought thousands of visitors from around the world to Clark County since its inaugural run in 2011. Held by Energy Events, part of the race's success can be attributed to its diverse course - featuring such favorites as Fort Vancouver and the Columbia River - and its post-race Summer Brewfest. The Summer Brewfest is open to the general public as well as runners, and has featured handcrafted brews on tap from many of Clark County's growing microbreweries. The Marathon has also been named by Runners World magazine as one of the top "feature-filled marathons" and continues to help grow awareness of Vancouver on a regional and national scale.
Tourism is a vital part of Clark County's economy and is one of the leading generators of employment in the area. According to the Washington State Travel Impact and Visitor Volume report conducted Dean Runyan Associates, visitor spending to Clark County in 2013
exceeded $467 million;
generated more than $31,000 in local and state taxes; 
supported more than 4,100 Clark County jobs with more than $122 million in earnings;
and
Increased 5.1 percent, outpacing the state average of 3.2 percent.
Local chambers of commerce co-sponsored the awards and solicited nominations from their members. Sponsoring organizations include the Greater Vancouver Chamber of Commerce, the Battle Ground Chamber of Commerce and the Camas-Washougal Chamber of Commerce. The City of Vancouver, Clark County and the Clark County Lodging Association also supported the awards.
To learn more about the tourism industry and the 2014 Clark County Tourism Award Winners, please visit www.VisitVancouverUSA.com.
About Visit Vancouver USA
Visit Vancouver USA is the official destination marketing organization for Vancouver USA and the surrounding areas. The organization also markets the region as a venue for sports events through the Vancouver USA Sports brand. Visit Vancouver USA's mission is to increase visitor spending in Vancouver and Clark County through competitively marketing the area as a destination for meetings, conventions, and group and leisure travelers. For more information call 360-750-1553, or visit www.VisitVancouverUSA.com.
# # #