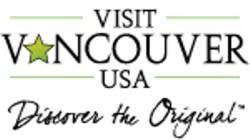 FOR IMMEDIATE RELEASE
October 23, 2012
For more information:
Jill Daniel
Vancouver USA Regional Tourism Office
360-750-1553 Ext 18
jdaniel@VisitVancouverUSA.com
The Vancouver USA Regional Tourism Office Adds
New Marketing and Communications Assistant to Team

VANCOUVER, Wash. - The Vancouver USA Regional Tourism Office is pleased to announce that Tallie Mattson has joined the team as marketing and communications assistant. In her new position, Mattson will assist the marketing and communications manager in marketing, public relations, and promotions for the Tourism Office.
"We are very excited to bring Tallie on board," said Jill Daniel, marketing and communications manager for the Vancouver USA Regional Tourism Office. "Her experience and energy make her a great addition to the team."
Mattson graduated in May from Washington State University with a Bachelor's of Arts in Communication from The Edward R. Murrow College of Communication. She brings media relations, social media writing and management, campaign development, and digital content creation skills to the position. Mattson recently completed a three-month internship with Maxwell PR + Engagement in Portland. She also serves on the National Tech Committee for the Association for Women in Communications.

About Vancouver USA Regional Tourism Office
The Vancouver USA Regional Tourism Office, along with the Vancouver USA Regional Sports Commission, is an economic development organization responsible for competitively marketing Vancouver and the surrounding area as a destination for meetings, conventions, sports events, and group and leisure travelers. The organization's mission is to promote Vancouver and Clark County by increasing convention and visitor business. For more information call 360-750-1553, or visit www.VisitVancouverUSA.com.
###