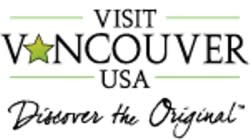 FOR IMMEDIATE RELEASE
April 25, 2013
For more information:
Tallie Mattson
360-750-1553 Ext. 19
marketingadmin@visitvancouverusa.com
SALMON RECOVERY CONFERENCE IN VANCOUVER USA
FOCUSES ON EFFORTS MADE AND LESSONS LEARNED
Conservation strategies, projects, planning and more
VANCOUVER, Wash. - The 2013 Salmon Recovery Conference will meet in Vancouver USA at the Hilton Vancouver Washington and Convention Center May 14-15. The biennial conference is located along the Columbia River to allow examination of Oregon-Washington salmon recovery projects and issues, and will bring attendees from both states together to learn from each other.
"We are excited to have the Salmon Recovery Conference in Vancouver USA for the first time, having both Washington and Oregon delegates attending demonstrates what a great destination we are to host bi-state conferences," said Kelsey Chappelle, senior convention sales manager at the Vancouver USA Regional Tourism Office.
The 2013 Salmon Recovery Conference will attract a wide-range of groups such as state, federal, city and county agency staff; tribal members; project engineers and hydrologists; people active in salmon recovery in Washington, Oregon, and along the Pacific coast; and more.
The two-day meeting will include plenary sessions, keynote speakers, breakout sessions, presentations and panels. The overall conference will highlight what has been successful, what hasn't, and improvements in the quality and cost-effectiveness of salmon recovery projects.
"We are very pleased to be hosting our 2013 Salmon Recovery conference at the Vancouver Convention Center," said Kaleen Cottingham, director of the Recreation and Conservation Office. "The Convention Center has excellent staff and facilities to accommodate our 600 conference attendees. One of the pleasant surprises is to look out onto the plaza to a statue of salmon, highlighting how important this iconic fish is to this community. Our conference attendees dedicate their working lives to saving salmon, so this location is an ideal place for us."
The 2013 Salmon Recovery Conference website includes more information.
About Vancouver USA Regional Tourism Office
Vancouver USA Regional Tourism Office is an economic development organization responsible for competitively marketing Vancouver and the surrounding area as a destination for meetings, conventions, and group and leisure travelers. The organization's mission is to promote Vancouver and Clark County by increasing convention and visitor business. For more information call 360-750-1553, or visit www.VisitVancouverUSA.com.
###