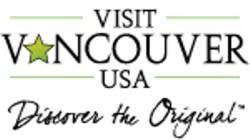 FOR IMMEDIATE RELEASE
April 26, 2013
For more information:
Tallie Mattson
360-750-1553 Ext. 19
marketingadmin@visitvancouverusa.com
ONE OF LARGEST AFFORDABLE HOUSING MANAGEMENT CONVENTIONS
MEETS IN VANCOUVER USA
Joint housing conference expects over 600 attendees
VANCOUVER, Wash. - The annual convention of the Joint Affordable Housing Management Association- Council for Affordable and Rural Housing will be held May 6-7 at the Hilton Vancouver Washington and Vancouver Convention Center. The joint convention is in its fourth year of successfully merging together. The annual convention will educate members about the affordable housing management industry and assist in facilitating skill set refinement.
"We have been working with AHMA-CARH to bring this convention to Vancouver since 2009," said Kelsey Chappelle, senior convention sales manager at the Vancouver USA Regional Tourism Office. "A great network of community partnerships came together to make this happen from the Mayor welcoming the board here in 2012, to eight of our regional hotels hosting over 1,700 room nights. We're looking forward to having them in our community in a couple of weeks."
The 2013 AHMA-CARH Convention will include a trade show, group trainings, key-note speakers and featured breakout sessions. Participants will include individuals from management companies, owners, on-site resident managers, developers, housing authorities, and other industry professions.
"We are very excited about having our convention in Vancouver this year," said Joseph Diehl, Executive Director of both organizations. "The staff at the Vancouver USA Regional Tourism Office has been instrumental in helping us secure sleeping rooms for our members at eight hotels in the community. In addition, they will also have an exhibit booth at the convention to help our members who want to see historic sites, find great restaurants and discover fun things to do in the Vancouver area. Our leadership is considering returning to Vancouver in 2015, as it has a lot to offer to our attendees."
For more information, visit the AHMA-CARH Convention website.
About Vancouver USA Regional Tourism Office
Vancouver USA Regional Tourism Office is an economic development organization responsible for competitively marketing Vancouver and the surrounding area as a destination for meetings, conventions, and group and leisure travelers. The organization's mission is to promote Vancouver and Clark County by increasing convention and visitor business. For more information call 360-750-1553, or visit www.VisitVancouverUSA.com.
###