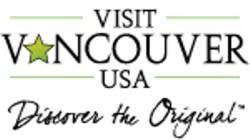 FOR IMMEDIATE RELEASE
June 6, 2013
For more information:
Tallie Kuraspediani
360-750-1553 Ext. 19
marketingadmin@visitvancouverusa.com
NSRA NORTHWEST STREET ROD NATIONALS PLUS CRUISES INTO VANCOUVER USA
Over 1,600 pre-1984 specialty vehicles on display
VANCOUVER, Wash. - The National Street Rod Association (NRSA) Northwest Street Rod Nationals Plus will rev its engines in Vancouver USA June 28-30 at the Clark County Event Center. The event will showcase street rods, cool customs, restored muscle cars, pro-touring cars and much more.
"The NSRA's first show in Vancouver USA will host over 1,600 pre-1984 specialty vehicles from across the Northwest United States; demonstrating just how popular the specialty vehicle hobby is," said Mike Chrispyn, special event director for the NSRA. "This event will be the largest, most spectacular automotive event in the Vancouver area. Attendees will be treated to sights, and sounds of some of the best custom automobiles to gather in one location."
After a multi-year search, Vancouver USA was chosen as host destination for the combination of its high quality event center with its ability to house on-site not only the large number of vehicles, but commercial exhibits and various events with high traffic volume. Vancouver USA was also chosen for the region's variety of nearby lodging properties to host events and a multitude of car enthusiasts.
"The NSRA Northwest Street Rod Nationals Plus is an incredible event to welcome into our community," said Rosemary Cooke, director of sales at the Vancouver USA Regional Tourism Office. "We are thrilled to have them at the Event Center and staying at our local hotels. We look forward to this becoming a signature annual event for our destination."
The event will have something for everyone with vehicles on display for public viewing; over 50 manufactures and dealers of specialty automotive equipment will be displaying and selling products; a Crusin' with Wings Show; "Women's World" area with arts and crafts; a vintage automobile parts swap meet; and model car display all taking place at the Event Center.
Visit the NSRA website for information about registration or ticket information.
About Vancouver USA Regional Tourism Office
Vancouver USA Regional Tourism Office is an economic development organization responsible for competitively marketing Vancouver and the surrounding area as a destination for meetings, conventions, and group and leisure travelers. The organization's mission is to promote Vancouver and Clark County by increasing convention and visitor business. For more information call 360-750-1553, or visit www.VisitVancouverUSA.com.
###