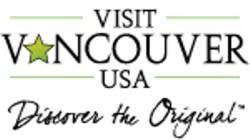 FOR IMMEDIATE RELEASE
 August 29, 2013

For more information:
Jacob Schmidt
360-750-1553 Ext.19
jschmidt@visitvancouverusa.com
Kumoricon Returns to Vancouver USA Labor Day Weekend
Thousands of anime, manga and Japanese culture enthusiasts will visit Vancouver USA for the annual convention
VANCOUVER, Wash. - The annual Kumoricon convention will return to Vancouver USA this Labor Day weekend to celebrate cosplay, manga and Japanese animation with more than 5000 anime enthusiasts from across the country. The area's biggest display of fandom-related fun, Kumoricon will take place Aug. 31 - Sept. 2 at the Hilton Vancouver Washington and Red Lion Hotel at the Quay.
"We couldn't be happier to welcome this group back to Vancouver USA," said Christine Whitney, convention sales manager at the Vancouver USA Regional Tourism Office. "The fun and excitement they bring to the downtown area is contagious and the hotels, restaurants and shops in the area should see an increase in visitors."
Kumoricon has been providing Japanese culture, entertainment and education to the Oregon and Southwest Washington region since 2003, when it was held in Springfield, Ore. The convention has called Vancouver USA home since 2011.
Organized entirely by volunteer staff, the public event is attended by a wide audience of interested visitors ranging from anime experts and Japanese culture enthusiasts to local gamers and curious passers-by.
"This year's Kumoricon promises to be one of the best yet," said Sarah Paige, director of relations for Kumoricon and Altonimbus Entertainment. "We want to invite everyone to come check it out. You'll be amazed at all of the lively entertainment, colorful costumes and friendships being made."
A wide variety of activities are slated for this year's event including the Kumori Ball, Kumoricon J-Pop & K-Pop Dance Party, cosplay skits, a manga library, cartooning workshops and karaoke contests.
Registration price for the entire weekend is $45 at the door. Individual day passes are also available.
For more information about the convention, visit www.kumoricon.org or e-mail publicity@kumoricon.org.
About Vancouver USA Regional Tourism Office
The Vancouver USA Regional Tourism Office is an economic development organization responsible for competitively marketing Vancouver and the surrounding area as a destination for meetings, conventions, and group and leisure travelers. The organization also markets the area as a venue for sports events through its Vancouver USA Regional Sports Commission. The Regional Tourism Office's mission is to increase visitor spending in Vancouver and Clark County. For more information call 360-750-1553, or visit www.VisitVancouverUSA.com.
# # #