FOR IMMEDIATE RELEASE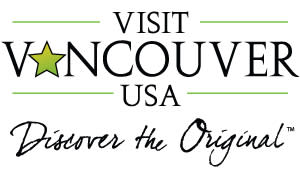 April 29, 2014
For more information:
Jacob Schmidt
360-750-1553 Ext.519
jschmidt@VisitVancouverUSA.com
Clark County Ranks Top 10 Statewide for Visitor Spending Growth
VANCOUVER, Wash. - The Vancouver USA Regional Tourism Office is pleased to announce that recently released numbers from the Washington State Travel Impact and Visitor Volume report show a 5.1 percent rise in Clark County visitor spending for 2013--ranking Clark County among the top 10 counties statewide in terms of visitor spending percentage increase.
Conducted by Dean Runyan Associates for the Washington Tourism Alliance, the Washington State Travel Impact and Visitor Volume report reveals year-over-year gains in visitor spending and visitor-related job earnings in Clark County for 2013. This marks the fourth consecutive year of visitor spending growth for Clark County.
In total, visitors to Clark County spent $467.8 million, generated $122.7 million in job earnings, supported a workforce of 4,180, and generated more than $31,000 in local and state taxes. These numbers constitute a 5.1 percent spending increase from 2013 and outpace the state average of 3.2 percent.

"We are very pleased to see a continued trend of healthy spending growth from visitors dining, shopping and staying in our community," said Kim Bennett, president and CEO of the Regional Tourism Office. "This growth is a direct reflection of the Tourism Office's board of directors, staff, and community partners' work to increase overnight visitation to Clark County through destination marketing and aggressive meeting and group sales efforts."
Clark County also ranked number one in visitor spending percentage increase for all Washington State counties with populations greater than 100,000--a title that puts Clark County on the map as one of the State's growing urban destinations for visitors.

For more information, access the full Clark County report and the limited statewide summary.

About Vancouver USA Regional Tourism Office
The Vancouver USA Regional Tourism Office is an economic development organization responsible for competitively marketing Vancouver and the surrounding area as a destination for meetings, conventions, and group and leisure travelers. The organization also markets the area as a venue for sports events through the Vancouver USA Regional Sports Commission. The Regional Tourism Office's mission is to increase visitor spending in Vancouver and Clark County. For more information call 360-750-1553, or visit www.VisitVancouverUSA.com.
# # #