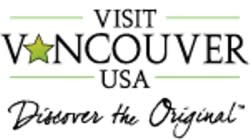 FOR IMMEDIATE RELEASE
June 12, 2013
For more information:
Tallie Kuraspediani
360-750-1553 Ext. 19
marketingadmin@visitvancouverusa.com
CAT FANCIER'S ASSOCIATION ANNUAL MEETING IS A PURR-FECT FIT
Members from as far away as China and Finland meet in downtown Vancouver USA
VANCOUVER, Wash. - The Cat Fancier's Association (CFA) will hold its Annual Meeting June 27-30 at the Hilton Vancouver Washington and Vancouver Convention Center. Vancouver was chosen for its great convention space, quaint community and variety of local discoveries available downtown.
"We are thrilled to welcome the CFA's Annual Meeting to the Pacific Northwest," said Christine Whitney, convention sales manager at the Vancouver USA Regional Tourism Office. "Though the group is traveling without their feline companions, meeting attendees will delight not only in Vancouver's range of activities after sessions and workshops, but its pet-friendly atmosphere."
Over 400 members will attend breed council meetings, educational sessions, and judging workshops.
"Vancouver USA is a perfect fit for this year's Annual Meeting," said Pam Moser, annual committee chairperson for the Cat Fancier's Association. "Accustomed to major metropolitan cities, our members are looking forward to a smaller destination where they can browse the farmers market, stroll through the park and experience what Vancouver USA has to offer. Downtown's engaging feel, with a variety of things to do near the Convention Center, will provide a wonderful experience for our group."
For more information, visit the CFA's website.
About Vancouver USA Regional Tourism Office
Vancouver USA Regional Tourism Office is an economic development organization responsible for competitively marketing Vancouver and the surrounding area as a destination for meetings, conventions, and group and leisure travelers. The organization's mission is to promote Vancouver and Clark County by increasing convention and visitor business. For more information call 360-750-1553, or visit www.VisitVancouverUSA.com.
###