Ke Kukui Foundation
4 Days of Aloha 2021
07/22-07/25
Hotel & Venue
Hilton Vancouver


301 W 6th Street, Vancouver WA 98660
Call (360) 993-4500 to request the 4 Days of Aloha rate
-PLEASE NOTE THERE ARE NO ROOMS AVAILABLE WED OR THURS NIGHT. AVAILABILITY FOR FRI-SUN ONLY-

Group Rate: Standard King or Two Queens $164.00, Junior Suite $269.00*, or Junior Parkview Suite $294.00*
Cut-off Date: Monday June 28th, 2021
Amenities: Complimentary wifi, fitness center, pool, & restaurant onsite
Comfort Inn & Suites Downtown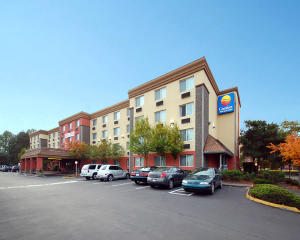 401 East 13th Street, Vancouver WA 98660
Call (360) 696-0411 to request the 4 Days of Aloha rate

Group Rate: Standard King Suite $139.008 or Standard Double Queen $134.00*
Cut-off Date: July 7th, 2021
Amenities: Complimentary parking, breakfast buffet, & wifi
The Heathman Lodge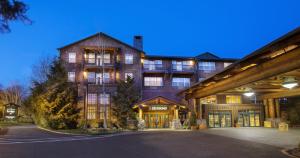 7801 NE Greenwood Drive, Vancouver WA 98662
Call (360) 254-3100 to request the 4 Days of Aloha rate

Group Rate: $143.00* Please call to check availability
Amenities: Complimentary onsite parking, wifi, and pool.
*All rates subject to 10.4% tax and a $2.00 TPA fee
Social Media Promo Image
Click on the below image to download an editable PDF that's perfect for sharing on social. Just insert the name and date of your event and share with your friends and colleagues to show that you're headed to Vancouver WA!